Rodney Marsalis Philadelphia Big Brass to perform at Leach Theatre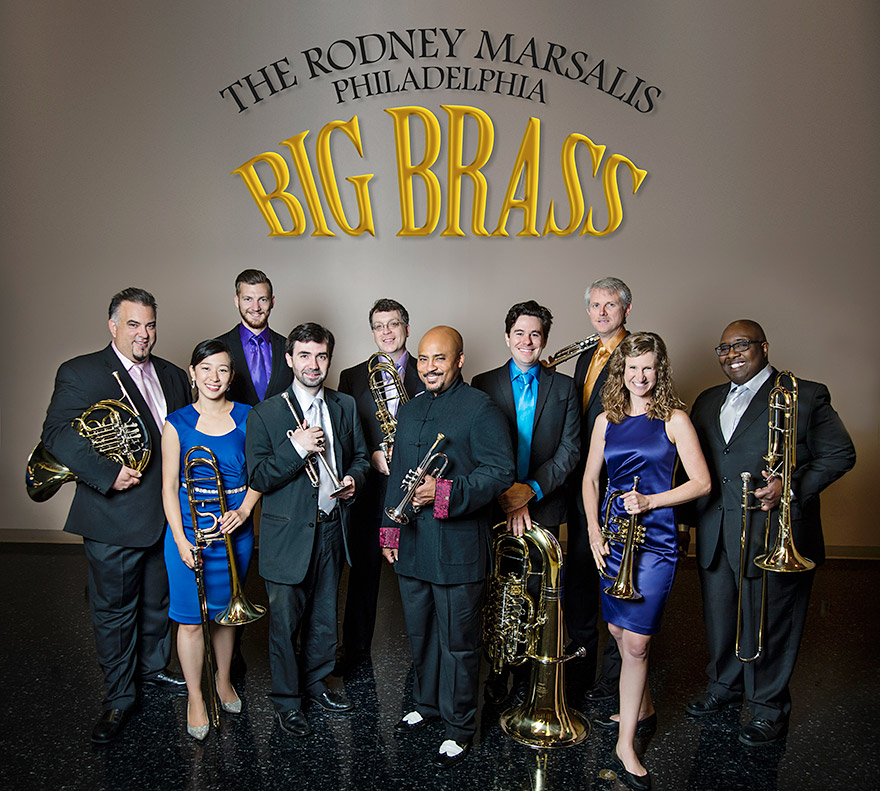 The Rodney Marsalis Philadelphia Big Brass ensemble will give a holiday concert at Leach Theatre this December as part of the Campus Performing Arts Series.   
The show will begin at 7:30 p.m. Friday, Dec. 9, in Leach Theatre in Castleman Hall, located on the Missouri S&T campus at 10th and Main streets in Rolla. This performance is funded in part by the Maxwell C. Weiner Endowment and sponsored by Bob and Susan Hooper.  
The Rodney Marsalis Philadelphia Big Brass brings together a diverse group of virtuoso brass players in a concert format that strives to create a connection between audience and performers. Led by Rodney Marsalis, the ensemble began as a family-owned business on the streets of New Orleans and has gone on to perform throughout the United States and around the world.  
Tickets are $38 for adults, $34 for Missouri S&T faculty and staff, and $33 for youth under 18 and S&T students. If there are still tickets available on Friday, Dec. 9, there will be a rush sale at the Leach Theatre box office for $15 tickets beginning at 10 a.m. for Missouri S&T students with a valid student ID. 
Tickets can be purchased at the Leach Theatre Box Office, located inside the main entrance of Castleman Hall, facing 10th Street. The box office is open 10 a.m. to 4 p.m. Monday through Friday. Tickets can also be purchased at leachtheatre.mst.edu or 573-341-4219. Service fees may apply to tickets purchased online or by phone. 
About Missouri University of Science and Technology 
Missouri University of Science and Technology (Missouri S&T) is a STEM-focused research university of over 7,000 students. Part of the four-campus University of Missouri System and located in Rolla, Missouri, Missouri S&T offers 101 degrees in 40 areas of study and is among the nation's top 10 universities for return on investment, according to Business Insider. S&T also is home to the Kummer Institute, made possible by a $300 million gift from Fred and June Kummer. For more information about Missouri S&T, visit www.mst.edu.