Missouri S&T professor emeritus to present seventh Stoffer Lecture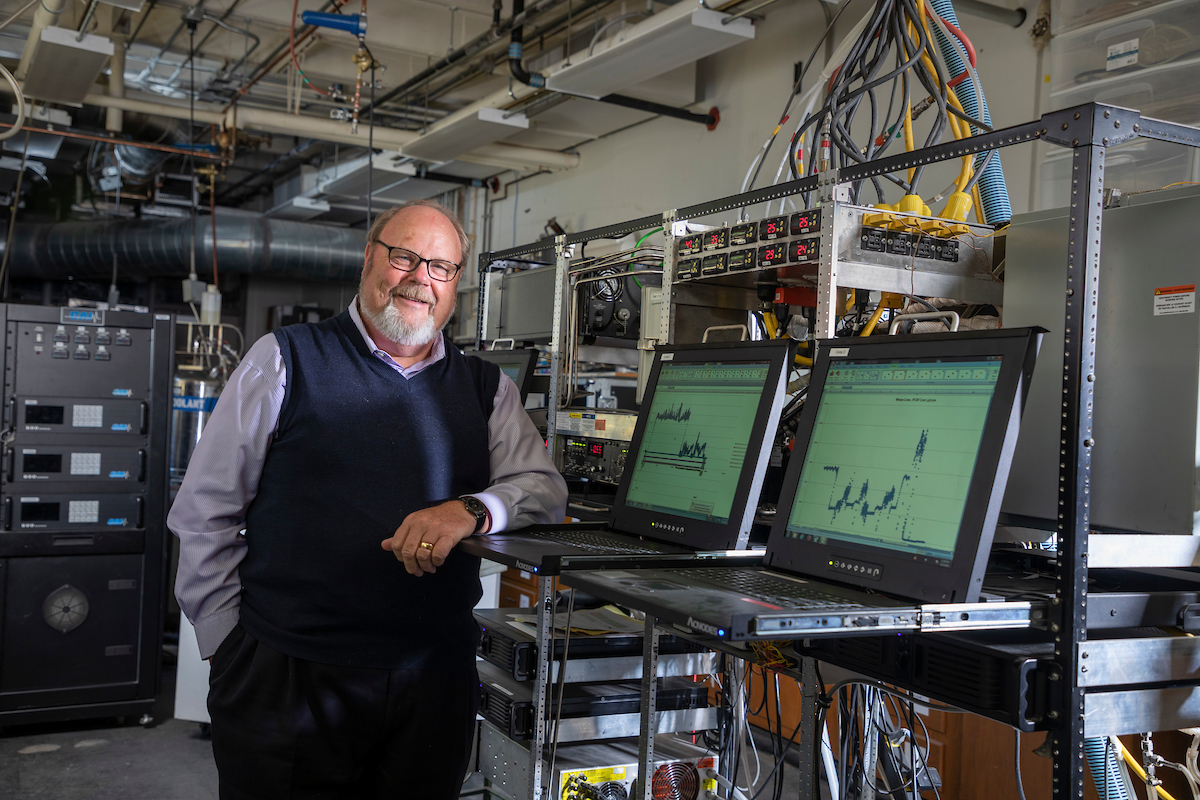 Dr. Philip D. Whitefield, Chancellor's Professor and professor emeritus of chemistry at Missouri S&T, will deliver the seventh annual Stoffer Lecture at 2 p.m. Friday, Oct. 21, in the Monsanto Lecture Hall, Room G3 Schrenk Hall on the S&T campus. The lecture is free and open to the public and will be available to view online after the event.
This year's lecture is titled "From Stealth to Climate Change—the Pursuit of Propulsion-derived Particulate Matter Characterization." Propulsion-derived particulate matter is a byproduct of combustion that contributes to air pollution. The lecture will cover the nature of particulate matter, as well as the research and regulatory methods developed to monitor and characterize it and the work that has been done on this topic at S&T.
Whitefield is the director of the Missouri S&T Center of Excellence for Aerospace Particulate Emissions Research, where he leads an internationally recognized research program on the chemical and physical characterization of ultrafine particulate matter. The Center collaborates with researchers from academia, the federal government, and the private sector to study the particulate matter generated by aerospace activities.
Whitefield was a lead author on the Intergovernmental Panel on Climate Change special report titled "Aviation and the Global Atmosphere," which was among the reports that led to the IPCC receiving the Nobel Peace Prize jointly with U.S. Sen. Al Gore in 2007. Whitefield has over 100 publications and presentations recorded in the open literature, and he holds one patent. He currently advises the FAA on sustainable aviation emissions and on emissions issues related to commercial space transportation.
The Stoffer lecture series was established by Dr. James O. Stoffer, Missouri S&T Curators' Distinguished Professor emeritus of chemistry. It gives the campus and Rolla communities an opportunity to learn from scholars and innovators in the field of polymer chemistry and related areas.
About Missouri University of Science and Technology
Missouri University of Science and Technology (Missouri S&T) is a STEM-focused research university of over 7,000 students. Part of the four-campus University of Missouri System and located in Rolla, Missouri, Missouri S&T offers 101 degrees in 40 areas of study and is among the nation's top 10 universities for return on investment, according to Business Insider. S&T also is home to the Kummer Institute, made possible by a $300 million gift from Fred and June Kummer. For more information about Missouri S&T, visit www.mst.edu.