Season ticket packages available for Leach Theatre's 2022-23 season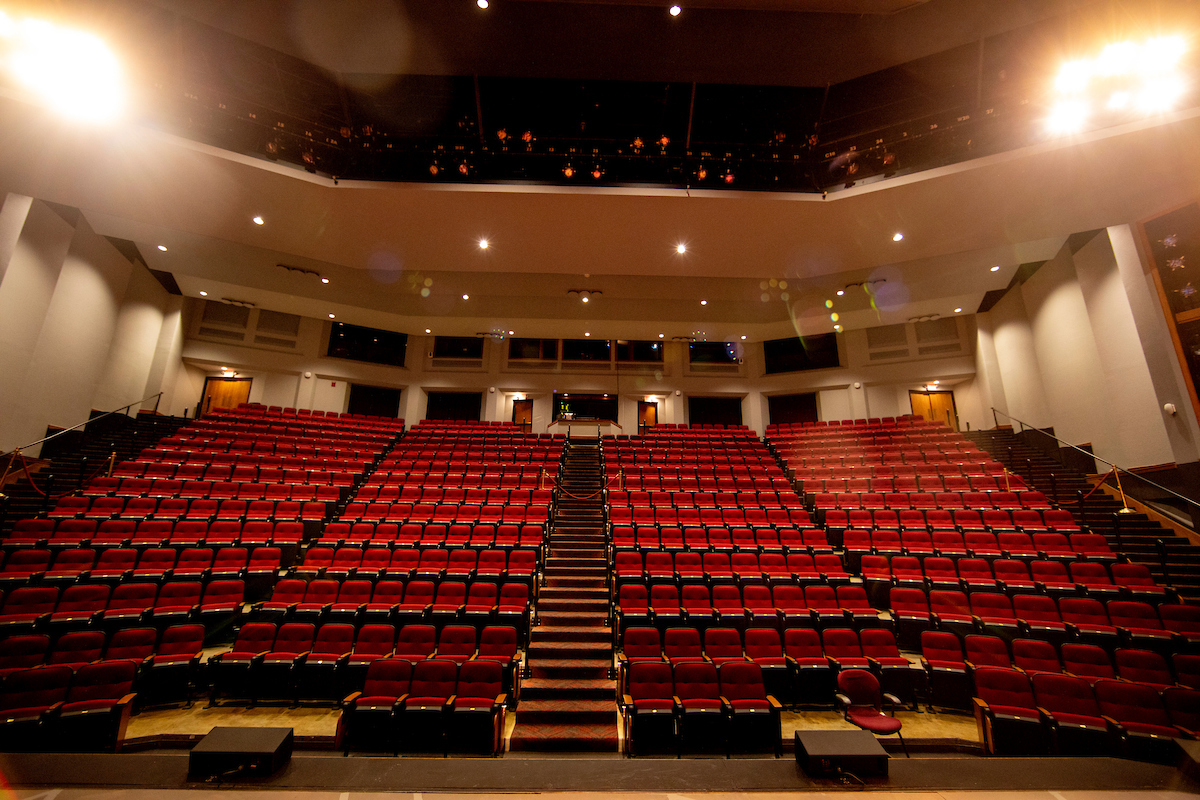 After two years of pandemic disruption, season ticket packages are once again available for the Campus Performing Arts Series at Leach Theatre on Missouri S&T's campus. Season tickets are on sale now for the 2022-2023 series.
All performances will begin at 7:30 p.m. at Leach Theatre in Castleman Hall. The following shows are included in the 2022-23 season:
Hamlet's Big Adventure: Wednesday, Sept. 21. This Reduced Shakespeare Company production will present a comedy play that serves as a prequel to Shakespeare's Hamlet.
The St. Louis Ballet: Saturday, Oct. 22. A performance by St. Louis's only professional resident ballet company.
Buckets N Boards: Saturday, Nov. 12. A comedy percussion show centered on improvisational interactions with the crowd, starring musical comedians Matt Levingston and Gareth Sever.
The Rodney Marsalis Philadelphia Big Brass: Friday, Dec. 9. An ensemble of American brass musicians performing a mix of songs from various genres.
Brian Owens and the Mighty Pines: Friday, February 3. A folk-rock band from St. Louis, highlighting the diversity and collaborative nature of the region's artists.
Pride and Prejudice: Saturday, Feb. 25. An adaptation of Jane Austen's classic novel presented by the Aquila Theatre Company.
The Kay Brothers: Friday, March 10. A band celebrating the music of the Ozarks, from old-time fiddle to country blues.
Season packages are available for any four shows ($140 for adults, $120 for youth 18 and under), or for all seven shows ($210 for adults, $182 for youth). Returning subscribers from 2019-20 will be given priority for seat selections on orders submitted by Friday, Aug. 12. Season packages will be available until Friday, Aug. 19.
Single tickets will be available starting Monday, Aug. 22, with prices ranging from $25-$40 for adults and $20-$35 for students and youth. For shows that do not sell out, there will be rush tickets available at the box office on the day of the show at an additional discount for students with a valid S&T ID card.
Tickets can be purchased at the Leach Theatre Box Office, located inside the main entrance of Castleman Hall, facing 10th Street. The box office is open 10 a.m. to 4 p.m. Monday through Friday. Tickets can also be purchased online at leachtheatre.mst.edu or by calling 573-341-4219. Service fees may apply to tickets purchased online or by phone.
For more information about the shows or to purchase tickets online, visit leachtheatre.mst.edu.
About Missouri University of Science and Technology
Missouri University of Science and Technology (Missouri S&T) is a STEM-focused research university of over 7,200 students. Part of the four-campus University of Missouri System and located in Rolla, Missouri, Missouri S&T offers 101 degrees in 40 areas of study and is among the nation's top 10 universities for return on investment, according to Business Insider. S&T also is home to the Kummer Institute, made possible by a $300 million gift from Fred and June Kummer. For more information about Missouri S&T, visit www.mst.edu.