Sotiriou-Leventis named chemistry chair at S&T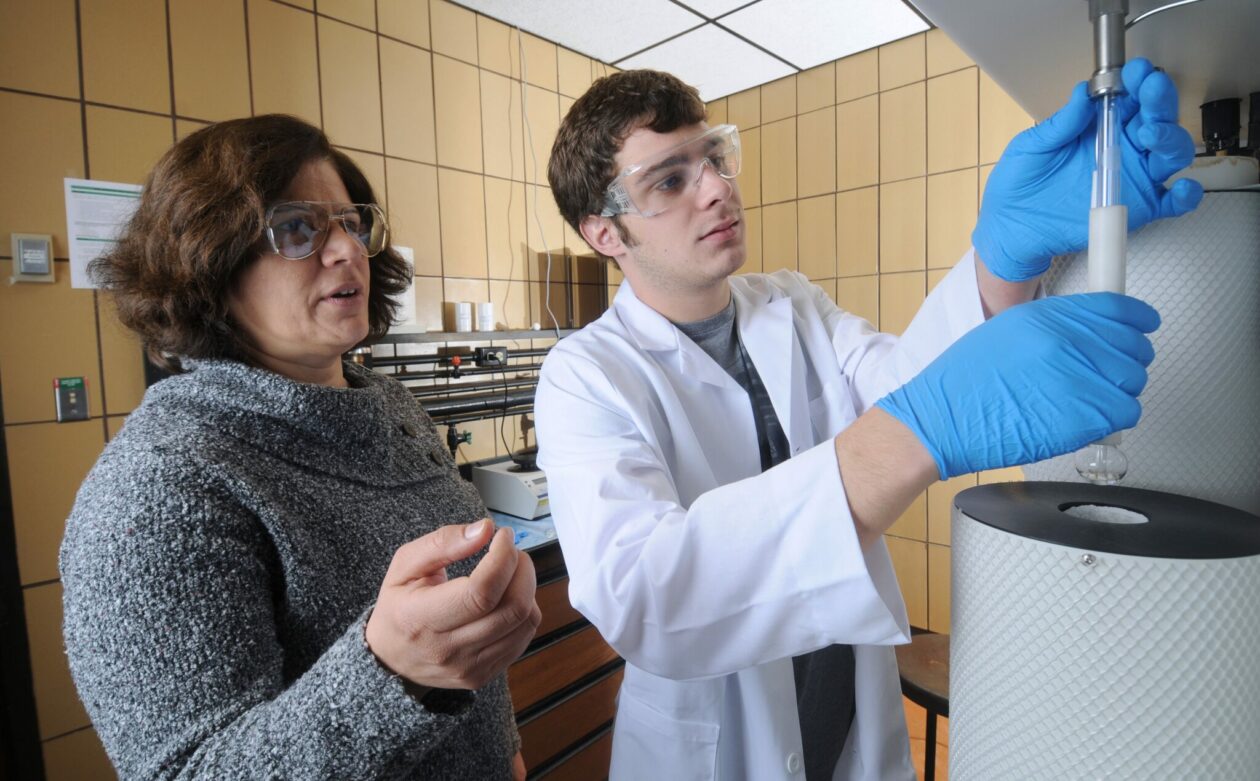 Dr. Chariklia Sotiriou-Leventis has been named chair of the chemistry department at Missouri S&T. Her appointment began July 1.
Sotiriou-Leventis joined Missouri S&T as an adjunct assistant professor in 1994. She was named an assistant professor in 1995, associate professor in 2001 and full professor in 2005. Prior to joining Missouri S&T, she was a postdoctoral fellow first at Northeastern University and then at Harvard University. She also worked for two years at Ciba Corning Diagnostics.
Sotiriou-Leventis received an award in organic synthesis from Ciba Corning Diagnostics and the Gustel Giessen Advanced Research Award from the Barnett Institute of Chemical Analysis and Materials Science. She has published over 140 scientific journal articles and four book chapters, and she holds 16 U.S. patents, 14 of which are from her research at Missouri S&T. Her publications and patents have received over 5,600 citations. Sotiriou-Leventis has received 13 excellence in teaching awards from Missouri S&T for her instruction in both undergraduate and graduate chemistry courses.
Sotiriou-Leventis' current research interests include nanotechnology, synthesis of new organic and polymeric materials, including aerogels for applications ranging from carbon dioxide capture to drug delivery.
Sotiriou-Leventis earned her Ph.D. in organic chemistry from Michigan State University in 1987 and her bachelor's degree in chemistry from the University of Athens, Greece, in 1982.
About Missouri University of Science and Technology
Missouri University of Science and Technology (Missouri S&T) is a STEM-focused research university of over 7,200 students. Part of the four-campus University of Missouri System and located in Rolla, Missouri, Missouri S&T offers 101 degrees in 40 areas of study and is among the nation's top 10 universities for return on investment, according to Business Insider. S&T also is home to the Kummer Institute, made possible by a $300 million gift from Fred and June Kummer. For more information about Missouri S&T, visit www.mst.edu.