David Enke named interim chair of Missouri S&T's engineering management and systems engineering department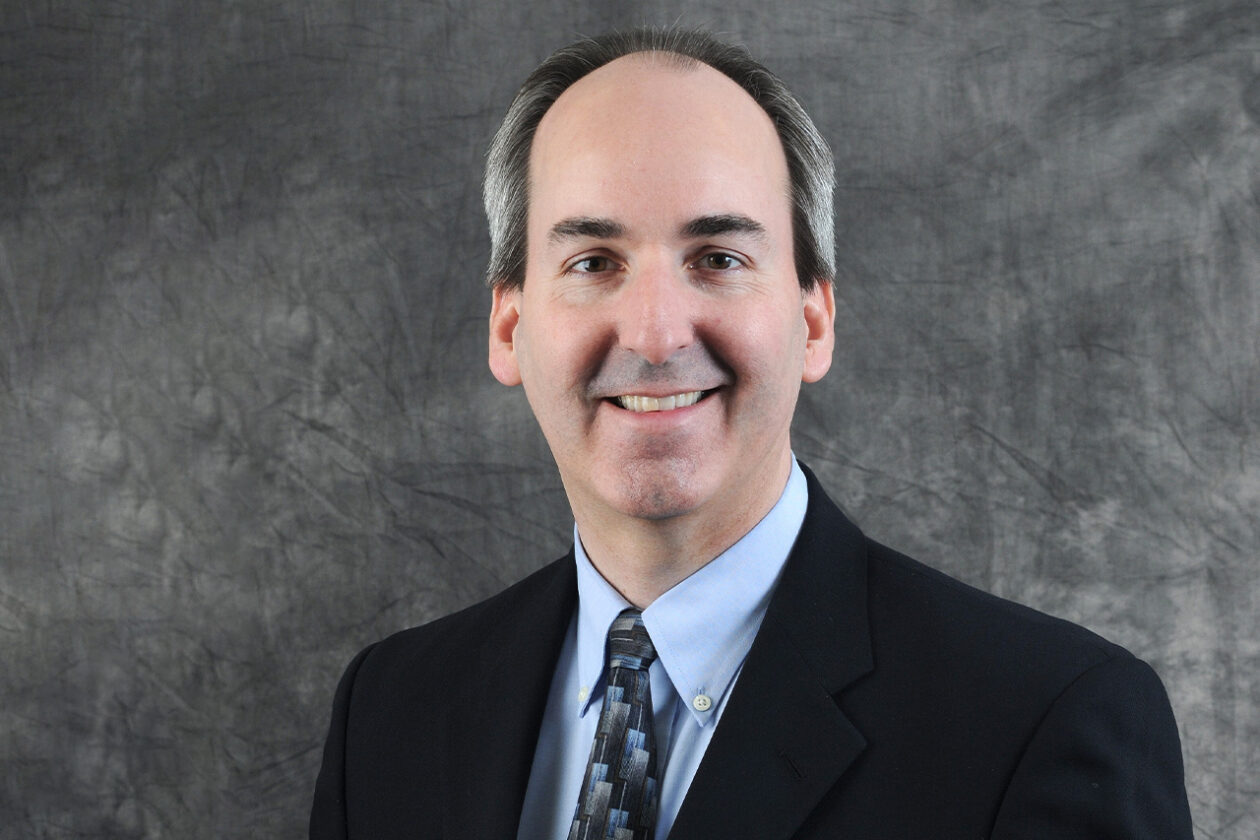 Dr. David Enke, Curators' Distinguished Teaching Professor of engineering management and systems engineering (EMSE) has been appointed interim chair of the department. EMSE is one of three founding departments of the Kummer College of Innovation, Entrepreneurship, and Economic Development, which was established July 1 and made possible by the transformative $300 million gift from June and the late Fred Kummer, a Missouri S&T graduate. Enke's appointment takes effect July 1.
Enke, who joined the S&T faculty in 2000, is the founder of the Laboratory for Investment and Financial Engineering and a member of the Intelligent Systems Center. He is an area editor focusing on computational intelligence and risk management for the journal The Engineering Economist. His current research involves using artificial neural networks and machine learning in the areas of finance and investment to better understand how to maximize asset returns while managing financial risk and portfolio volatility. He has also studied estimating the direct and indirect economic loss from earthquake-damaged roads and bridges based on the severity of the event.
Enke has been honored with an award for best journal article from the Engineering Management Journal, and received seven research conference paper awards and 12 campus awards for teaching excellence. He has published over 30 journal articles, three book chapters and numerous conference proceedings. He has also co-edited five editions of Intelligent Engineering Systems Through Artificial Neural Networks.
"Dr. Enke's dedication to investigating how science and technology influence the way we experience some important and practical aspects of daily life is at the core of the work we're going to do in the Kummer College," says Dr. Susan L. Murray, the college's acting vice provost and dean. "In addition, as a proven leader, a tireless advocate for our students and a remarkable colleague, I deeply appreciate his willingness to step into the role of interim chair of EMSE as we launch this exciting new venture."
After serving on the S&T faculty from 2000 to 2007, Enke was the H. Michael and Laurie Krimbill Faculty Fellow of Finance and chair of finance and operations management at the University of Tulsa. Enke returned to S&T in 2012 as professor and chair of the EMSE department.
"The Kummer College is poised to take a truly 21st-century approach toward teaching and research, infusing it with the kind of entrepreneurial insight and expertise that will equip our students to become the leaders of the future," Enke says. "It's an honor to play a role in bringing to life such a bold and innovative vision for a new kind of college."
Enke earned a bachelor's degree in electrical engineering from Missouri S&T in 1990. He earned master's and doctorate degrees in engineering management from S&T in 1994 and 1997, respectively. Enke worked for the McDonnell Douglas Corp. (Boeing) for six years prior to starting his graduate studies.
About Missouri University of Science and Technology
Missouri University of Science and Technology (Missouri S&T) is a STEM-focused research university of over 7,200 students. Part of the four-campus University of Missouri System and located in Rolla, Missouri, Missouri S&T offers 101 degrees in 40 areas of study and is among the nation's top 10 universities for return on investment, according to Business Insider. S&T also is home to the Kummer Institute, made possible by a $300 million gift from Fred and June Kummer. For more information about Missouri S&T, visit www.mst.edu.