Mining entrepreneur makes his own luck, shares his good fortune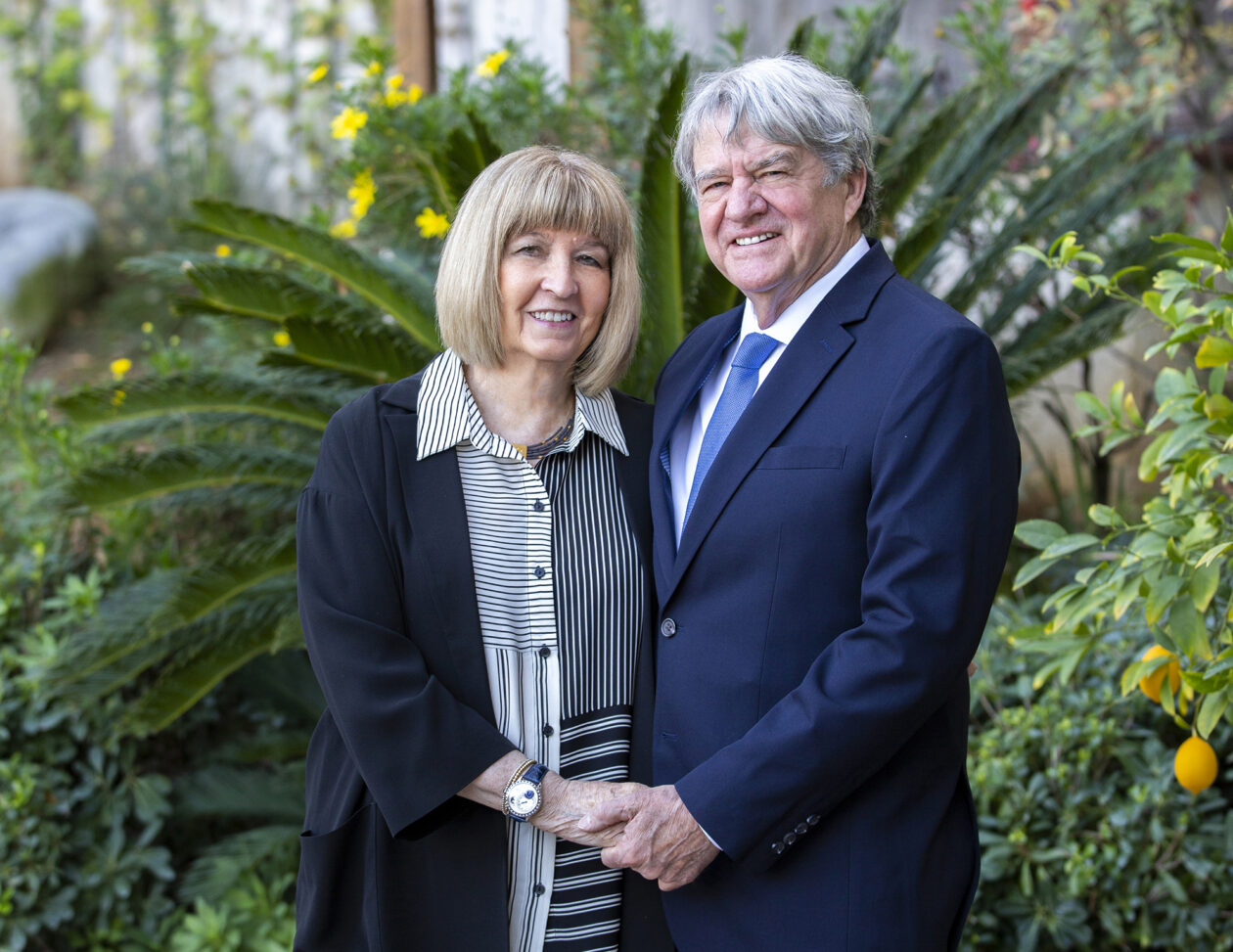 "We need more mining engineers than ever before," says Missouri S&T alumnus George Webber. "Everything in this world is based on minerals — including today's need for the key minerals that make lithium-ion batteries for electric vehicles and other clean energy devices."

Webber and his wife, Helma, recently established a $1 million scholarship endowment to help S&T students who major in mining engineering prepare for the future of this vital field.

"I'm a very focused and determined person," says Webber, who earned his bachelor's and master's degrees from S&T in 1971 and 1975. "You must see the future and have the propensity to seize opportunities as they appear, and then act."

One of seven children, Webber developed his independent spirit early on. He grew up on several Illinois farms until his family settled in Edgar Springs, Missouri, a small community near Rolla where he attended high school. From there, and with modest means, in 1966 he entered Missouri S&T (then the University of Missouri-Rolla), choosing to major in mining engineering because it was a good fit with his adventurous nature and desire to travel the world.
"I was a 'B minus' student who had to study hard to keep up with the smart guys," says Webber. "I want students to understand they don't have to be an 'A' student to succeed. Work hard, apply yourself — and luck will follow you."
Webber was thrilled when S&T's Army ROTC unit offered him a scholarship for his junior and senior years. After graduation, he entered the U.S. Army as a second lieutenant and was eventually assigned to the 1st Armored Division in Nuremberg, Germany, where he met Helma and also came to realize he was too much of an independent risk-taker to make a career out of military life.
The two married in 1974 and moved to Rolla. For the next 10 years, which included eight in the U.S. Army Reserves, he worked as a mining engineer in the corporate world. The Webbers landed in Redlands, California, where he had been recruited to work as a mining manager at Riverside Cement Company.

Five years later, Webber founded his own company.
"You'd be surprised at how many surface mines were in California," says Webber, who formed Webber & Webber Mining Consultants with Helma in 1986 and built a client base by providing a portfolio of mining services: feasibility studies, mineral exploration, permitting, regulatory compliance, mine design and engineering, equipment selection, production operations, reclamation planning, and expert testimony.

Along the way, Webber acquired a vital skill: the ability to successfully navigate through the complexities of the U.S. government to obtain the permits and leases required to develop mineral properties on federal land.
By 1995 the Webbers were ready to develop their own mineral properties. They formed Webber-Plyley Inc. with a business partner and developed two mines in San Bernardino County: Black Angel Mine and Sigma Clay Mine.

Black Angel Mine, which produces rock for road construction aggregates such as asphalt and concrete ready-mix, became an acquisition target of Vulcan Materials Company, the nation's largest producer of construction aggregates. In 2008, Webber-Plyley sold the Black Angel Mine to Vulcan.

They continue to operate the Sigma Clay Mine, which produces asbestos-free clay for landfill use, and consult with mining clients, as well give back philanthropically. Webber is treasurer of the Redlands Community Hospital foundation and has served for many years on the city of Redlands Planning Commission. Through the George and Helma Webber Scholarship for Mining Engineers, future generations of Missouri S&T students will have the opportunity to develop their expertise in a field where the Webbers have established a legacy as successful entrepreneurs.

"I suspect few mining engineering students ever dream of owning their own mine," says Webber. "We were in the right place at the right time — that good luck combined with our hard work paid off in the end."