Missouri S&T's Army ROTC Ranger Challenge Team to compete at West Point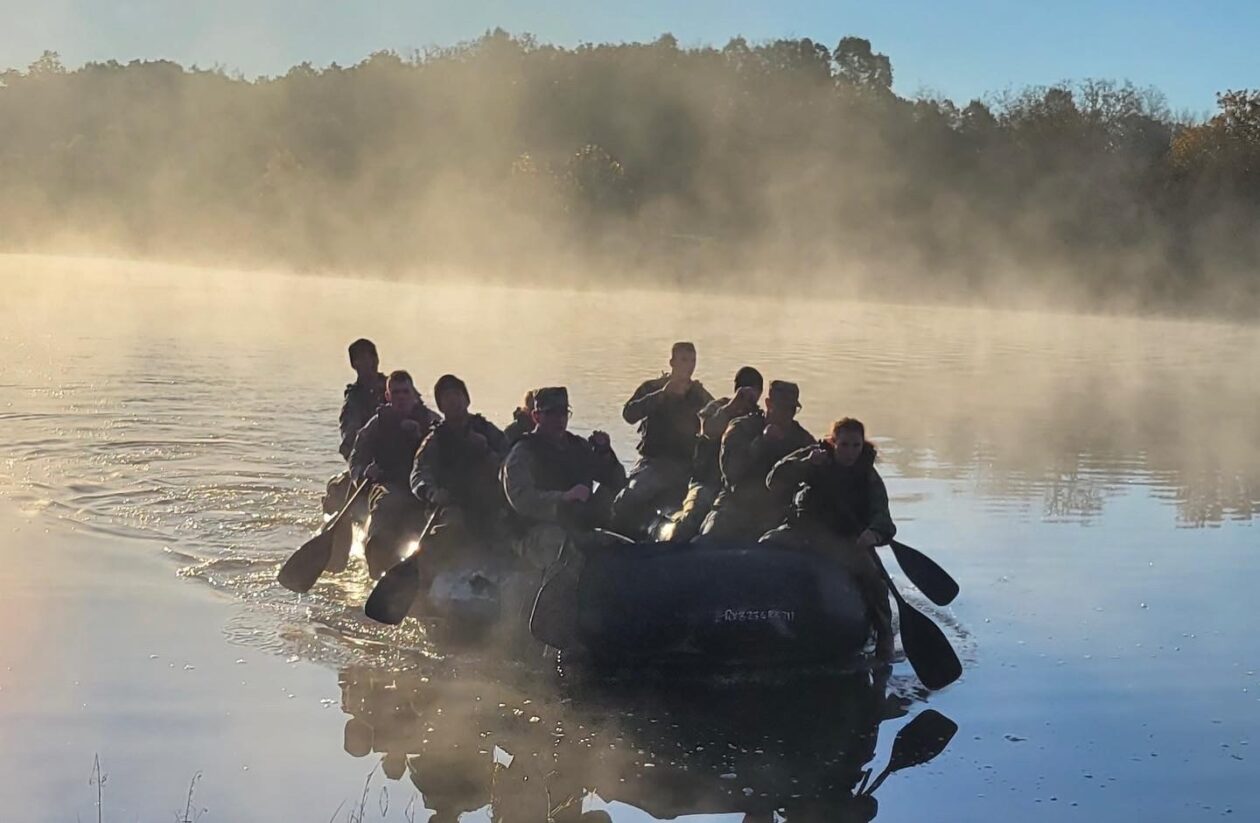 Army ROTC students from Missouri University of Science and Technology will soon head to the United States Military Academy at West Point, New York, to compete in a series of skill and team events during the Sandhurst Military Skills Competition. Missouri S&T's team is one of only 16 non-military academy teams selected from the 274 Army ROTC programs throughout the country to compete at the event.
Missouri S&T's Ranger Challenge team qualified for the competition after winning a local qualifying event and then finishing second in a Midwest regional event. Ranger Challenge is considered the varsity sport of Army ROTC.
"Sandhurst has many challenging events that we will have to overcome as a team in order to do well," says Dale Crosman, captain of the S&T team. "It takes teamwork and trust in your cadets to your left and right. No single individual can do everything themselves and expect to do well – you have to work with each other."
The Missouri S&T team, representing the university's Stonehenge Battalion, will compete at West Point April 29-30. At the international competition, teams will demonstrate skills in rifle marksmanship, land navigation, emergency medical treatment, knot tying, employing radio calls for artillery, crossing water obstacles in watercraft, and operating pistols and grenade launchers, among other tests.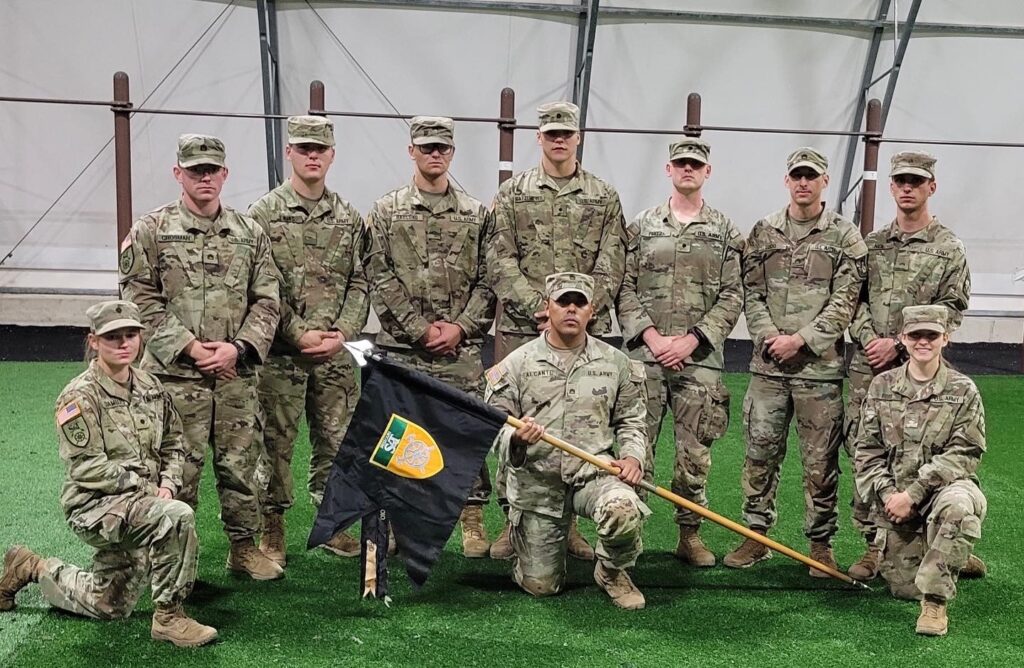 "From the past Ranger Challenge competitions, we have learned that team cohesion plays a huge role in our ability to perform well," says Emily Chambers, Ranger Challenge team member and S&T's cadet battalion commander. "You're only as strong as the weakest link and motivating our team while keeping morale high is the key to winning."
Master Sgt. Kyle Cox, senior instructor of military science at Missouri S&T, is the cadre coach for the team.
The following students are members of the team representing Missouri S&T's Army ROTC:
• Dale Crosman, captain, a junior in mechanical engineering from Edwards, Illinois
• Emily Chambers, a senior in architectural engineering from Ridgedale, Missouri
• LeeAnn Ford, a freshman in environmental engineering from Pryor, Oklahoma
• Ethan Gatzemeyer, a senior in aerospace engineering from Waynesville, Missouri
• Jacob Ewing, a freshman in electrical engineering from Neosho, Missouri
• Reece Fritz, a senior in chemistry from Leavenworth, Kansas
• Eric Alcante, a junior in undergraduate studies from Fort Leonard Wood, Missouri
• Aaron Lucio, a junior in undergraduate studies from Waynesville, Missouri
• Michael Radlund, a sophomore in civil engineering from Linn Creek, Missouri
• Brandon Neil, a sophomore in mechanical engineering from Collierville, Tennessee
• Dawson Satterfield, a senior in engineering management from Rolla, Missouri.
About Missouri University of Science and Technology
Missouri University of Science and Technology (Missouri S&T) is a STEM-focused research university of over 7,200 students. Part of the four-campus University of Missouri System and located in Rolla, Missouri, Missouri S&T offers 101 degrees in 40 areas of study and is among the nation's top 10 universities for return on investment, according to Business Insider. For more information about Missouri S&T, visit www.mst.edu.