Carbon-capture research wins $1.7 million grant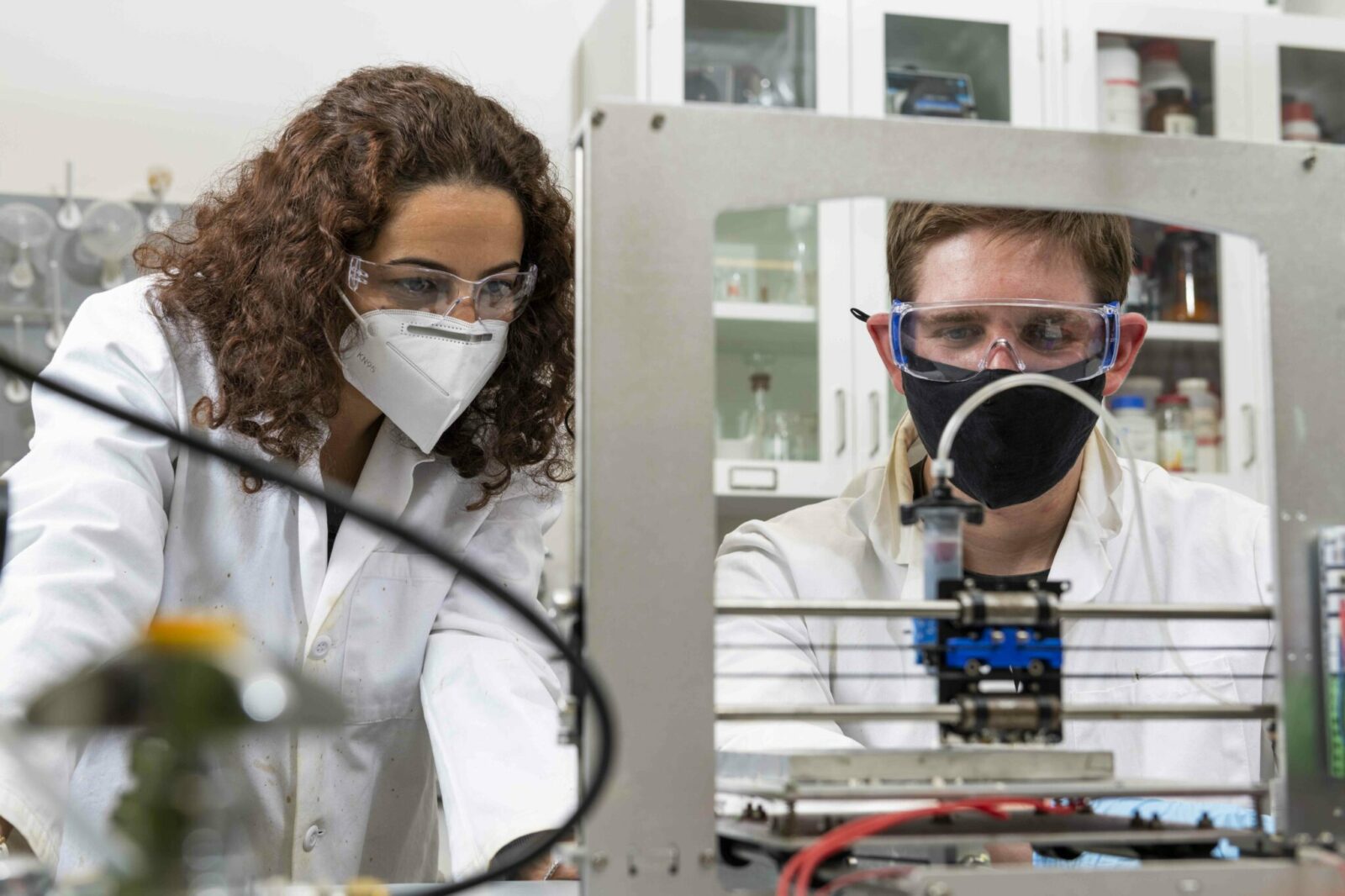 Fateme Rezaei, associate professor of chemical and biochemical engineering, is an internationally known expert in carbon capture. Her research recently earned a nearly $1.7 million grant from the National Science Foundation (NSF) for a project titled "ECO-EBET: GOALI: CAS-Climate: Expediting Decarbonization of Cement Industry through Integration of CO2 Capture and Conversion."
"Our goal is to deliver an innovative, integrated and adaptable capture and conversion system to enable decarbonization in the cement industry while producing valuable cement supplements from waste CO2," says Rezaei. "Waste CO2 in industrial flues is considered a valuable resource for a variety of products."
Rezaei is working with a team of S&T researchers, including Hongyan Ma, associate professor of civil, architectural and environmental engineering; Kwame Awuah-Offei, chair of mining and explosives engineering; and Joseph Smith, professor of chemical and biochemical engineering. The research team also includes Chengquing Qi, technical center director at Ash Grove Cement Company of Overland Park, Kansas, which is a corporate partner.
The team will explore the fundamental chemistry needed to develop economically viable technology to convert the captured CO2 to blended cement. The fundamental findings at the molecular level (reaction chemistry and sorbent development) will be merged with extensive process modeling, simulation and design optimization, along with techno-economic analysis and rigorous life cycle assessment of representative cement manufacturing facilities with and without the integration of the CO2 capture-conversion process. The project has the potential to open new opportunities for achieving net-zero CO2 emissions from the cement industry while producing a valuable cement supplement from waste resources. One example is alkali industrial wastes such as off-specification coal ashes.
The NSF award begins Jan. 1.