Adapting, working hard and growing along the way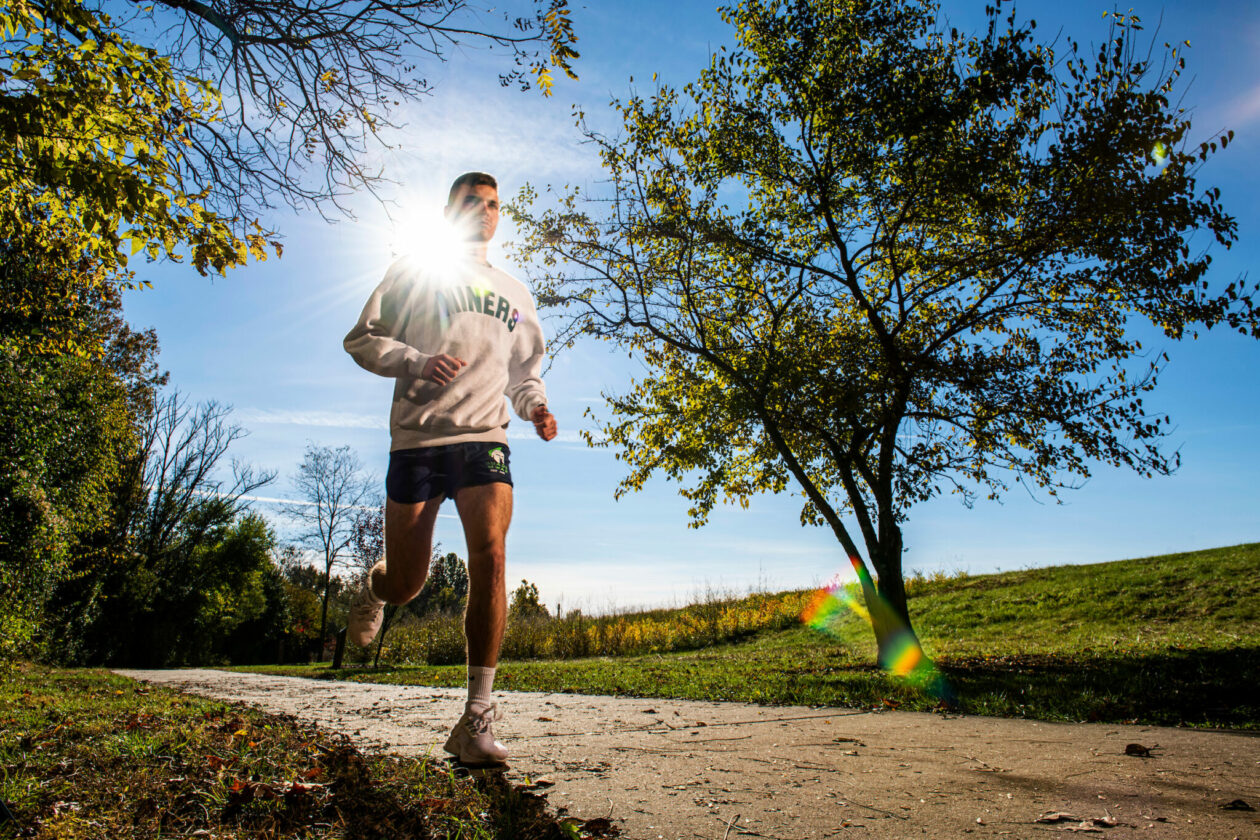 NOTE: On Nov. 18, Ean Buffington became the Air Force ROTC All-American for 2021.
While driving to Rolla to visit Missouri S&T, Ean Buffington, now 22, received an email notifying him that he'd received a national Air Force ROTC scholarship covering all tuition plus a stipend for books and living expenses. When he'd left his hometown of Jackson, Missouri, he'd still been considering a couple of other schools, but two-and-a-half-hours later he got out of his car at the Leach Theatre a Miner, declared himself an aerospace engineering major and became a cadet.
"Things were leaning in that direction, but everything lined up during the drive," he says.
Last month, four years after that campus visit, Buffington was named one of 15 finalists for the ROTC All-Americans for 2021. If Buffington is chosen cadet of the year, he'll receive a $6,500 scholarship, and his S&T detachment will receive $5,000.
Over 300 cadets were nominated by programs across the country, but Buffington's accomplishments landed him in the finals. He earned a 3.957 GPA overall (4.0 last semester) and rallied S&T cadets to contribute to a food drive organized by Phelps County Faith Distribution, which provided meals for more than 300 families in Rolla. Judges also noted his involvement with the S&T ROTC detachment and his perfect score of 100 on the physical fitness assessment (PFA). A personal interview was also considered.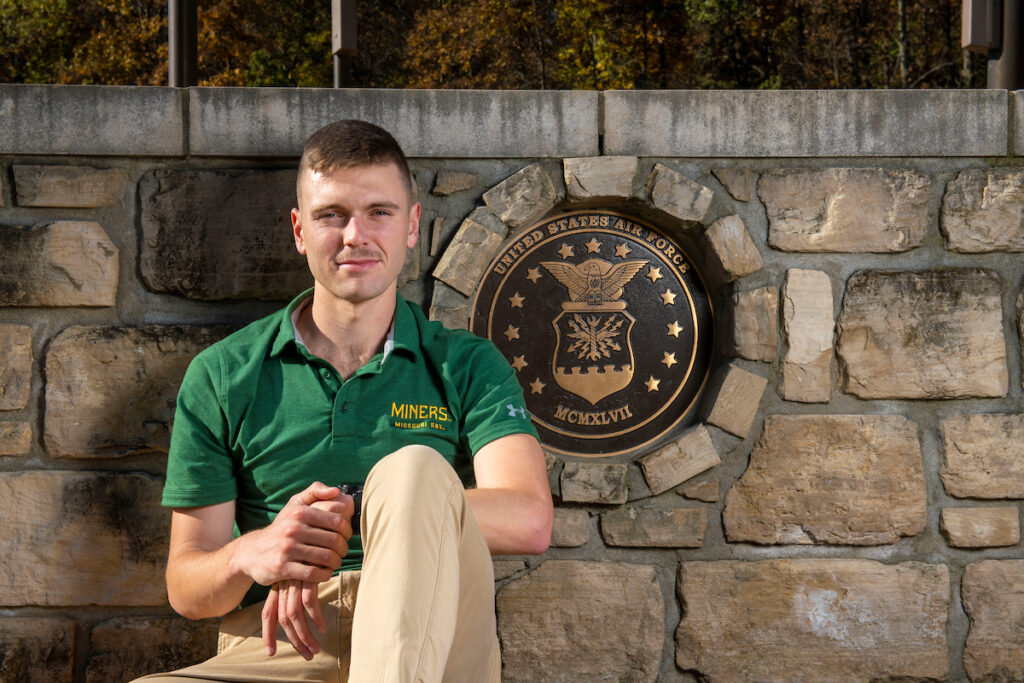 "The judges saw something in my application that stood out," he says.
It would be hard not to.
Buffington's journey to aerospace engineering—aero, as he calls it—began in childhood, when trips to air shows with his mother and a flight in a Piper Cub arranged by his uncle sparked his interest in flying. As a high school senior, through an Air Force enlisted recruiter, he learned what the military had to offer and applied for an ROTC scholarship.
"Faith is important to me, so I prayed about it," he says. "I realized if it was meant to be, it would be."
Looking back on his time at S&T, Buffington says he's adapted, worked hard and grown along the way.
"I've been challenged academically beyond what you could have convinced 'high school me' was possible," he says when asked what he'd say to someone considering aerospace engineering. "I know aerospace is considered way too hard, but every single major at this school is super challenging. The important thing is: How hard are you willing to work? If you're willing to put in the time and effort required, then absolutely, you can do it."
He also believes it's important to know how and when to ask for help.
"I can't imagine succeeding here alone," he says.
His advice to anyone considering ROTC is simple: Ask why.
"Military service can ultimately result in the giving of one's life, and I challenge anyone to decide in their heart if they are truly passionate about supporting and defending the constitution of the United States," he says. "That is foundationally what military service is all about."
Buffington also knows what it's like to take a hard look at one's passion. After a couple of years at S&T, he realized that his passion for flying had waned.
Around the same time, the Space Force was established under the Department of the Air Force to organize, train and equip global space operations. The importance of assets in space, which enable everything from GPS and up-to-the-minute weather data to global finance and national security, caught Buffington's attention. Defending those assets, he says, is something that aligns with his values. He's since connected with a fraternity brother he now considers a mentor, an S&T graduate who transferred into Space Force.
"I want to make the most of opportunities presented by Space Force, which is new and risky and adventurous," he says, explaining that after graduation he plans to pursue a career in a military branch that didn't exist the day he drove to Rolla to visit S&T. "I'm motivated by how short life is. Why wouldn't I go for something exciting?"
About Missouri University of Science and Technology
Missouri University of Science and Technology (S&T) is a STEM-focused research university of over 7,200 students and is part of the four-campus University of Missouri System. Located in Rolla, Missouri, Missouri S&T offers 101 different degree programs in 40 areas of study and is ranked by CollegeFactual as the best public university to study engineering. For more information about Missouri S&T, visit www.mst.edu