Founders Week: Celebrating Missouri S&T's first 150 years, embarking on its next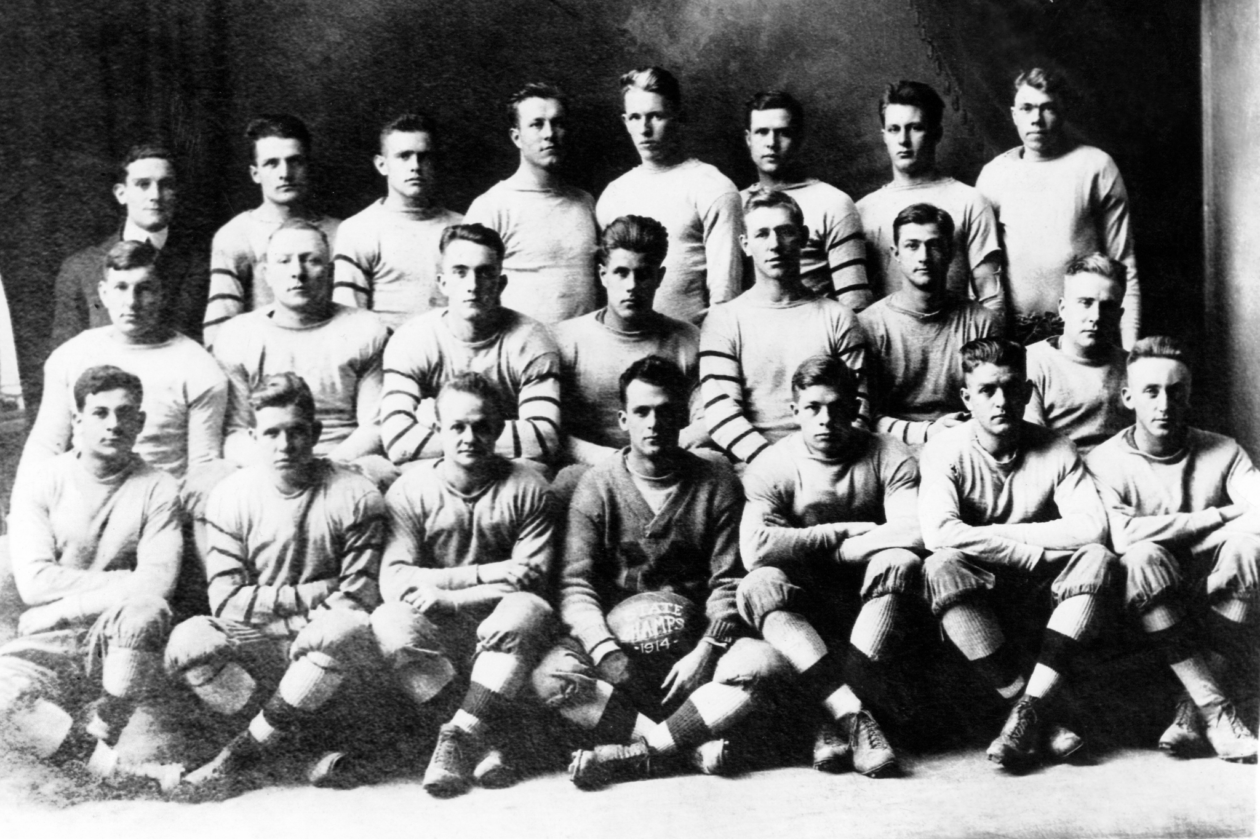 Next week, the celebration of the 150th anniversary of the day Gustavus Duncan took a seat in the first class offered at what is today Missouri University of Science and Technology draws to a close. While much of the look and feel of the university in 2021 would be unrecognizable to Duncan and his contemporaries, the inclusive, communal spirit of Founders Week, which marks the beginning of the school's next 150 years, remains unchanged.
"As we celebrate the vision and tenacity of those who founded Missouri S&T 150 years ago, we're bringing the S&T family together, opening the doors to welcome visitors and future students to our campus and to acknowledge the importance of our community, whether it's in our classrooms and labs, or in Rolla and the surrounding area," says Dr. Mo Dehghani, chancellor of Missouri S&T.
There's no shortage of examples of the intrinsic bond between the university and the community that surrounds it. This past August, Missouri S&T joined in Bulldog Pride Night, an event sponsored by the Rolla Area Chamber of Commerce to kick off the Rolla High School Bulldogs' football season. During the halftime show, Missouri S&T cheerleaders, dancers and mascot Joe Miner joined squads from Rolla High School in celebration of their shared 150th anniversaries. Local organizations and businesses hosted booths to welcome hundreds of fans with giveaways and prizes.
"It's always a joy to celebrate with the Rolla community," says Darlene Ramsay, executive vice president of the Miner Alumni Association. "This year's coinciding 150th anniversaries of Rolla High School and Missouri S&T clearly highlighted our kindred spirits, as well as our belief that S&T's participation with both local and nearby communities is an enduring tradition."
As next week's schedule makes clear, there really is something for everyone, including a food drive, organized games, virtual trivia, a free throwback movie night, a scavenger hunt, a celebration of poetry and flash fiction, the closing of a time capsule, a football game, and the induction of the 2021 class of Alumni of Influence honorees. Free food and opportunities to win T-shirts, posters, mugs and other prizes will be available throughout the week.
Founders Week events will include:
Miner Games: 11 a.m.-1 p.m. Monday, Nov. 1, at the Havener Center, 1346 N. Bishop Ave. in Rolla. Come play corn hole, horseshoes, Yahtzee, gigantic versions of Jenga and chess, and more. Treats will be provided. Bring a non-perishable item to donate to the local food pantry and get a commemorative T-shirt.
Test your knowledge with Miners from around the country during a virtual trivia night on Tuesday, Nov. 2. The event will feature five rounds of trivia and will be played via Zoom. Register early for this free event because there is only space for 16 teams (maximum of six players per team). Doors will open at 6:20 p.m. and the game will start at 6:30 p.m. Perfect for Miners of all ages, the event is hosted by the Miner Alumni Association. To reserve your team's spot, designate a team captain, create a team name and register your group at mst.qualtrics.com/jfe/form/SV_8iSwbF0lSq5S3DU. Please submit every player's email address when registering.
Throwback Movie Night: 6:30 p.m. Tuesday, Nov. 2, at Leach Theatre in Castleman Hall, 400 W. 10th St. in Rolla. Come get nostalgic and enjoy a screening of "Jurassic Park." Film is rated: PG-13. Admission is free.
Scavenger Hunt: noon Wednesday, Nov. 3, at the Havener Center, 1346 N. Bishop Ave. in Rolla. Join S&T for an app-enhanced scavenger hunt that celebrates the university's 150th anniversary. During the scavenger hunt, teams of three will walk around campus, making discoveries and competing in challenges to earn points. At the end of the hunt, the team that finds all the clues in the fastest time will win a $300 Gift Card and an S&T swag pack. Register atrol.la/hunt21.
Youth division poetry and flash fiction reading: 6 p.m. Wednesday, Nov. 3, at Rolla Public Library, 900 N. Pine St. in Rolla. Don't miss this opportunity to hear the winning authors in the youth division (ages 12-17) read their work. The competition was open to all Missouri residents ages 12 and older, including out-of-state and international students enrolled at Missouri S&T, as well as S&T alumni. Winning poems will be published in the 2022 edition of S&T's literary magazine, Southwinds, and placed in the university's time capsule, which will be sealed at 11 a.m. Friday, Nov. 5.
Founders Luncheon: 11:30 a.m. Thursday, Nov. 4, at the Havener Center, 1346 N. Bishop Ave. in Rolla. This complimentary luncheon celebrates Missouri S&T's 150th anniversary with a presentation on George E. Ladd, director of the campus from 1897-1907, delivered by Missouri S&T historian Dr. Larry Gragg. Gragg, a Curators' Distinguished Teaching Professor emeritus of history and political science, authored Forged in Gold. Reserve your spot at rol.la/3yyDNxi.
Spirit Day and closing of the time capsule: 11 a.m.-1 p.m. Friday, Nov. 5, at the Havener Center, 1346 N. Bishop Ave. in Rolla.Stop by the Havener Center in your S&T green, gold and silver for free cupcakes and lunch. During the party, university officials will memorialize the university's 150th anniversary celebration by sealing the time capsule with instructions for it to be opened during S&T's bicentennial in 2071. Items to be included in the capsule are based on suggestions from the S&T and Rolla communities.
Founders Day Football Game: 1 p.m. Saturday, Nov. 6, at Allgood-Bailey Stadium, 903 W. 10th St. in Rolla.The Rolla community is invited to come and cheer on the Missouri S&T Miners as they take on the Lindenwood Lions. Current Rolla Public School students and employees, and all members of the S&T community, will receive complimentary admission to the game.
About Missouri University of Science and Technology
Missouri University of Science and Technology (S&T) is a STEM-focused research university of over 7,200 students and is part of the four-campus University of Missouri System. Located in Rolla, Missouri, Missouri S&T offers 101 different degree programs in 40 areas of study and is ranked by CollegeFactual as the best public university to study engineering. For more information about Missouri S&T, visit www.mst.edu