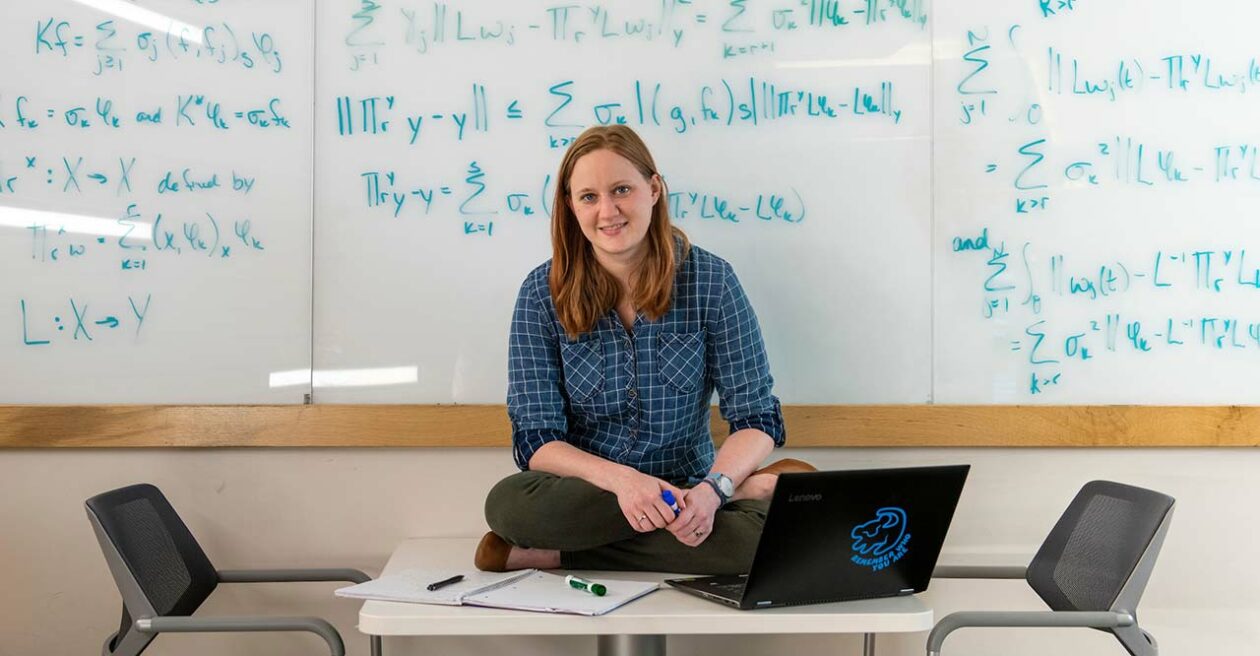 Sarah Locke grew up in the small rural town of Lynnville, Tenn., before earning her bachelor's degree in mathematics from the University of Tennessee at Martin in 2016.
"I grew up on a cattle farm and loved every minute of it," says Locke, who is currently pursuing a doctoral degree in mathematics at Missouri S&T.
Locke says she chose S&T because of the reputation of the university and the program, as well as the size of the community. But her favorite part of S&T is "being around so many people interested in STEM."
"I liked the feel of campus and Rolla," she says. "I love just walking around the campus. It didn't hurt that I was awarded a Chancellor's Distinguished Fellow position either. It has definitely made the transition to grad school life easier. I am not sure I would have been able to come here without it."
In 2019, Locke helped start the Graduate Women in Science student organization, and currently serves on the group's executive board. It's an experience that has helped Locke and other women on campus get to know each other better and network.
"It is an international organization with chapters all across the world and now there is one here in Rolla," she says. "Outreach is a big deal for us and we have planned multiple STEM-related events planned with the Girl Scouts."
"As a graduate student, research is part of daily life," she says. "I am currently working on error analysis for proper orthogonal decomposition, which is a model order reduction technique for partial differential equations."
After graduating July 31, 2021, Locke will begin her career as an assistant professor at Eastern Kentucky University in Richmond.