Crane will make light(er) work at the S&T reactor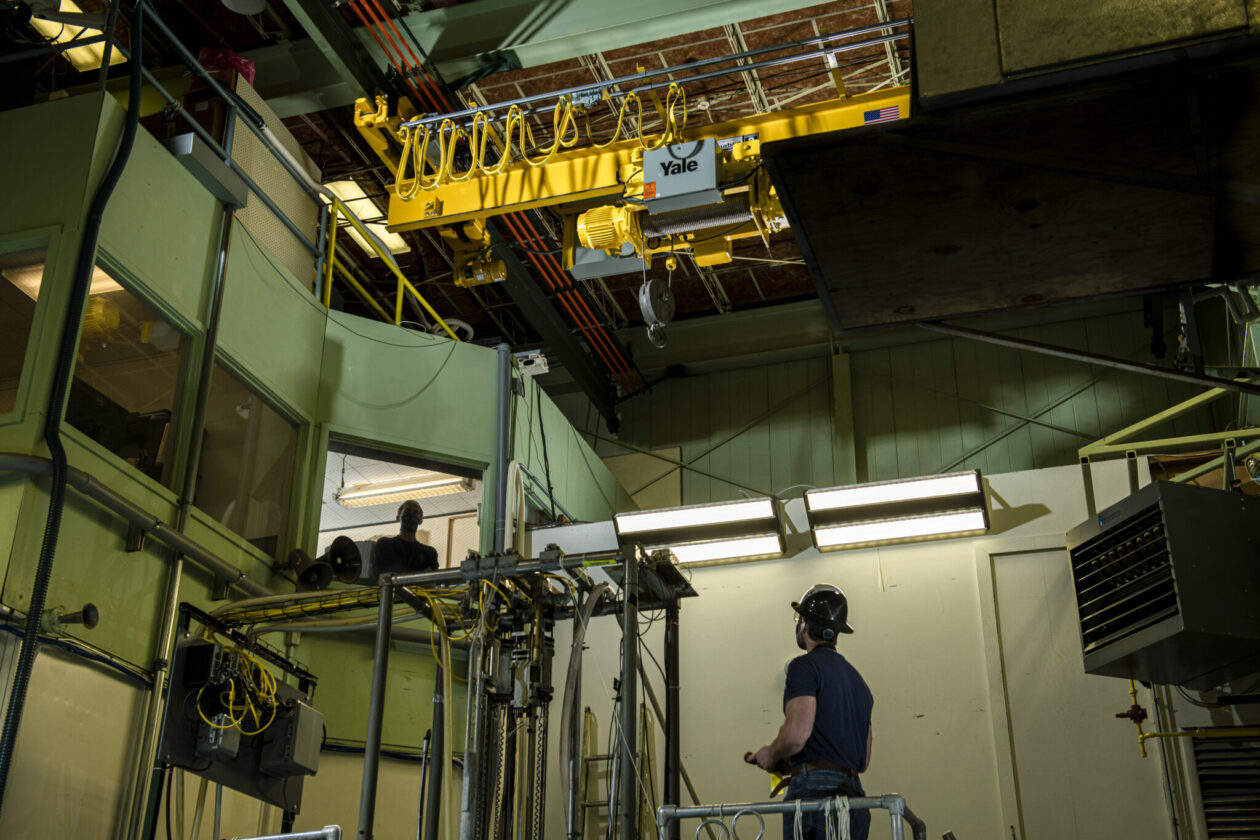 Remember using a pole suspended in the ceiling joists and a rope and pulley system to move objects in the reactor pool? Those days could soon be a fond (okay, maybe not so fond) memory with the much-anticipated acquisition of a new crane. This crane, which supports transfers into and out of the pool, can handle much heavier equipment than currently possible.
"The installation of the crane completes a 60-year journey to equip the reactor," says interim department chair Ayodeji Alajo. "With the crane, the reactor facility is now able to transfer heavy equipment within and around the reactor pool."
The crane stretches across the reactor pool and runs on tracks that extend beyond the ends of the pool. The section of the main floor beneath the crane housing is partly removable, making it possible to lower the crane's hook and cable to the basement to move or store equipment there.
"The crane was just installed in late June and early July 2021," says reactor manager Ethan Taber, NucE'14, who goes on to say that S&T's Radiation Safety Committee needs to approve simple, low-activity maneuvers before reactor staff move on to using the crane to move shielded components. "That will have to be assessed down the road and depending on how we want to use the crane, could require approval from the Nuclear Regulatory Commission."
Taber says the former rope-and-pulley system was capable of handling about 100 pounds of equipment. In contrast, the crane would be able to handle a 3-ton lead cask that would shield samples for higher-level research or commercial isotope production.