Catherine Johnson promoted to tenured position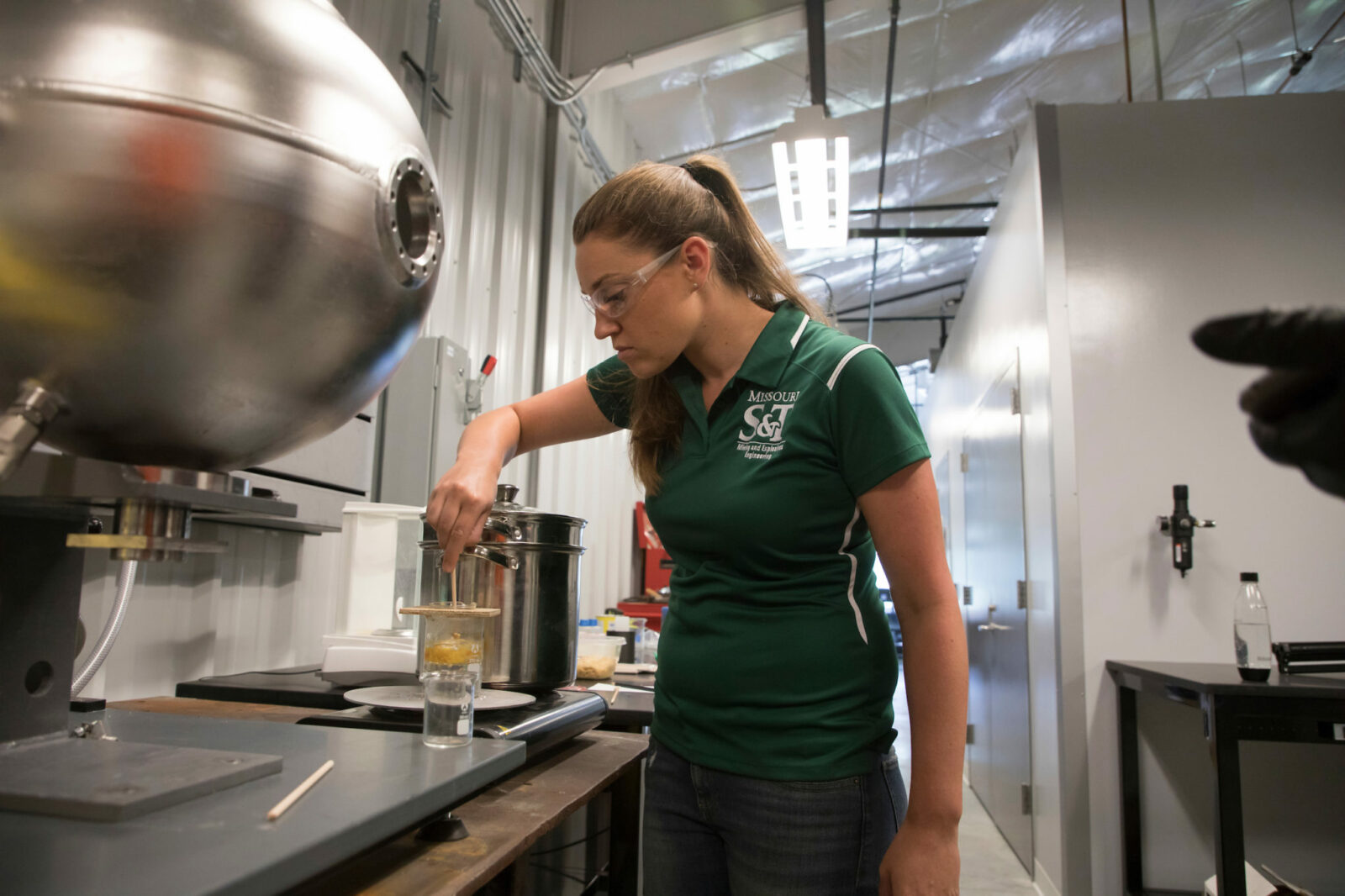 Catherine Johnson was promoted to associate professor of mining and explosives engineering and granted tenure this fall. The action comes as no surprise to those who are familiar with Johnson's work at Missouri S&T.
"Dr. Johnson is a scholar with great potential to become an internationally recognized leader in energetics materials research," says Kwame Awuah-Offei, interim program director of mining and explosives engineering at S&T. "In her time at S&T, she has made significant contributions to better society by providing insights into how blast exposures affect our brains and outlining the hazards associated with working in environments with explosive dusts such as coal mines. She undoubtedly deserves to be promoted to associate professor with tenure."
Johnson joined the mining and explosives engineering faculty in 2015 and has become known for her research regarding combat-related traumatic brain injury (TBI) among active military personnel and veterans. Some of her TBI research and other work was highlighted as part of the Missouri Bicentennial Alliance Lecture Series this year.
"Receiving tenure is a huge achievement for me," says Johnson. "I feel honored to be able to research topics that impact others, such as combat related blast induced TBI. The most rewarding thing over the past six years has been working with my student research group and preparing them for their future careers. I'm excited to see how my research program grows in the years to come."
The Academy of Mines and Metallurgy honored Johnson with a Junior Faculty Award in 2018. The University of Missouri System named her a Presidential Engagement Fellow in 2019, and she received Outstanding Faculty Research Awards from our department in 2019, 2020 and 2021. Johnson was named a Dean's Scholar in the College of Engineering and Computing in 2021.
Johnson is a member of the International Society of Explosives Engineers and the Society of Mining, Metallurgy and Exploration. She is also an active contributor to S&T's Energetic Materials, Rock Characterization and Geomechanics Research Center.
Johnson holds bachelor's and master's degrees in mining engineering from the University of Leeds in her native England and a doctorate in mining and explosives engineering from the University of Kentucky.