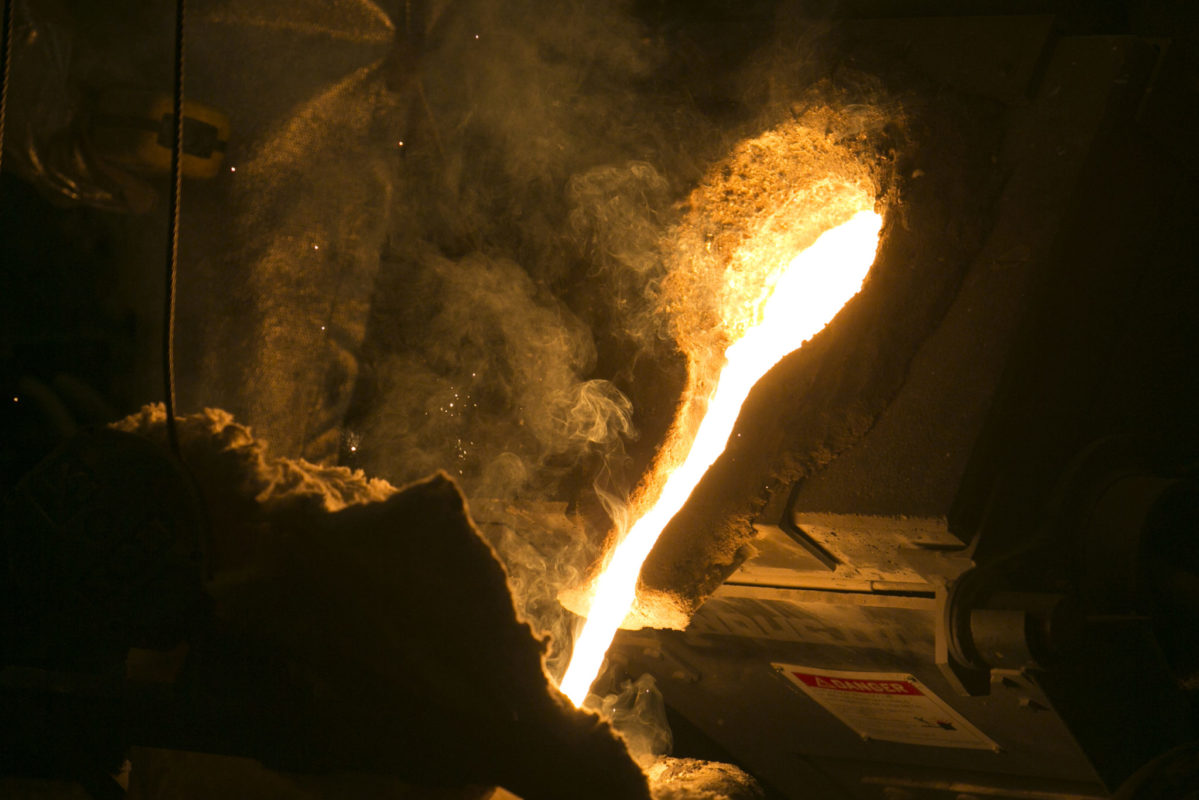 The 2020-21 academic year brought a lot of attention – and grant money – to S&T's steel research.
Today, more than 70% of steel in the U.S. is produced using the electric arc furnace (EAF) process to melt scrap and virgin iron, which is a more energy-efficient process than the traditional blast furnace/basic oxygen steelmaking process. But EAF steelmaking efficiency is dependent on many factors, and Ronald O'Malley, the F. Kenneth Iverson Chair Professor in Steelmaking Technologies, is leading a team of academic researchers and industry partners to develop new ways to save energy and costs related to EAF steel production by using fiber optic sensors. O'Malley is completing the negotiation for a $7.5 million grant from the U.S. Department of Energy to support the work.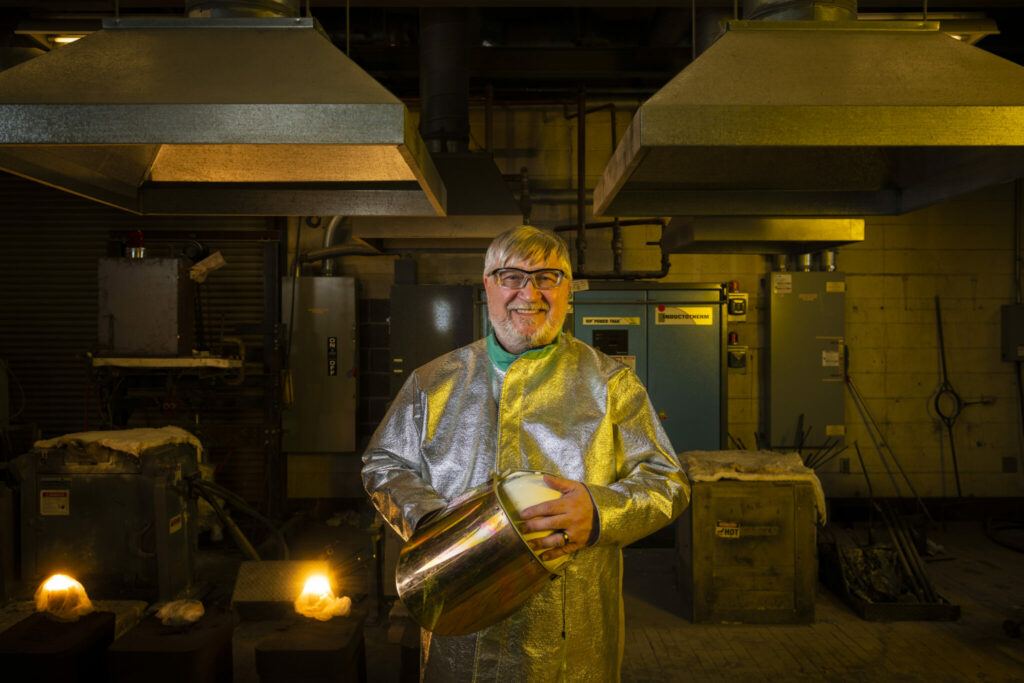 "What's exciting about this work is that these fiber optic systems traditionally have not been used in this kind of environment," says O'Malley, who is director of the Kent D. Peaslee Steel Manufacturing Research Center. "We're tailoring several types of fiber optic technologies for specific applications in different parts of the EAF."
O'Malley says one method of protecting the EAF is to use the slag in the furnace to generate a slag foam that can cover the electric arc and shield the furnace side walls and roof from arc radiation. The fiber optic sensors detect hot spots as they develop, and the sensor outputs can be used to activate a flexible injection system that directs chemical energy from carbon and oxygen to generate slag foam as needed.
Missouri S&T is partnering in this research project with Arizona State University and Continuous Improvements Experts (CIX), which provides EAF training and optimization services for the steel industry. Steel producers Big River Steel, Commercial Metals Co., Gerdau and Nucor are also partners, along with industrial gas and technology provider Linde.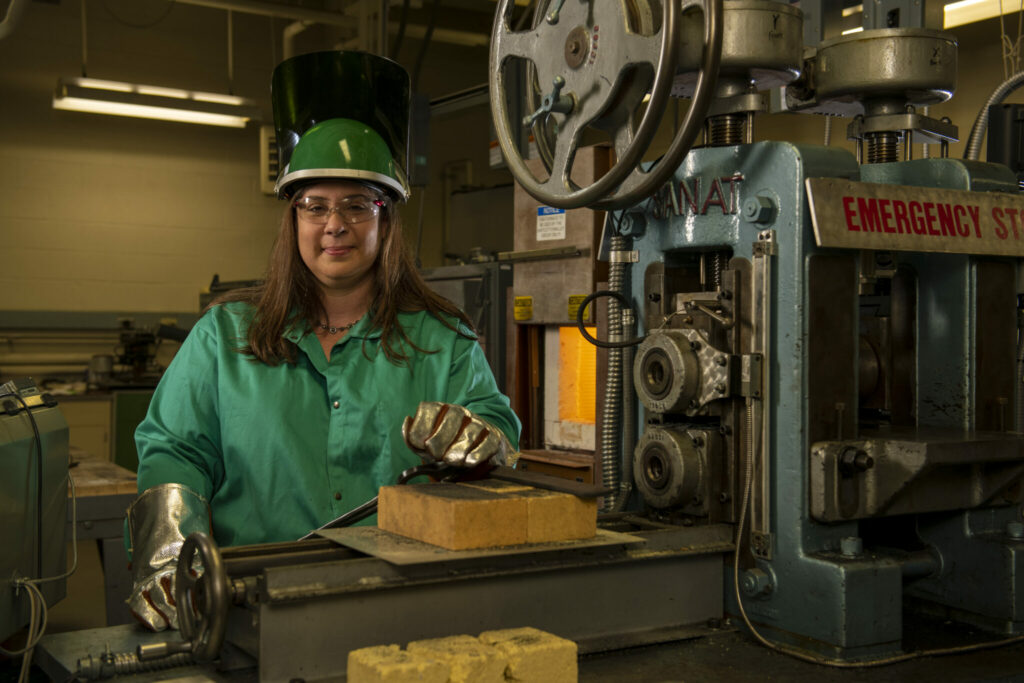 Laura Bartlett, the Robert V. Wolf Associate Professor in Metallurgical Engineering, is leading a multi-million dollar project to develop lightweight, ultra-high-strength steel for next-generation U.S. Army combat vehicles.  Bartlett and her team are creating lightweight steels with strength-to-weight ratios as high as titanium alloys to improve blast resistance and lower transportation costs. Production would cost less than traditional steel and be more environmentally sustainable.
In addition, the project gives students an opportunity to learn commercial-scale steel processing at the Peaslee Center – experience that will be valuable for students who go on to careers in steel manufacturing.
"Missouri S&T offers one of only seven metallurgical engineering programs in the U.S.," says Bartlett. "We also have a history of working with the military, so this research was a natural fit."