Documenting COVID-19's changes to working and learning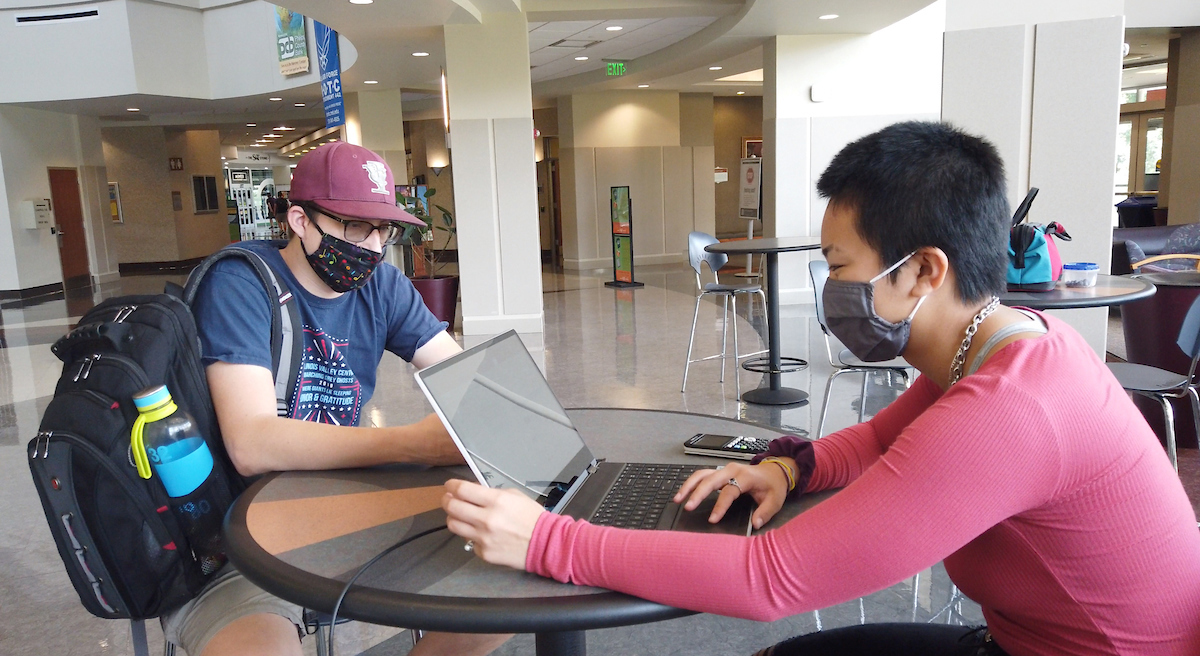 Over the past year, how people conduct business and learn have changed drastically because of the COVID-19 pandemic. Dr. Keng Siau, chair of Missouri S&T's business and information technology department (BIT), has co-authored four papers detailing the transformations to business and education systems in the last year.
"It's important that we document the rapid changes happening in education and business during this crisis for future researchers," says Siau. "We've found that the pandemic has accelerated our progress toward more digital communications while disrupting face-to-face modes of communication in both areas."
In a paper for the Journal of Information Technology Case and Application Research titled "COVID-19 pandemic – online education in the new normal and the next normal," Siau and co-authors Dr. Fiona Nah, S&T professor of business and information technology, and Xin Xie, a visiting scholar at S&T, make the case that online education is how people will learn now and well into the future. They write that the pandemic has been a springboard that will further additional large-scale implementation of online education.
The advantages of online education include increased flexibility, accessibility, global reach, equity, and an increase in the number of degree programs offering distance learning or hybrid models with a combination of distance and face-to-face education. But the authors also warn about a growing lack of engagement, personal connectedness, and a sense of belonging as well as technological constraints. Self-disciplined and motivated learners with access to technology and technical skills can succeed in online education, according to the authors. With the incorporation of artificial intelligence and mobile education, they say that online education will co-exist with traditional education well into the future.
In a paper titled "COVID-19 Pandemic – Role of Technology in Transforming Business to the New Normal," Siau and Nah write that when it comes to business transformation as a result of COVID-19, technology should be an enabler of organizational resilience, which is key to business continuity.
"Businesses without digital commerce are racing to create a virtual store for business continuity," write Siau and Nah. "Research has shown that information technology can increase the resilience and agility of organizations and enable them to perform better than their counterparts under turbulent or unstable environments, including in the case of a pandemic."
Businesses are rapidly adapting their strategies to stay afloat. The researchers say that businesses that focus on creating new market space by capturing new demands will find success. For example, restaurants that have lost in-person diners are offering online ordering, meal delivery kits, or partnering with meal delivery services.
Siau also co-authored a paper titled "COVID-19 Calls for Remote Reskilling and Retraining" that outlines the different online and blended education approaches that companies can take to provide remote training to employees. Missouri S&T's Wangchuchu Zhao, an academic specialist in BIT, and Cui Zou, a specialist and instructor, were co-authors.
The sudden move to working from home had a tremendous impact on organizational cultures and how employees work together. Like an open-door policy, the authors suggest "hop-in" times on Zoom where staff members can feel comfortable just going online to chat. They also recommend giving employees time to learn new tools and skills for remote work by offering training and relevant educational opportunities. Potential new problems with working from home are employees feeling disconnected and insecure without close physical proximity to colleagues. The authors recommend open lines of communication and a focus on reskilling and retraining during downtimes.
In the paper "COVID-19 Pandemic: A Usability Study on Platforms to Support eLearning", Siau, Zhao, and Zou evaluate eLearning tools for instructors in higher education. The platforms they evaluated include Zoom, Cisco WebEx, and Microsoft Teams. The authors made suggestions on enhancing the usability of the tools for eLearning environments, including improving the ease of screen sharing and being able to view the screens of students. They suggest that the ability to monitor student learning without a test or quiz could be accomplished if the instructors can view student screens. The authors also suggest that eLearning needs to become more engaging to keep students' attention.