Chancellor Dehghani hosts virtual town hall for upcoming spring semester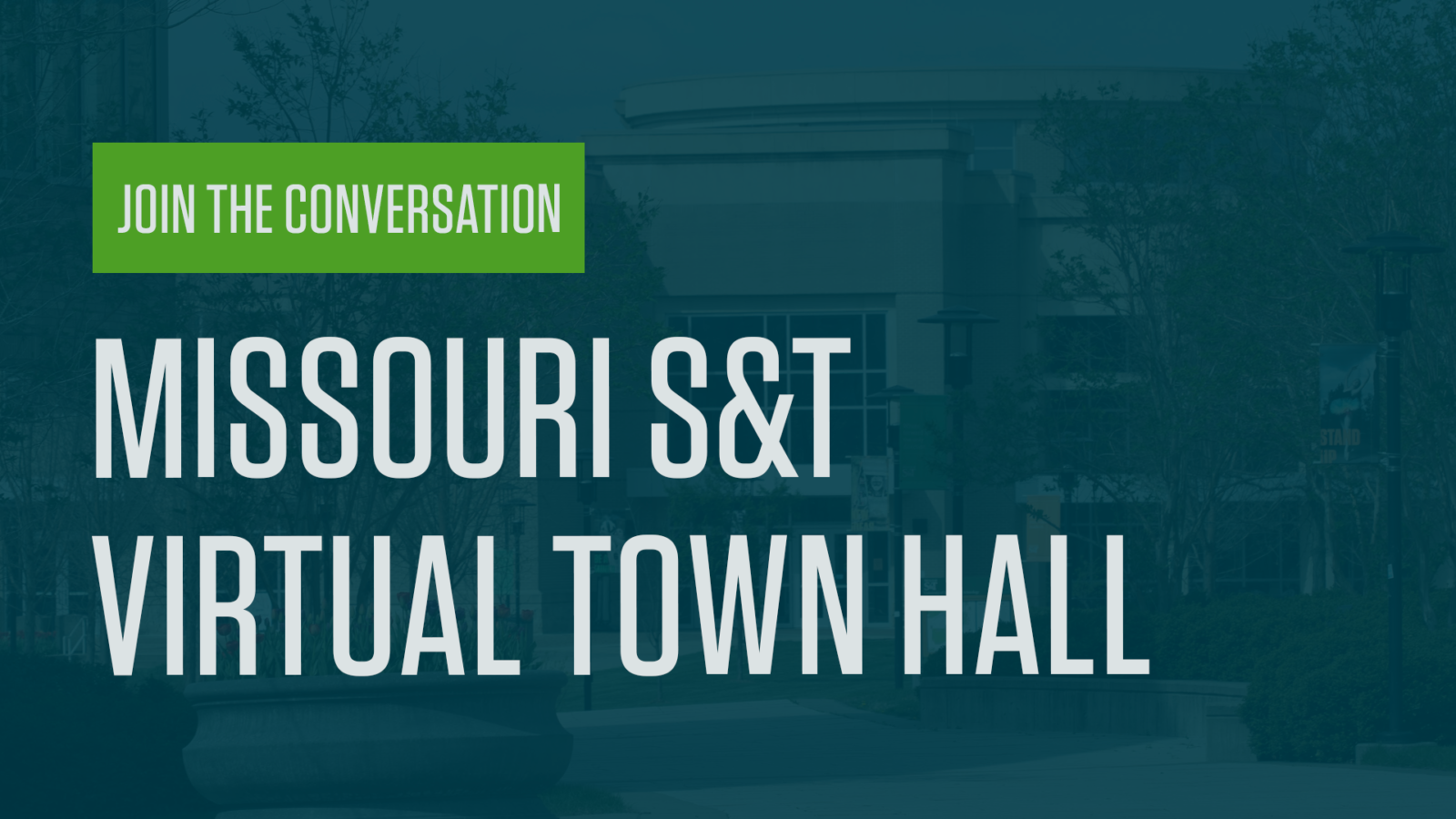 Missouri S&T Chancellor Mo Dehghani will host a virtual town hall Thursday, Jan. 14, to discuss planning and preparations for the spring 2021 academic semester.
The town hall will be held 10-11 a.m. Thursday, Jan. 14, on Zoom. To access the meeting, log on at umsystem.zoom.us/j/99987504788.
The chancellor will be joined by a panel of S&T leaders representing academic affairs, finance and operations, student affairs, and student health services. The presentation will be recorded and available after the event at chancellor.mst.edu/virtual-town-hall/.
The spring semester at Missouri S&T begins Tuesday, Jan. 19. Due to the impact of COVID-19, Missouri S&T will follow many of the same practices as it did during the fall 2020 semester and will provide a mix of in-person, online and hybrid courses.
About Missouri University of Science and Technology
Founded in 1870 as the University of Missouri School of Mines and Metallurgy, Missouri University of Science and Technology (Missouri S&T) is a STEM-focused research university of over 7,600 students and part of the four-campus University of Missouri System. Located in Rolla, Missouri, Missouri S&T offers 99 different degree programs in 40 areas of study, including engineering, the sciences, business and information technology, education, the humanities, and the liberal arts. Missouri S&T is known globally and is highly ranked for providing a strong return on tuition investment, exceptional career opportunities for graduates, and an emphasis on applied, hands-on learning through student design teams and cooperative education and internship opportunities. For more information about Missouri S&T, visit www.mst.edu.