Missouri S&T renaissance student award goes to Sarah Haug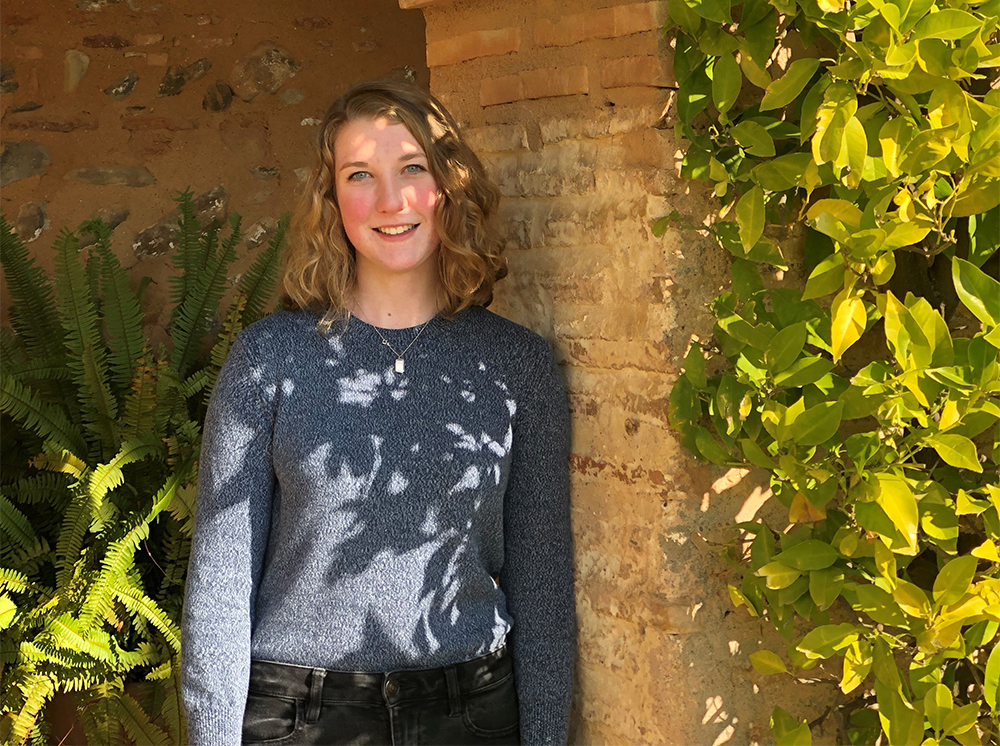 Sarah Haug, a senior in chemical engineering from Fenton, Missouri, has earned Missouri S&T's 2020 Renaissance Student Award. The award was presented during a virtual ceremony hosted on May 15 by the arts, languages and philosophy department within S&T's College of Arts, Sciences, and Business. The award includes a $1,000 prize.
A "Renaissance" person is one who excels in multiple intellectual or artistic domains. An example is Leonardo da Vinci, who was a painter, sculptor, musician, mathematician, inventor and writer.
"Ms. Haug excels in music, languages, research and leadership," says Dr. Audra Merfeld-Langston, chair of arts, languages and philosophy. "Her passion for learning and for sharing experiences with others has led her to study abroad in Finland, mentor incoming students, complete an internship in oncology drug research, and play the flute in local nursing homes. Her activities clearly demonstrate the spirit of the Renaissance Student Award."
In addition to her major in chemical engineering, Haug is pursuing minors in music and chemistry. She participates on the ChemE Car Student Design team, plays first chair flute in the University Wind Symphony, belongs to Zeta Tau Alpha and has studied various languages, including German and Finnish. She will graduate in December.
"Sarah is one of those students who demonstrates how much she enjoys what she does, not through words, but through her actions," says Dr. David Samson, assistant professor of music and director of bands at S&T. "She does not tout her own accomplishments, even though there are many, and her participation in the music program has been greatly appreciated and will be missed when she graduates."