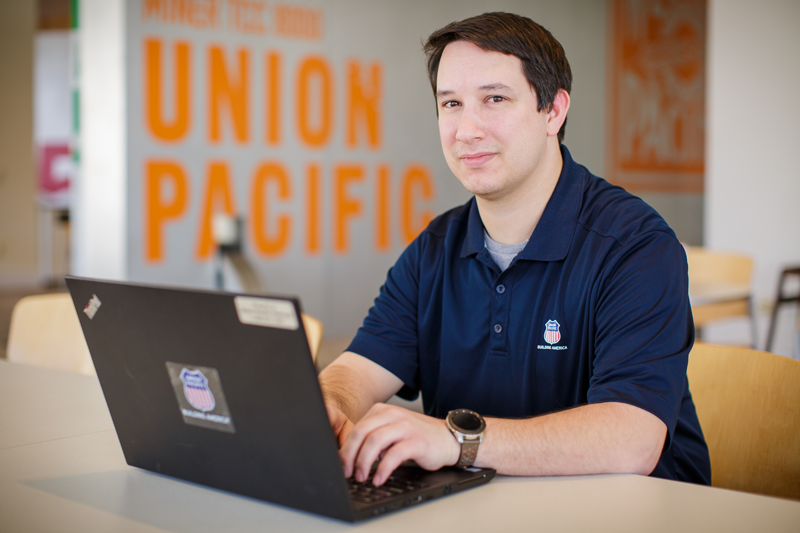 Growing up in St. Charles, Mo., Nathan Stechschulte was drawn to studying software engineering. He chose S&T for its STEM reputation and was prepared to focus on his studies.
"I was hesitant to get in over my head," says Stechschulte, a 2012 S&T graduate who earned his degree in computer science. "I wish I wasn't so worried. Getting involved in the Student Union Board and its concert committee was great!"
Throughout his time at S&T, Stechschulte served SUB in a variety of roles, from being the committee's concert director to its performing and diversity arts director.
Today he works for Union Pacific Railroad's information technology department as an associate systems engineer in Omaha, Neb. He says people often limit their views of the company to driving trains. That's a mistake, he says, because the company also must maintain everything from bridges and tracks to the telecom and other equipment that helps run the railroad safely and efficiently.
"We essentially have an entire telecom company alongside our tracks," he says, noting that telecom giant Sprint was founded as Southern Pacific Railroad Internal Network Telecommunications. "In our IT department specifically, we're taking over historically manual work with software and other homegrown technology to make the railroad more efficient."
Stechschulte says it's a challenge to maintain 24/7 operations and meet expectations for the company.
"But there is pride in being the ones that are actually running the railroad behind the scenes," he says.
He says he also enjoys returning to campus to recruit for the company.
"We go back to S&T because we know we get great students there," he says. "We don't have the time and resources to go to every school but we still go to S&T because we know there is talent there."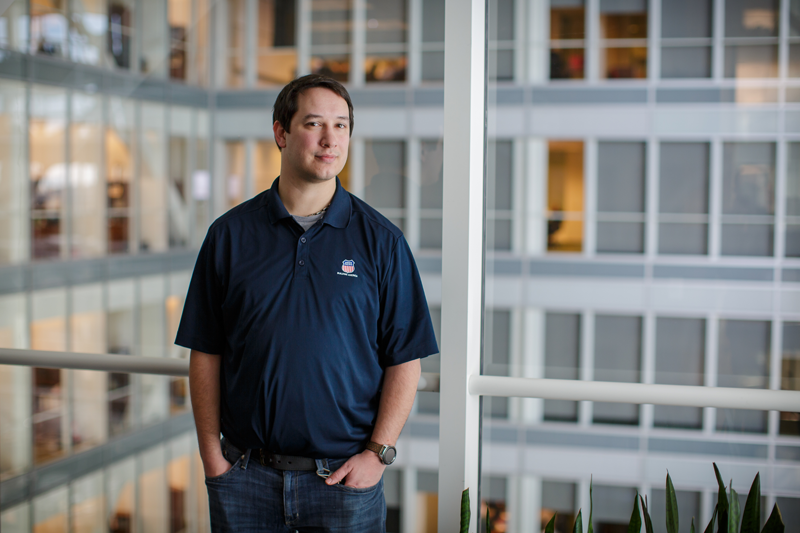 Stechsculte credits S&T with providing students the necessary education and experiences that prepare them for the workforce. He says unlike the small "code camp" schools that teach people in the computer science area the basic skills required to get a job, they don't provide a well-rounded experience.
"At those other schools, you don't get a core understanding of how things are done so that you can apply them indirectly," he says. "S&T offers awesome groups, organizations and peers that help you gain experience in a team setting.
"When you graduate you most likely won't be working by yourself and getting involved in campus gives you that experience and proving how you work with others."