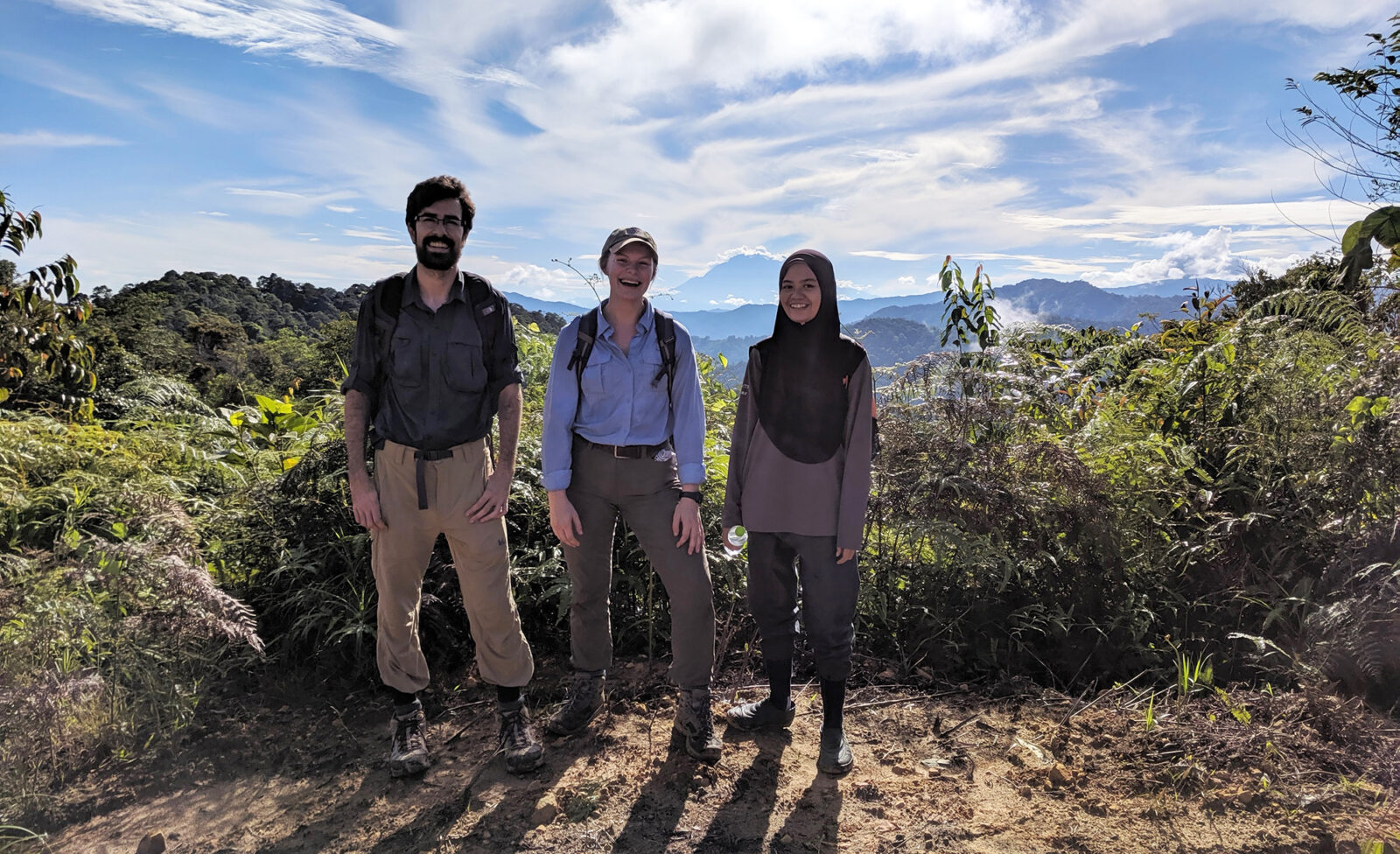 S&T graduate reflects on her research adventure and imminent career
In one of the world's oldest tropical rainforests, Lilly Germeroth, a 2020 Missouri S&T graduate in biological sciences, says she experienced a eureka moment while conducting research last summer.

"My research experience in Malaysian Borneo helped me realize my passion for studying ecosystems and largely defined my scientific career," says Germeroth. "And engaging in research that involved agriculture, community ecology, conservation and cultural literacy — from the initial planning, through the field surveys, to preparing a manuscript — allowed me to grow exponentially as an early career scientist."
Germeroth is headed to The Pennsylvania State University in State College, Pennsylvania, this fall. She will continue her field work as a paid research assistant while she earns a master of science degree in ecology.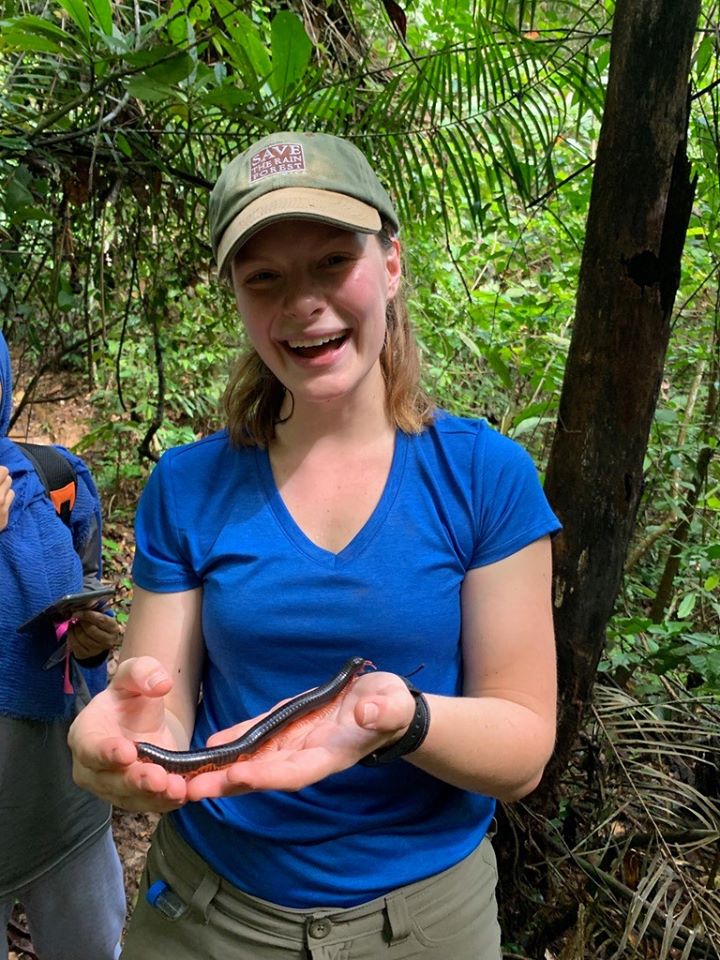 Germeroth worked onsite in Borneo in the summer after her junior year thanks to a National Science Foundation International Research Experience for Students grant award. Germeroth worked alongside her advisor Dr. Robin Verble, Missouri S&T's associate professor of biological sciences and director of the Ozark Research Field Station, as well as Theo Sumnicht, an S&T biological sciences academic specialist, and students and faculty from Texas Tech University and Universiti Malaysia Sabah.

"As you can imagine, it takes a unique kind of scientist to pack up and head to the jungle for seven weeks," says Verble. "It's 95 degrees in the shade, and the humidity is 100%. There is no refrigerator, no air conditioning and the mosquitos bite non-stop. So, Lilly not only learned the scientific process and techniques, but she also experienced the life of a field ecologist and saw what it really takes to do tropical ecology."
As a STEM-focused research university, one of the differentiators of a Missouri S&T undergraduate education is its experiential learning requirement. Students participate in hands-on activities that require them to solve problems aligned with their aptitudes. They can participate in research projects, student design teams, co-operative education programs, internships, study abroad programs and other activities that prepare them to enter professions or more advanced educational programs when they graduate.

"The university's commitment to this kind of hands-on, real-world experience is what brought me to S&T, and I think Lilly's project is a great example of just how much a student can do while they are here," says Verble.

Germeroth conducted research in the Crocker Range Biosphere Reserve in Malaysian Borneo as a participant in S&T's Opportunities for Undergraduate Research Experiences (OURE) program. The area is known for its profusion of rare, endemic and endangered plant and animal species in an environment that harmonizes its biological and cultural diversity and social and economic development through partnerships between people and nature.
Germeroth researched how human activities such as agricultural encroachment, deforestation and ecotourism affect the rain forest landscape over a seven-week observation of the area's abundant ant colonies. The ants thrive in the leaf litter on the rain forest floor and are a convenient model for conservation work because their diversity and abundance indicate the health of the ecosystem, Germeroth notes.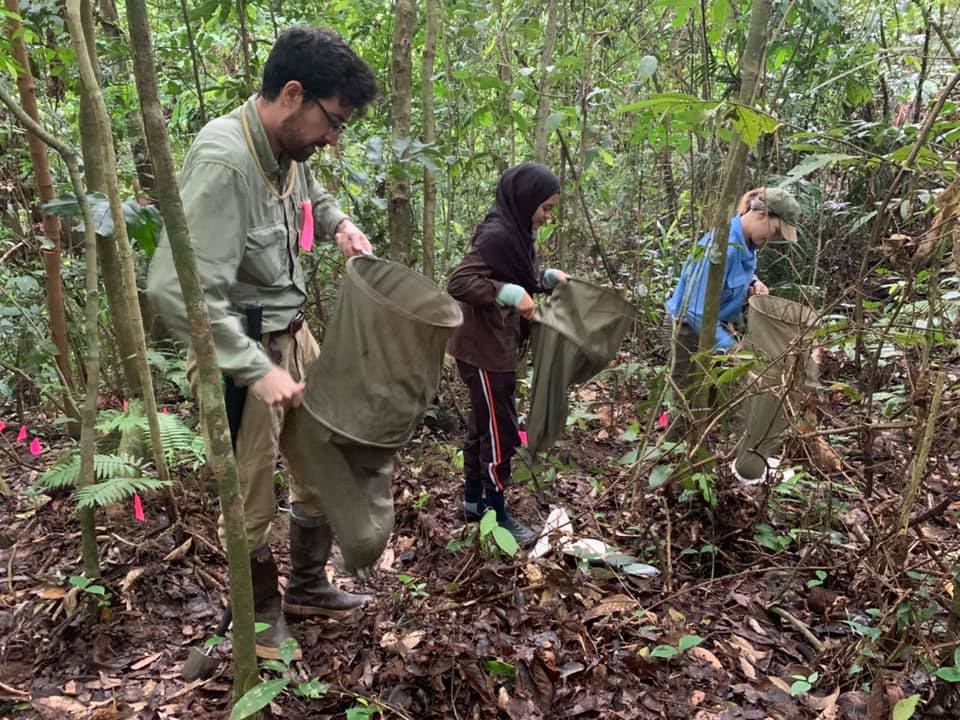 In the Crocker Range, the team examined ant, bat, fungal and small mammal biodiversity in the United Nations Educational Scientific and Cultural Organization (UNESCO) Man and Biosphere Reserve. Split into three zones, the UNESCO reserves contain a core that is a highly restricted area with almost no human interaction, a transition area with human activity in the form of sustainable ecotourism and agroforestry, and a buffer zone that surrounds the core and serves as a bridge between the protected core forest and the transition agricultural area.
"We discovered the forest and insects are more resilient than we thought," says Germeroth. "Surprisingly, and against our hypothesis, we found little difference in the number of ant species in the core and buffer areas we studied. It was exciting to learn it might not be the end of the world if sustainable agriculture exists next to a forest."
Germeroth has presented her work from Borneo at two national scientific conferences and is co-authoring a scientific publication. She is also working on her conservation narrative by analyzing the data they collected to define the biodiversity in certain disturbed and undisturbed areas of this tropical rainforest.
Germeroth's experiential learning experience and serendipitous research results helped her contextualize the importance of ecology and chart her scientific path.
Not every S&T student will land in Borneo, but each one will have access to a wealth of experiential learning opportunities that can lead them into meaningful careers or advanced research opportunities.