Missouri S&T plans to resume in-person classes this fall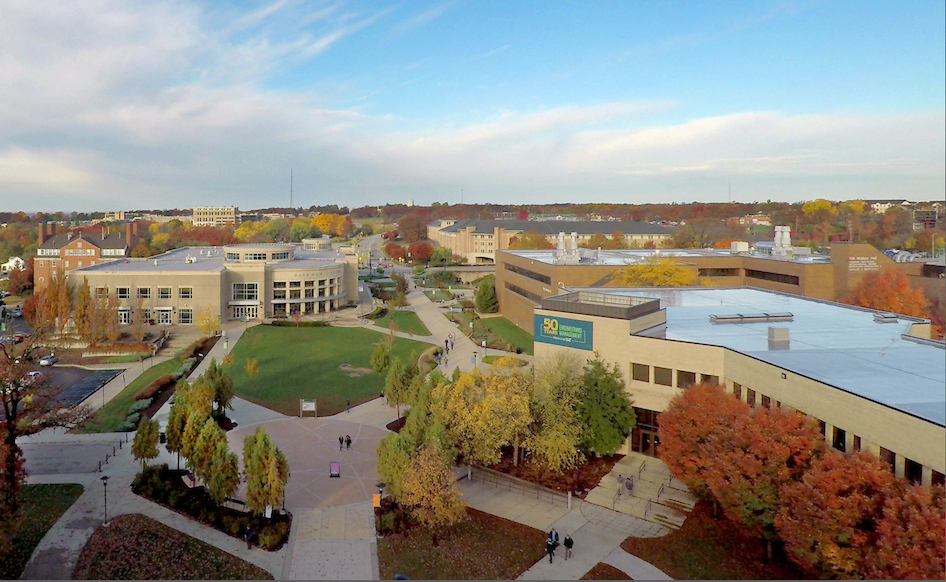 Missouri S&T plans to resume its on-campus residential program in the fall, while continuing to follow the recommended best-health practices to suppress the spread of COVID-19. Although planning is underway for the return of students to campus this fall, university officials are mapping out a phased approach for the return of the many faculty and staff who are currently working remotely.
Apply for the fall 2020 semester
"We plan to emerge from this challenging time even stronger and more resilient," says Missouri S&T Chancellor Mo Dehghani. "To achieve this, we are undergoing the crucial work of recovery planning and long-term strategic planning to future-proof our university."
Returning to campus
Missouri S&T's Incident Command Team (ICT) is developing a campus repopulation plan that outlines a phased approach to bringing groups of employees and students back to campus over the coming months. The plan is informed by guidelines from the federal Centers for Disease Control and Prevention (CDC) and adheres to local and state stay-at-home orders and social distancing recommendations. Missouri's previous stay-at-home order expires Monday, May 4, replaced with a recovery plan that keeps some restrictions in place through May 31. Phelps County will follow the state's direction, while the city of Rolla's stay-at-home order remains in effect through Monday, May 11.
Staff whose jobs require them to remain on campus, such as police and custodial, student health and residential life staff, have continued to work on site during the pandemic. Additional maintenance and facilities staff recently returned to campus and continue to follow social distance guidelines. As additional employees and eventually students return to campus, the repopulation plan will be revised, as conditions require.
The ICT anticipates releasing the repopulation plan soon.
Students, faculty and staff should expect a "new normal" this fall as the university plans to maintain social distancing practices, use personal protective equipment (PPE) in appropriate situations and limit the sizes of group gatherings. The university expects that some online instruction will continue to prevent large classes from meeting in-person. The ICT is also working with departments to develop processes for regularly disinfecting laboratories, classrooms, residence halls and other areas.
Dr. Dennis Goodman, director of student health and S&T's chief medical officer, continues to work closely with Phelps Health and the Phelps-Maries County Health Department to assess how local conditions may affect the opening of campus.
"Our ultimate goal is to prepare for a successful opening of campus this fall, with as many students living and learning on campus as possible," Goodman says.
As the campus ramps up for the fall semester, Goodman advises students and employees to continue to monitor for symptoms of COVID-19, including fevers over 100 degrees Fahrenheit, cough and shortness of breath, or difficulty breathing. Those with compromised immune systems or preexisting health conditions should be among the last individuals to return to campus, according to the repopulation plan.
Academics
One key for Missouri S&T's success, Dehghani says, will be ensuring that S&T maintains first-rate academic programs under the new operating conditions and seizes opportunities to develop new academic programs and course delivery methods. Toward that end, Dr. Stephen Roberts, interim provost and executive vice chancellor for academic affairs, formed an Academic Planning Committee in April.
"This committee will create a strategic plan that analyzes the current status of our academic programs, academic calendar and instructional modes," Roberts says. "The committee will propose changes to these elements in a coordinated way that increases enrollment in our degree and certification programs, with special attention to access and timeliness of degree and certificate completion."
Dr. Richard Brow leads the committee. He is S&T's interim deputy provost for academic excellence and Curators' Distinguished Professor of materials science and engineering. The committee will provide Roberts a report with recommendations for actions, timelines and responsible parties by Friday, May 22.
Budget
Budget planning is underway to address shortfalls in state funding for this fiscal year — which ends in June — as well as the following fiscal year (FY21) and beyond.
"We must embark on long-term strategic planning that will get us to the point that fluctuations in state support will not threaten our vital operations," Dehghani says. "We must become more self-sufficient and not as reliant on state funding."
For the short term, Missouri S&T's leadership team has explored scenarios of budget cuts of 10%, 15% and 20%. Leaders are looking at a 60-to-90 day planning timeline and a proposed budget for FY21 prepared by Friday, June 5.
Cost-cutting measures that were announced in March, including elimination of merit increases for next year, restrictions on hiring, and cutting back on expenses such as travel and other programs, remain in effect. Other options under consideration include layoffs, unpaid leaves, restructuring and strict cost containment. Some of those decisions will be made by early May.
Looking Forward
Despite the challenges that lay ahead for the university, Chancellor Dehghani says that Missouri S&T faculty, students and staff should be proud of their resilient and resourceful response to the pandemic and look forward to better days.
"I am absolutely optimistic about our future," he says. "These are stressful times right now, but we will reemerge and we will reemerge stronger."