Missouri S&T performing arts to host student showcase this spring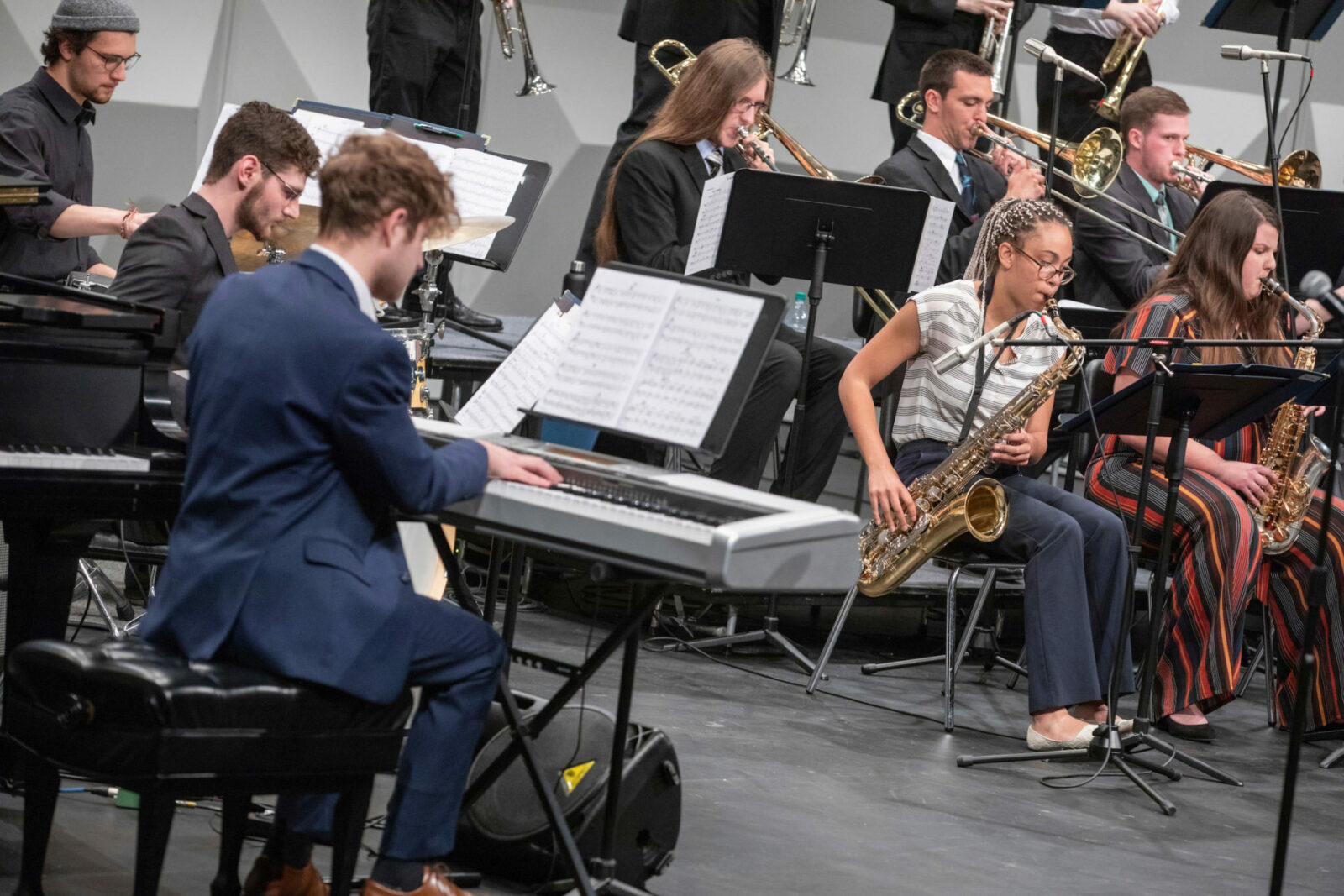 Missouri S&T's arts, languages, and philosophy department will present its annual performing arts showcase this March.
The event will take place at 7 p.m. Thursday, March 5, in Leach Theatre of Castleman Hall, located on the Missouri S&T campus at the corner of 10th and Main streets in Rolla.
The event will feature performances by students and community members involved in Missouri S&T's performing arts program, including performances by the Missouri S&T Video Game Music Ensemble and the S&T Brass Choir. Students will present a variety of performances that they have learned and mastered over the course of the semester.
Tickets are $5 in advance or $7 at the door for the public and free to youth, ages 18 and under, and Missouri S&T students with a valid ID. Tickets can be purchased 10 a.m. to 4 p.m. Monday through Friday from the Leach Theatre Box Office, located inside the main entrance to Castleman Hall, facing 10th Street. Tickets can also be purchased online at leachtheatre.mst.edu or by calling 573-341-4219. Service fees may apply to tickets purchased online or by phone.
For more information about the performance or Missouri S&T's performing arts programs, call the performing arts office at 573-341-4185.