Missouri S&T to build laboratory for study of humanities and technology
Posted by Sarah Potter

On November 12, 2019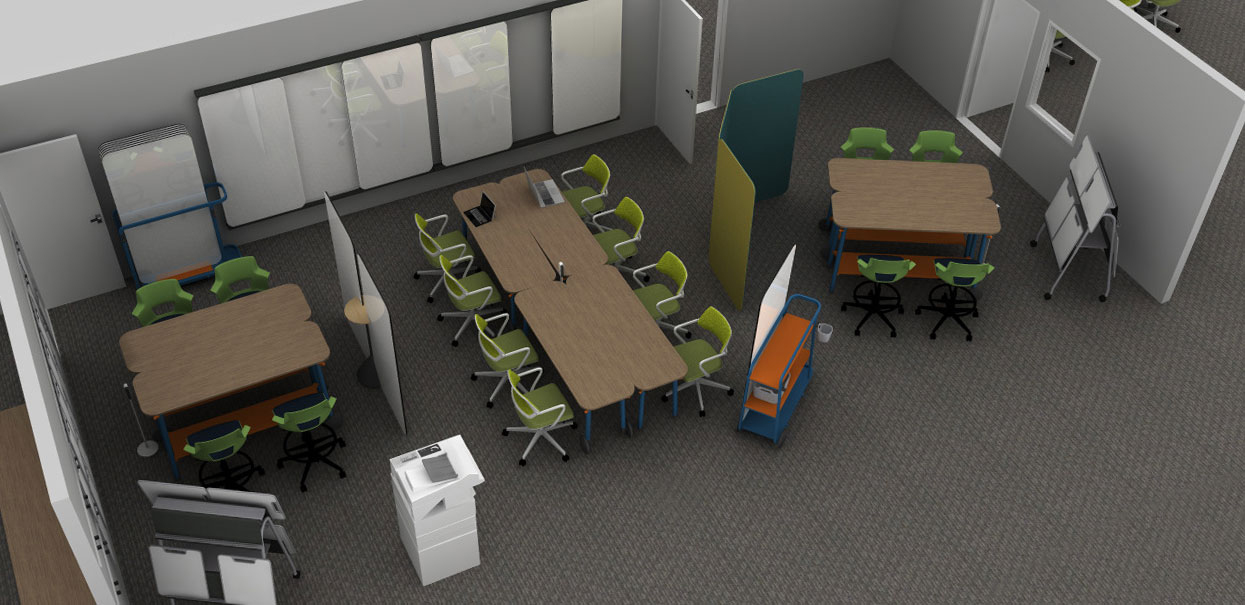 Missouri S&T is planning to build a state-of-the-art communication hub where students and faculty can work together to study how science, technology and the humanities shape — and are shaped by — society, culture, politics and the environment. The S&T Collaboratory is a project of the College of Arts, Sciences, and Business (CASB) and will be a 1,150-square-foot digital laboratory in the Humanities and Social Sciences Building on campus.
"We envision faculty and students using this space to apply cultural, historical and scientific analysis to some of the world's most pressing concerns," says Dr. Kate Drowne, CASB interim vice provost and dean. "We want to create a collaborative space that integrates creativity, critical thinking and digital literacy, and allows us to share humanities-based research with today's technologically driven world."
Drowne says that CASB is building the Collaboratory to provide humanities and social sciences faculty with the necessary space and technology to conduct important research and to convey the impact of that work to the public. The space will also give students new opportunities to integrate skills from science, technology, engineering and mathematics (STEM) and the humanities through hands-on learning.
The Collaboratory itself will be divided into three distinct areas. One section will house educational displays and will be open to the campus and members of the wider community. A separate collaboration room will feature moveable furniture, large monitors and whiteboards, and 3-D scanning and printing capabilities. This large space will allow faculty and students to plan digital pop-up museums, podcasts, oral histories and geographic information system (GIS) mapping projects. The third space will include a digital production studio to create podcasts, professional-quality presentations and green-screen video recordings.
"S&T students are some of the best and brightest from Missouri and across the world," says Drowne. "They're studying engineering, humanities, sciences and business disciplines, and we want them to understand how different elements of their curriculum are interconnected. We see the Collaboratory as a place where they can sharpen their research and communication skills, and learn how to tailor and deliver their knowledge to a variety of audiences."
Construction of the Collaboratory is set to begin in early 2020. For more information on how to support this endeavor and naming opportunities, please contact Kristen Gallagher, executive director of development for the College of Arts, Sciences, and Business, at 573-341-6050 or gallagherk@mst.edu. More information on the Collaboratory is online at casb.mst.edu/giving/the-collaboratory.
Looking for something?
CASE Department News
CEC Department News
Kummer College Department News