Researchers seek participants for study of why people reject smart devices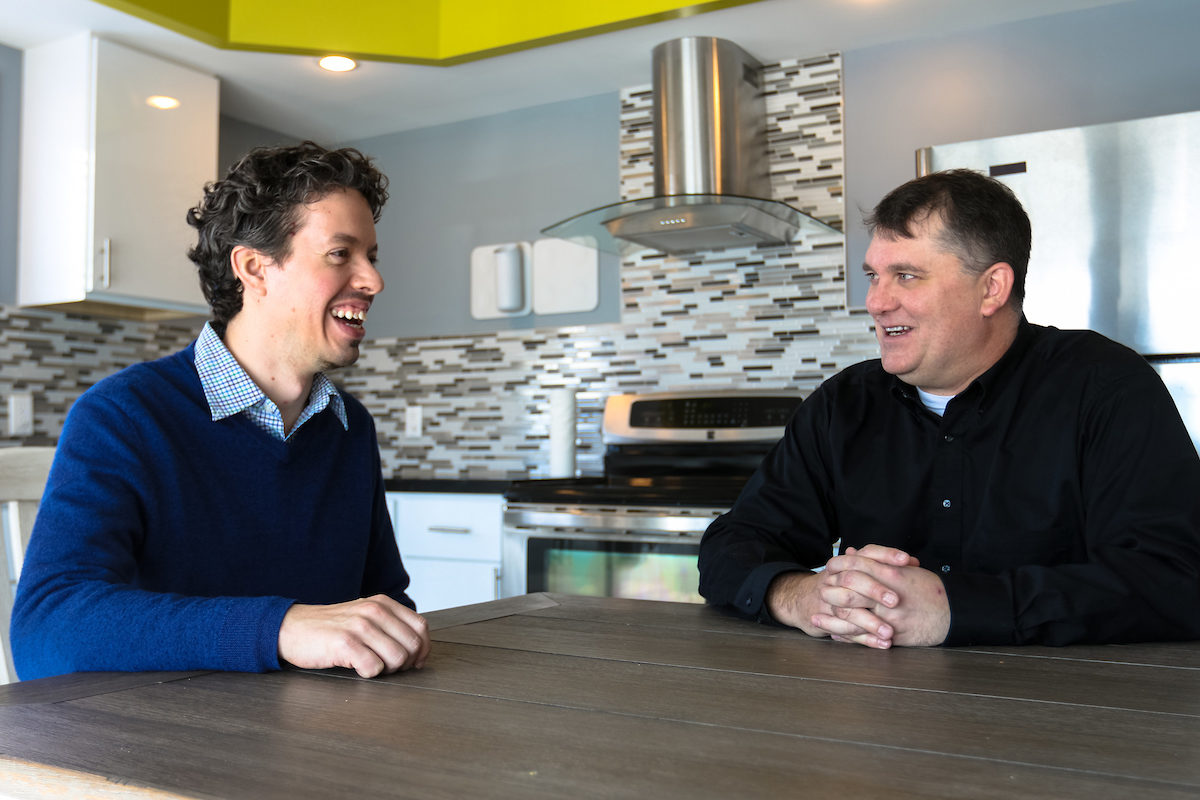 Two researchers at Missouri S&T want to interview people in the Rolla area who have purchased smart home devices but decided to stop using them.
A smart device is an electronic gadget generally connected to other devices through wireless connections that a user can operate interactively.
Drs. David Wright and Daniel Shank are studying why people reject these kinds of products and encourage individuals interested in participating in the research to complete a survey to see if they qualify for paid participation in the study.
Wright says they hear stories of people unplugging them because of bad experiences.
"We started hearing stories of people who have chosen to un-adopt devices," says Wright, an associate professor of English and technical communication at Missouri S&T. "For example, an Amazon Alexa in the kids' room that starts laughing in the middle of the night and scares the kids, or the Roomba that attacks the cat."
He and Shank, an S&T assistant professor of psychological science, started their research by looking at how people responded to smart devices in real-world situations. They outfitted Missouri S&T's solar houses with a wealth of smart devices such as Amazon Alexas, smart TVs, temperature and motion sensors, and video doorbells. They then surveyed students living in these houses to find out how they reacted to the presence of the technology.
"We wanted to see how they would learn about these devices and how much of it they would use without being shown how to use it," says Wright. "In short, the answer was not very much. They didn't feel it was worth the time investment."
"It reinforces the idea that the devices are very gimmicky – not actually solving real problems that people are talking about," says Shank.
Wright says that trust is a major issue for people using smart home devices.
"For example, people living in the solar houses would complain about things like the motion detectors. 'Why do these things need to know that I'm here and is that all they're doing?'" says Wright. "Most people don't fully know what these things are doing and don't know who to trust about it."
Shank has collected stories of home devices sharing private medical data to others in their home or gathering data when the device was not active. The researchers are using seed grant money from Missouri S&T's new Center for Science, Technology and Society (CSTS) to continue research on why people might reject smart home devices.
"When you've gone that far to get the system up and running, it takes a fairly bad experience for someone to drop out and stop using it," says Wright. "We believe there are a lot more and varied stories about this."
Examples of smart devices include Google Home, Amazon Alexa, automated locks and doors, lights, and thermostats as well as smart home appliances and sensors.
Rolla area residents who have purchased such a device but have stopped using it, and who are interested in being a part of this research, should take this survey to see if they qualify for paid participation in the study. To take the survey, visit mst.qualtrics.com/jfe/form/SV_0iG1RfUDZmBIVVz.