International water resources expert to share leadership lessons for 2019 Stueck Lecture at Missouri S&T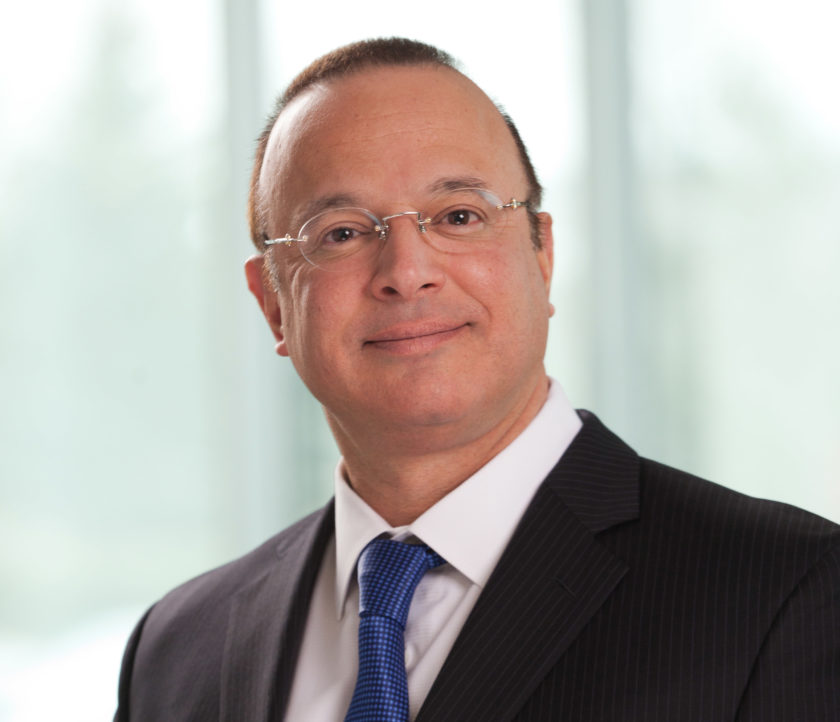 Global water resources and wastewater industry expert Dr. Paul F. Boulos will share successful business leadership lessons during the 2019 Stueck Lecture at Missouri S&T later this month.
Boulos will present "On Building and Sustaining Great Companies: Why do some companies fail and others succeed? Lessons on Leadership" at 2:30 p.m. Friday, April 26, in Room 120 of Missouri S&T's Butler-Carlton Civil Engineering Hall, 1401 N. Pine St.
"Many companies achieve success. A few achieve great success. But none seems to be able to sustain success for a long period of time and many fail," says Boulos. "We draw our conclusions from lessons learned in hopes of helping to improve the chances of becoming successful as leaders of engineering firms and delivering superior sustainable performance."
Boulos says that 75 percent of venture-backed startups fail, and more than half of all U.S. companies fail after five years with over 70 percent failing in 10 years. With this presentation, Boulos will examine the factors that cause this decline – specifically, the critical roles that leadership and culture play in business success.
Boulos is one of the world's foremost experts on water resources and navigation engineering, and the author of 10 books and more than 200 technical articles on issues related to the water and wastewater industry. He is CEO of Digital Water Works, an engineering services provider dedicated to innovating for the global water and wastewater industry.
Prior to Digital Water Works, Boulos served as president and director of MWH Global (until its sale to Stantec in 2016), an environmental engineering and construction firm with more than 7,000 employees in 35 countries and annual revenues of $1.6 billion. The company was considered one of the world's top three experts on power, water and wastewater issues. Boulos also founded and served as chair, president and CEO of Innovyze, a global provider of wet infrastructure management technology. He led its ownership transition and sale to a private equity firm in May 2017 for $270 million.
Boulos has received numerous honors and awards, including notable technical awards for excellence in scholarship from the American Water Works Association, the Environmental Protection Agency and the American Society of Civil Engineers (ASCE). He received the Ellis Island Medal of Honor and was elected to the grade of Distinguished Member of ASCE, the society's highest honor. Boulos was also elected to the National Academy of Engineering in 2014, and serves on the academy's Center for Engineering Ethics and Society (CEES) advisory group.
Boulos earned a bachelor's degree in general science from the Lebanese American University, as well as bachelor's, master's and Ph.D. degrees in civil engineering from the University of Kentucky, and he has completed the Advanced Management Program at Harvard University. He lives in Colorado with his wife, Katya.
The lecture is presented as part of the Neil and Maurita Stueck Distinguished Lecture Series for Civil, Architectural and Environmental Engineering at Missouri S&T. The series is made possible by a fund established by Maurita Stueck to bring additional outside perspectives to S&T students, and to honor her late husband, a 1943 civil engineering graduate of the university.