Off-road cars to race through former golf course on March 30 in Rolla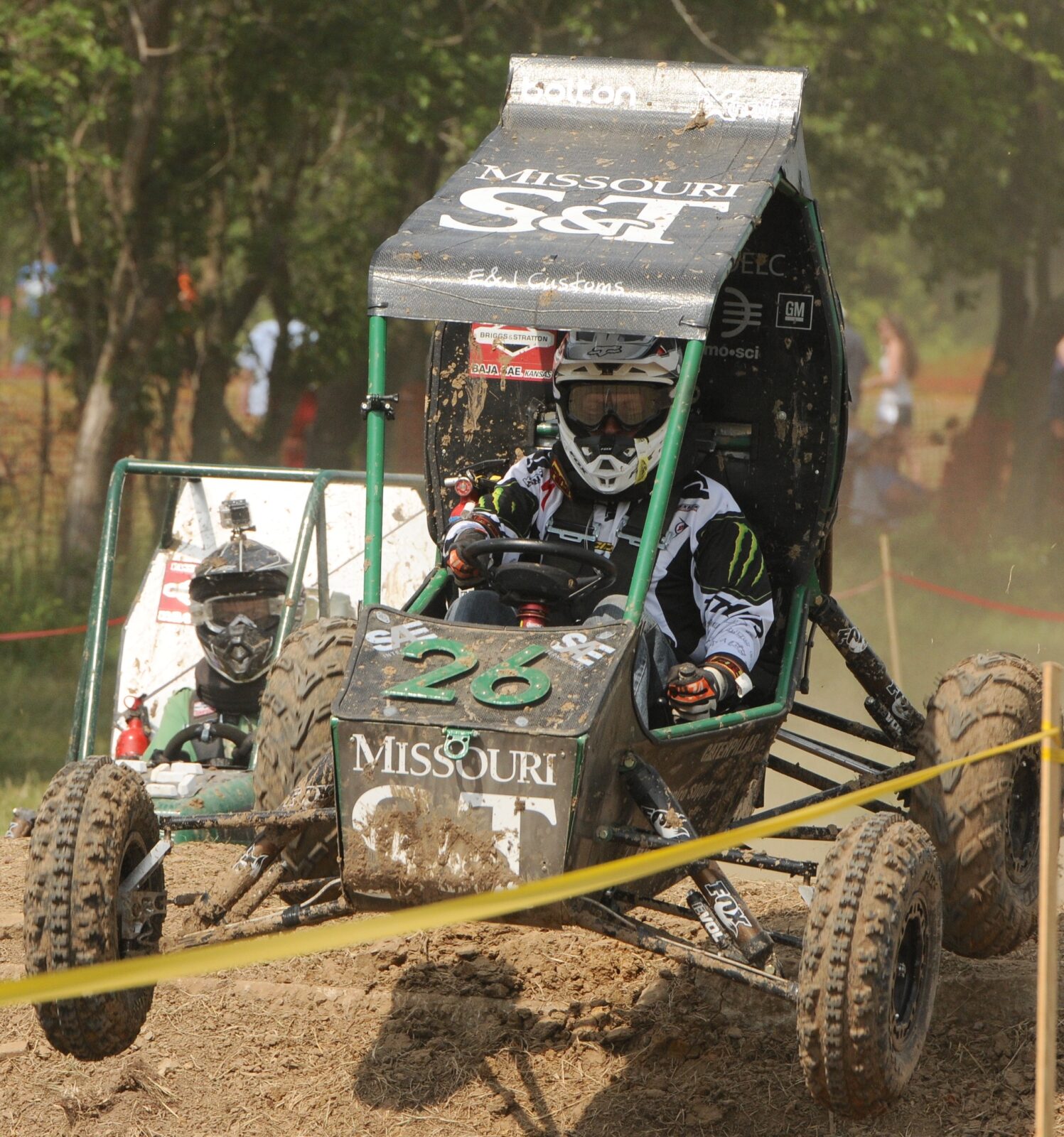 Spectators can watch small off-road vehicles race in a local park this March when Missouri S&T's Baja Design Team hosts its first Miner Showdown – a collegiate race for Baja teams. The vehicles can reach up to 40 mph on the course while climbing hills, fording water obstacles and navigating through mud.
The event will be held Saturday, March 30, at the former Miner Golf Course, located along W. 10th St. near Innovation Park and Phelps Health in Rolla. Spectators can park in the Allgood-Bailey Stadium parking lot and the open lot near Innovation Park. Signs will direct visitors to safe viewing areas of the race course. See a full schedule of events and start times on the Showdown website.
For the competition, each participating team was tasked with building a vehicle prototype that could potentially be selected for manufacturing and sold to the public. The race is not a part of the official Society of Automotive Engineers (SAE) Baja competition series, but held in the same spirit as officially sanctioned events.
The race portion of the competition is split into four events. The events include tests of maneuverability, suspension, and acceleration and braking. The final event is a four-hour endurance race which begins at 2 p.m. The course will feature obstacles the vehicles must overcome. Teams will be assessed penalties for infractions dangerous driving or being a hazard in any way while on the track.
Missouri S&T's vehicle for this year, named Kermit, is powered by a standard 10-horsepower Briggs & Stratton engine that cannot be modified for the competition — the same engine as all teams competing in the event. S&T students have made their own computer-automated designed transmission and steel chassis for the vehicle.
The Baja SAE Design Team is one of 20 student-run teams in Missouri S&T's Student Design and Experiential Learning Center (SDELC). The SDELC, housed in the Kummer Student Design Center, provides teams with computer design laboratories, a manufacturing shop, office space and logistical support. Design teams mirror small start-up companies that plan large-scale projects, organize into departments, raise funds, communicate their ideas and solve open-ended design challenges. Almost every team competes annually at an event against other collegiate teams from around the country and the world. For more information about the teams, visit design.mst.edu.