Missouri S&T Performing Arts to host student showcase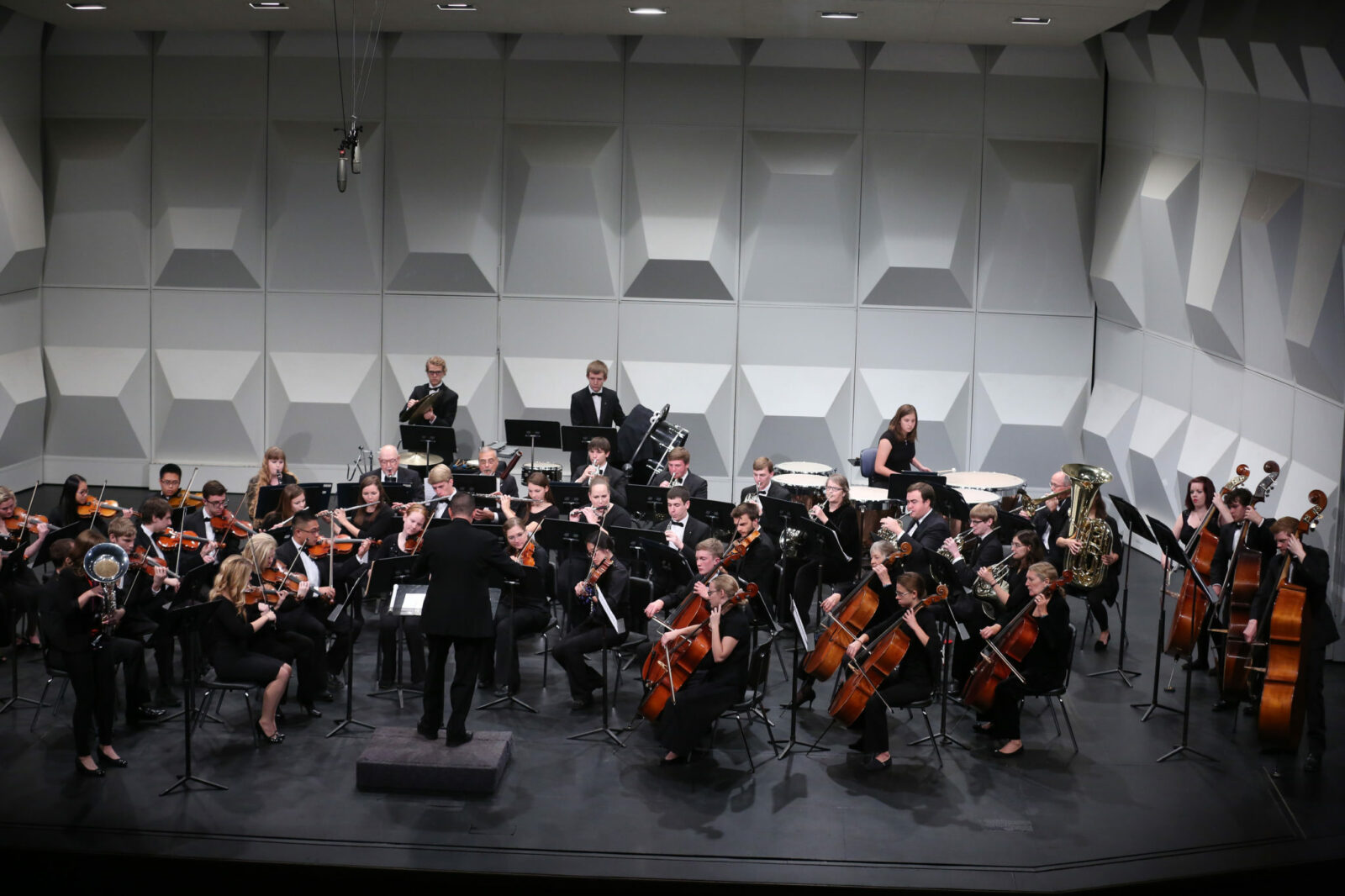 Missouri S&T's arts, languages, and philosophy department will present its annual Performing Arts Student Showcase this March.
The event will take place at 7 p.m. Thursday, March 7, in Leach Theatre of Castleman Hall, located at the corner of 10th and Main streets in Rolla. The event will feature performances by students and community members involved in Missouri S&T's performing arts program.
Tickets are $5 for the public and free to youth, ages 18 and under, and Missouri S&T students with a valid ID. Tickets can be purchased 10 a.m. to 4 p.m. Monday through Friday from the Leach Theatre Box Office, located in the vestibule inside the main entrance to Leach Theatre, facing 10th Street. Tickets can also be purchased by calling 573-341-4219.
Performances will include a violin/viola duet written by Ludwig van Beethoven, music from the video game "Donkey Kong Country: Tropical Freeze" performed by the S&T Video Game Music Ensemble and music from "Star Wars" performed by the S&T Tuba/Euphonium Ensemble. Missouri S&T theater program students will also perform three scenes from "The S.T.E.M. Monologues," a play written by Jeanne Stanley, Missouri S&T associate professor of theater.
"This event gives our students who have performing interests outside of our regular offerings an opportunity to showcase their talents on the Leach Theatre stage," says Dr. David Samson, assistant professor of music.
For more information on the performance or Missouri S&T's performing arts programs, call the performing arts office at 573-341-4185.