Bands Bowling for Soup and 3OH!3 to headline St. Pat's concert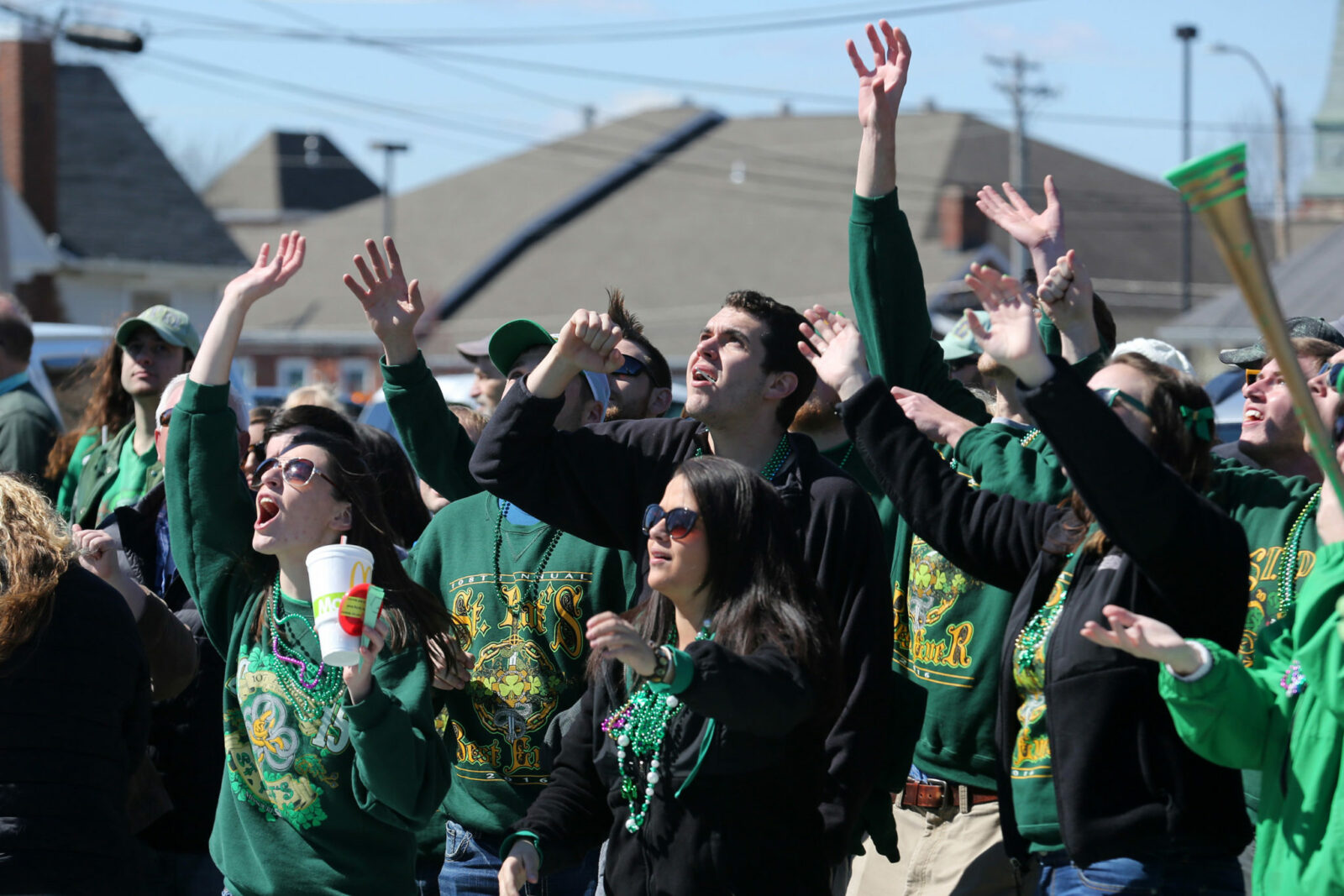 Rock-and-roll band Bowling for Soup and electronic pop duo 3OH!3 will headline the Grateful Board festival concert during the 111th annual St. Pat's celebration at Missouri S&T. The musical artists will wrap up the university's weeklong celebration with a free concert for the community.
The Grateful Board festival will begin at 1 p.m. Saturday, March 16, at the Rolla Band Shell, located at the corner of 9th and Oak streets in downtown Rolla. The Schwag, a Grateful Dead tribute band, will perform as the Grateful Board festival band.
The St. Pat's concert will begin at 3 p.m. with opening act Sam Johnson, a singer-songwriter from San Francisco. Bowling for Soup and 3OH!3 will take the stage at approximately 4 p.m. The concert will be held at the Rolla City Hall parking lot, near the Rolla Band Shell.
Bowling for Soup formed in 1994 and have released 10 studio albums. The band's singles include "Girl All the Bad Guys Want," "1985" and "High School Never Ends."
3OH!3 formed in 2004 and are known for their songs "Don't Trust Me," "Starstrukk" featuring Katy Perry and "My First Kiss" featuring Kesha. 3OH!3 have released five studio albums, with one reaching No. 7 on the Billboard 200.
The Grateful Board festival is part of Missouri S&T's "Best Ever" St. Pat's celebration, organized by the students of the St. Pat's Celebration Committee. The campus celebration began in 1908, when a group of Rolla students declared St. Patrick to be the patron saint of engineers. St. Pat's has grown to encompass a full week of events, as well as campus traditions that begin in early March. For more information about the events, visit stpats.mst.edu.