Brewer & Shipley to perform at Leach Theatre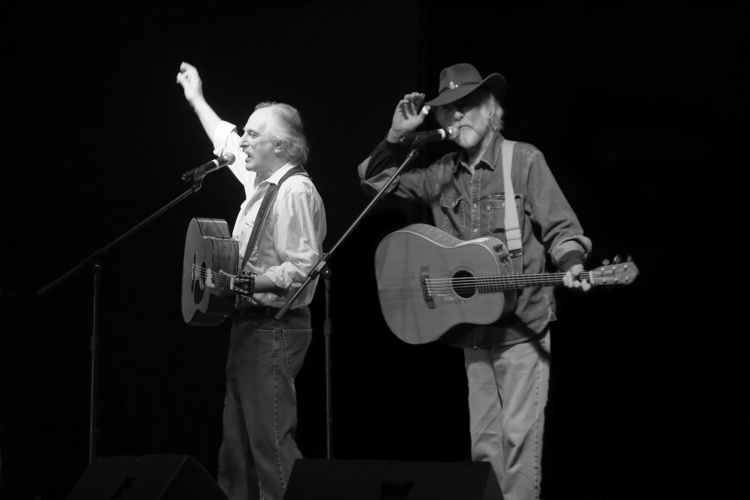 The folk rock duo Brewer & Shipley will perform at Leach Theatre as part of their 50th anniversary tour. Since the 70s, Brewer & Shipley have been writing songs and performing together, and now they're performing at Missouri S&T.
The duo will perform at 7:30 p.m. Friday, March 8, at Leach Theatre in Castleman Hall, located at the corner of 10th and Main streets in Rolla.
Brewer & Shipley are known for their Top 10 song "One Toke Over The Line," which was released in 1970. The duo have continued to demonstrate their vocal harmonies and guitar work, which accompany the lyrics that reflect the social concerns of their generation. Brewer & Shipley landed three singles on the Billboard charts and released more than 10 albums.
Tickets are $35 for adults and $30 for students and youths. Tickets can be purchased at the Leach Theatre Box Office, located just inside the main entrance of Castleman Hall, facing 10th Street. The Leach Theatre Box Office is open 10 a.m. to 4 p.m. Monday through Friday. Tickets can also be purchased online at leachtheatre.mst.edu.
The performance on March 8 is sponsored by Alpha Media, First State Community Bank and Sunny 104.5 FM. For more information about the show, contact the Leach Theatre Box Office at 573-341-4219 or at leachtheatre.mst.edu.