Missouri S&T jazz ensemble to perform fall concert on Nov. 1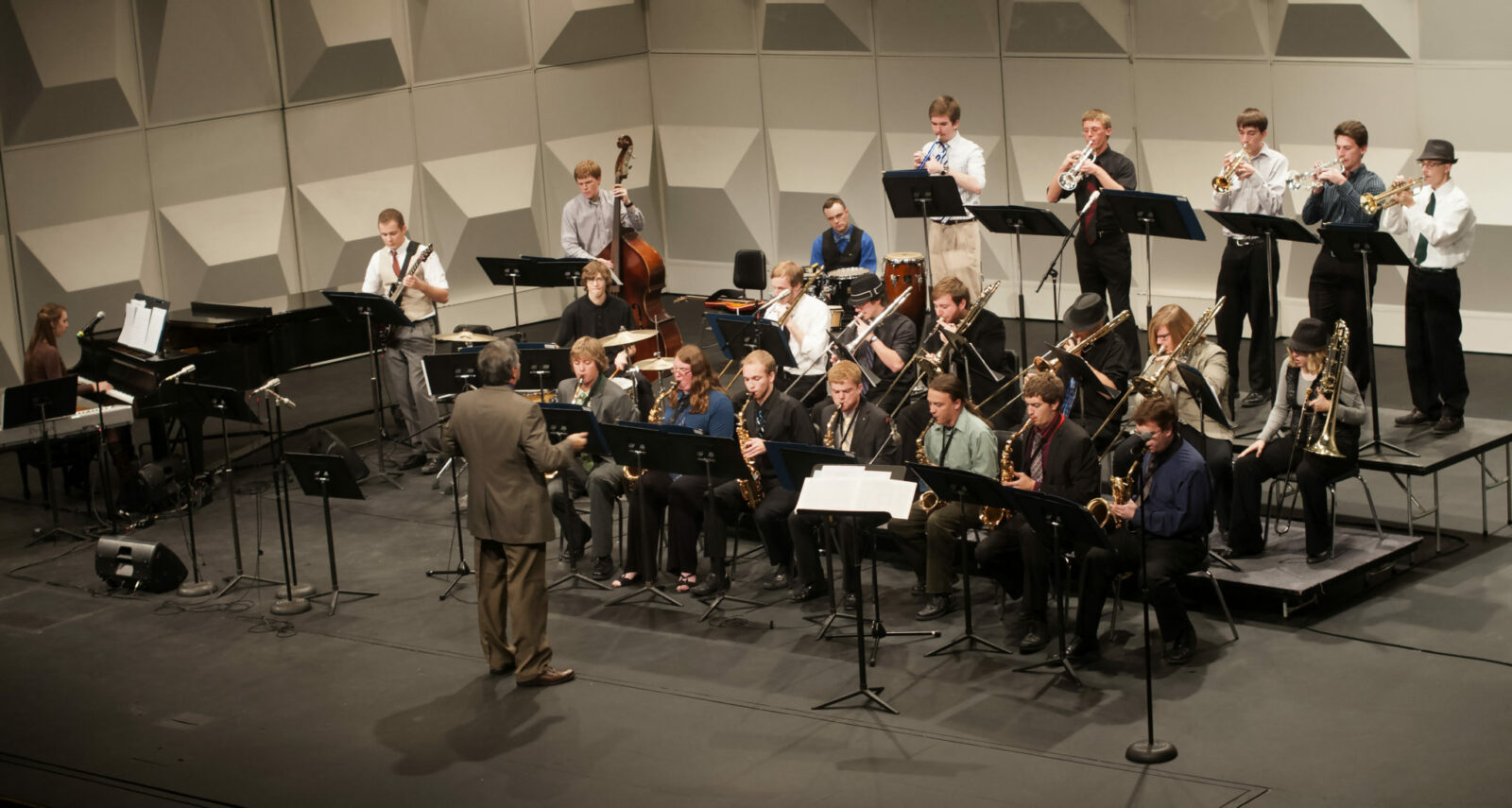 The Jazz Ensemble at Missouri S&T will perform its fall concert on Nov. 1 in Leach Theatre of Castleman Hall, located at 10th and Main streets in Rolla.
Musical performances with begin at 6:30 p.m. with the S&T Jazz Combo. Big bands will begin their performances at 7 p.m., featuring music made famous by Charles Mingus, Antonio Carlos Jobim, Michael Bublé, Andrew Neu, Bob Mintzer and Mike Tomaro.
The concert will also feature the individual talents of S&T students, with vocal performances from Adam Lewey, a senior in psychology from Rolla, Missouri, and Emily Meyer, a senior in chemical engineering from Norwood Young America, Minnesota. Performing on violin is Dennis Baleta, a senior in Information Science and Technology from Kansas City, Missouri. Dave Cress, a lecturer in arts, languages and philosophy at Missouri S&T, directs both the Jazz Ensemble and the Jazz Combo.
"Our students have worked hard all semester, and we're excited to share this musical experience with the community," says Cress.
The event is free for S&T students and youth age 18 and younger. Tickets are $5 for the public and are available in the Leach Theatre Box Office, located in the main entrance of Castleman Hall, facing 10th Street. The box office is open 9 a.m. to 4 p.m. Monday through Friday. Contact Leach Theatre at 573-341-4219 or leach@mst.edu for more information.