MOMIX returns to Leach Theatre for the 2018-19 season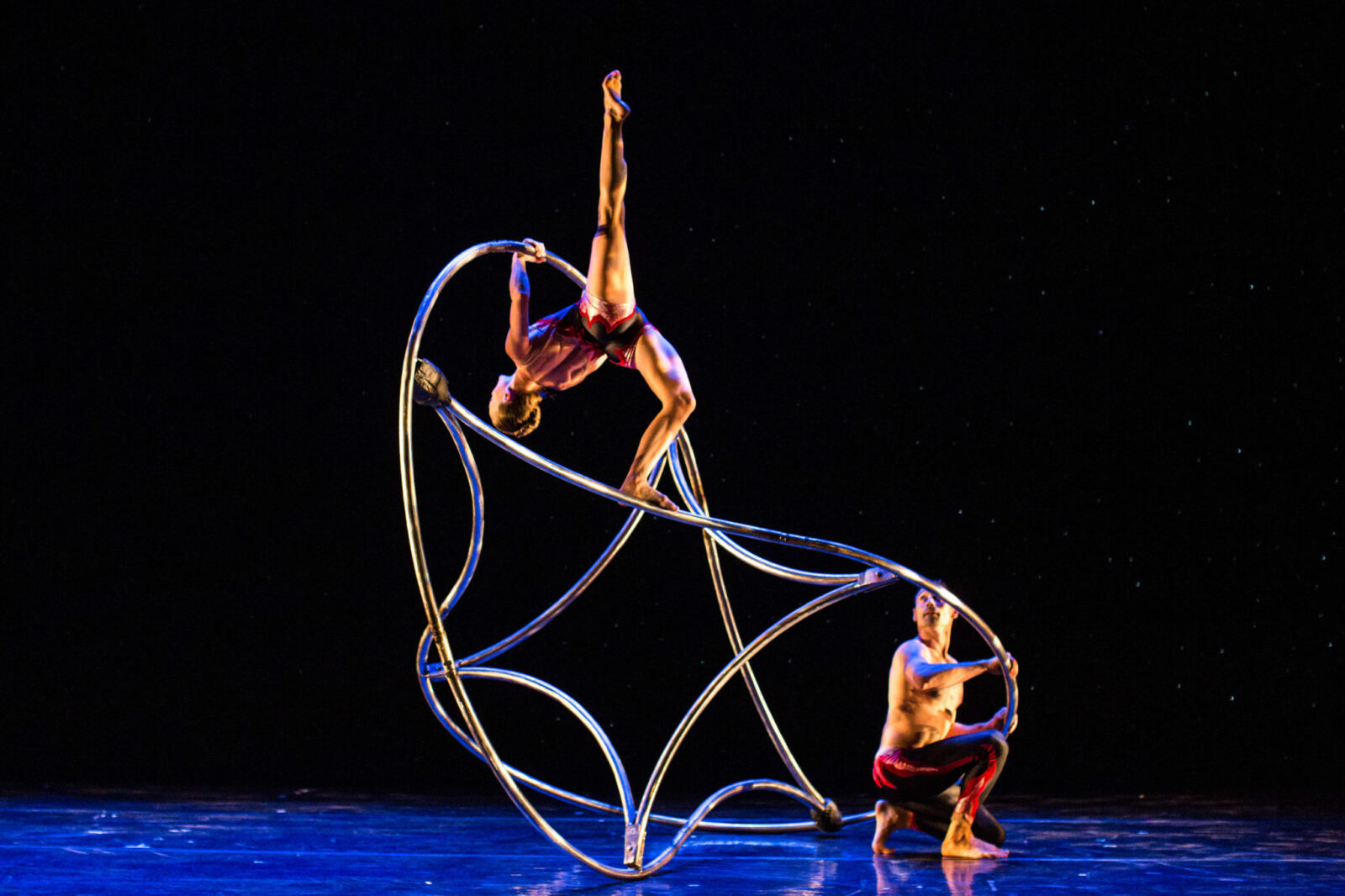 Leach Theatre will host a performance of "Opus Cactus" by internationally known dance troupe MOMIX as a part of the 2018-19 Campus Performing Arts Series at Missouri S&T.
The performance will be held at 7:30 p.m. Thursday, Oct. 4, in Leach Theatre of Castleman Hall, located at 10th and Main streets in Rolla.
MOMIX is a company of dancer-illusionists under the direction of Moses Pendleton. "Opus Cactus" takes audiences on a visual and sensory journey through the natural wonders of the American Southwestern desert. Pendleton's style uses illusion to create images of cactuses, slithering lizards and fire dancers. MOMIX last performed on the Leach Theatre stage in 2016 with their work "Alchemia."
Tickets are $42 for adults and $37 for youth and can be purchased through the Leach Theatre Box Office, located in the vestibule inside the main entrance of Castleman Hall, facing 10th Street. The Leach Theatre Box Office is open 10 a.m. to 4 p.m. Monday through Friday. Tickets can also be purchased online at leachtheatre.mst.edu. A small number of $10 student rush tickets will be available the day of the show for students with a valid Missouri S&T student ID.
The Oct. 4 performance is sponsored by Baymont Inn and Suites, KFLW 98.9 "The Fort," Phelps County Bank, Bonita Prock and Phelps County Regional Medical Center. Financial assistance for the Oct. 4 performance was also provided by the Missouri Arts Council and the National Endowment for the Arts.
For more information, contact the Leach Theatre Box Office at 573-341-4219 or at leachtheatre.mst.edu.