Missouri S&T nuclear engineering student travels the world to research advanced nuclear concepts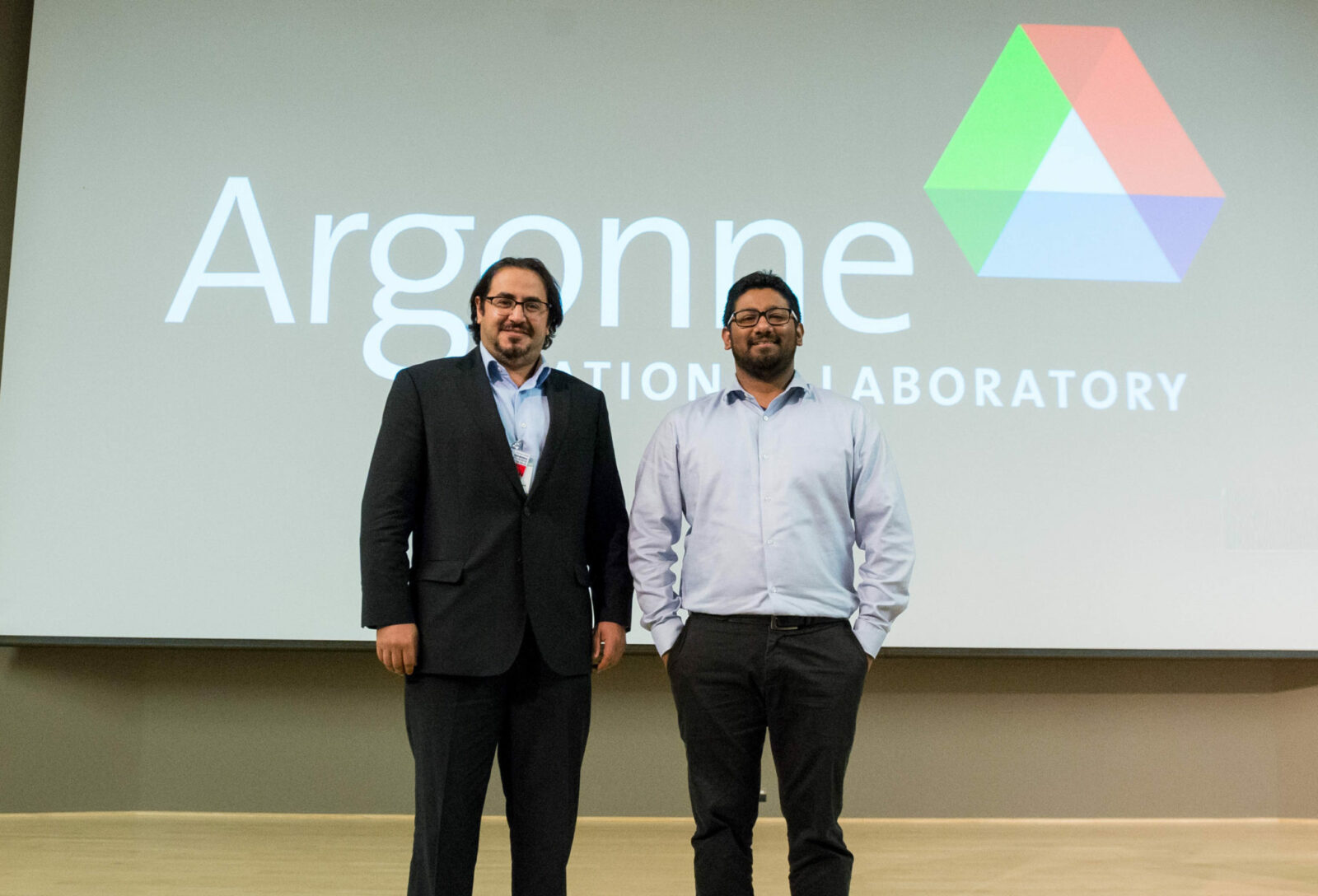 A Missouri S&T student heads to France next week where he will study nuclear reactor physics, fuels and systems in a country that gets 80 percent of its energy from nuclear power.
Bader Almutairi is a Ph.D. candidate in nuclear engineering from Kuwait working with his Missouri S&T advisor Dr. Shoaib Usman, associate professor of nuclear engineering, and co-advisor Dr. Syed Bahauddin Alam, a scientist at the French Atomic Energy Commission (CEA Cadarache).
Almutairi's fellowship Aug. 22-31 is an opportunity that is jointly organized by the CEA and Karlsruhe Institute of Technology in Germany. The trip caps off a summer of fellowships, paper presentations and intensive study on advanced nuclear reactor concepts.
As part of his thesis, Almutairi is conducting experiments on using SiC cladding – the outer covering for cylindrical fuel rods – for advanced reactors. Currently, nuclear reactors use zirconium cladding, but SiC has the potential to better withstand high oxidizing temperature environments and improve reactor fuel performance.
"Bader proved himself as an independent learner capable of identifying and solving problems in reactor physics and simulations," says Alam. "I believe that he is working towards advanced reactor concepts which will be of a real interest to the reactor physics and nuclear engineering community around the globe."
Almutairi also traveled to Cancun, Mexico, to participate in the American Nuclear Society's biennial nuclear reactor physics conference, named "Physics of Reactors" (PHYSOR 2018). Alam and Almutairi presented four co-authored research papers at the international event around cladding concepts for nuclear reactor cores.
Almutairi hopes to take his knowledge back to Kuwait to start a nuclear research reactor and eventually a nuclear reactor to help power his home country. Kuwait does not have any nuclear power plants, and Almutairi is the first Kuwaiti to work towards his Ph.D. in nuclear engineering on advanced reactor physics.
"I have been fortunate to earn a Ph.D. scholarship to study at S&T from my employee, Kuwait Institute for Scientific Research (KISR)," says Almutairi. "I am only here because KISR saw potential in me, and I hope that I can live up to that expectation and ultimately serve my beloved country."
Almutairi spent much of the summer at the Rhode Island Nuclear Science Center (RINSC) performing an experimental analysis of silicon carbide (SiC) under the supervision of Dr. Cameron Goodwin, director of the RINSC. He also earned an intensive fellowship through Argonne National Laboratory (ANL) in DuPage County, Illinois, where he received advanced training in reactor physics modeling methods, nuclear data theory and measurement among other topics.
At Missouri S&T, Almutairi serves as vice president for the council of graduate students (CGS) and as the representative of the nuclear engineering program for CGS. He also serves as the director of the scientific committee for graduate students in the National Union of Kuwaiti students in the US.