The fine art of farm life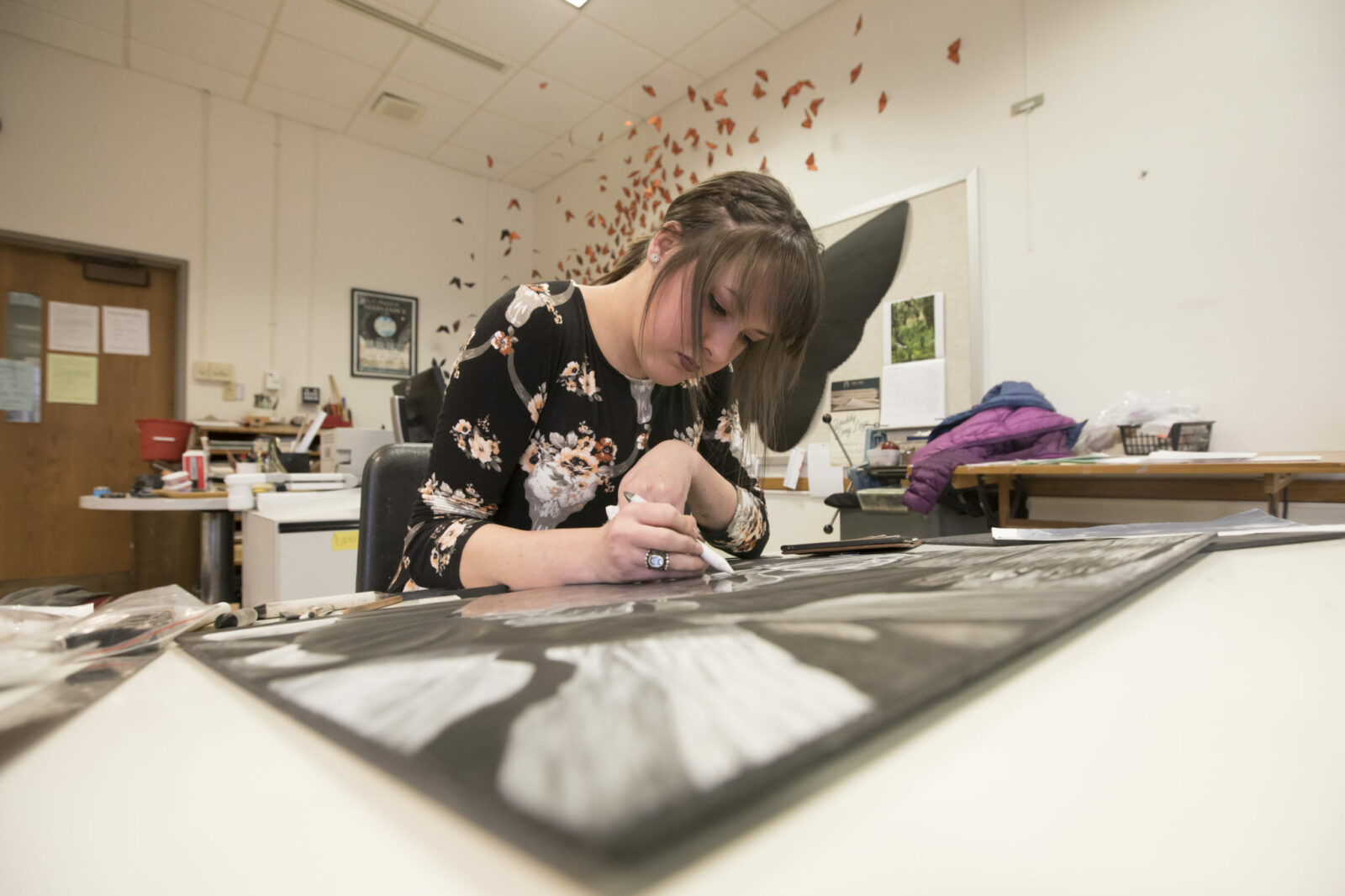 Kayla McBride's favorite view, the one that inspires most of her artwork, is of the rolling hills of her family's 160-acre Bakersfield, Mo., farm.
"I don't really have a studio, but I do try to make that my view," says the biological sciences sophomore. "Anytime there is a beautiful sunset, I just look at it and think, 'How could I recreate that?' Pictures don't do it justice."
The McBride farm is home to several animals, and they also inspire her work … and her future career path. She plans to apply to vet schools after graduation and become a large-animal veterinarian.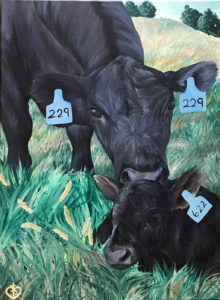 "We have three horses, two dogs, a bunch of cats and a little over 100 head of cattle," she says. "We have a lot of cows."
They all have personalities she captures in her artwork. And they all have names. If she thinks long enough, she can tell you most of them. One of her favorites is a black angus calf named Dam Right.
"Her mom was a Hoover Dam heifer and her dad's name is Right Answer. Naturally she was Dam Right."
Most of McBride's artwork focuses on nature, but the medium she uses could be just about anything.
"I'm all over the place," she says. "I go from acrylic paint to charcoal and chalk, wood burning, and pen and ink. I made a sculpture out of joint compound. I do carvings with bone I find on the farm. I just kind of give them a new life."
A favorite piece is a series of canvases depicting ocean life, each done in colored sand mixed with glue. McBride says she chose sand because of its relationship to the water.
"Each piece fits together. They're all part of a whole, but they're all separate, kind of like an ecosystem," McBride says. "One part depends on another to make one big scene. Like sand. One single grain is a tiny little piece, but when they all come together, they make something bigger."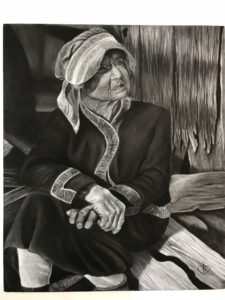 McBride was always artistic, but didn't get serious about art until her junior year in high school. During her freshman year in college, she donated a painting to the Junior Angus Association. It was auctioned off to help a boy buy a show cow for competition.
"These kids sell their cows for more money than they paid for them, and it gives them money for college," McBride explains.
McBride plans to keep her art business on the side. She says it will help raise money for college, but really, it's because she is passionate about art.
"I'm getting paid to do something I love. It's pretty great."
McBride's work has been on display in the Leach Theatre lobby in Castleman Hall at Missouri S&T. Her work is available for sale and most of her pieces can be viewed online on Facebook at facebook.com/artbymcbride.