Missouri S&T student body president embraces campus life, in and out of classroom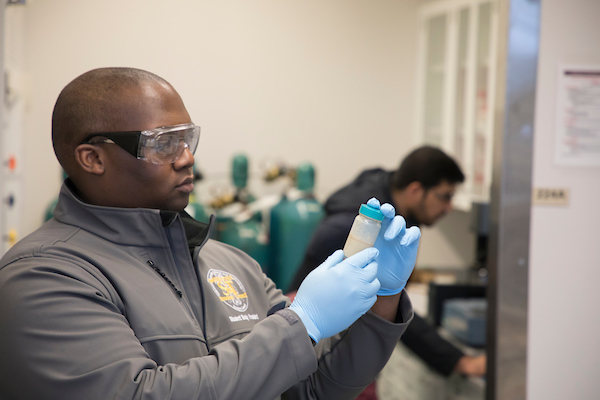 Scottie Thomas, a senior in chemical engineering from Cape Girardeau, Mo., came to Missouri S&T with a penchant for leadership honed in high school, where he was a football captain and National Honor Society member.
Four years later, as he prepares to graduate in May and work as a process design engineer for Phillips 66, Thomas has grown into a campus leader who immersed himself in university life, from working in an aerospace engineering research lab to his current role as student body president.
"With my time in student council, I was able to help on the project to renovate and expand our current student fitness center, and work on new mental health programs for students across campus," he says.
As a sophomore, Thomas directed the Student Union Board's comedy programming, managing a budget of more than $65,000 while booking appearances by nationally known entertainers such as stand-up Demetri Martin. The position also allowed him to connect with peers from other schools across the country.
As a first-year student, Thomas seized on the value of making connections outside the classroom. He worked as a research assistant for Dr. Philip Whitefield in the Center for Aerospace Particulate Emissions Reduction Research, learning about emissions technologies and how to fabricate parts from sheet metal.
That led to summer internships with Phillips 66 at its Wood River, Ill., plant after his sophomore and junior years, and the job that awaits him upon graduation. In addition to his focus on chemical engineering, Thomas minors in chemistry and economics.
His advice to new college students is no surprise: get involved, and make connections.
"The people that you meet is the best part of college," he says. "Not too many days go by where you will not meet someone new who teaches you something different, whether it be about culture, classroom learning or life lessons."