Teaching, learning conference keynote to feature Project Lead The Way president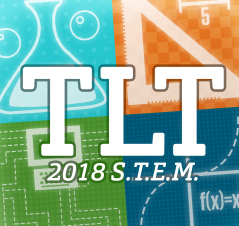 Dr. Vince Bertram, president of Project Lead The Way (PLTW), will give the keynote speech during Missouri S&T's Teaching and Learning Technology Conference. His presentation will be held 10-11:30 a.m. Thursday, March 15, in Room 125 Butler-Carlton Civil Engineering Hall on the Missouri S&T campus.
The day-long conference, held 10 a.m.-5 p.m. Thursday, March 15, is free and open to the public. It is designed as an opportunity for instructors to see best practices in teaching and learning, as well as the effective integration of technology, and also interact with colleagues to enhance their classroom instruction. More information about the conference, including a complete schedule and online registration, is available at tlt.mst.edu.
Since Bertram joined PLTW in 2011, the organization has grown to serve more than 10,500 schools across the U.S., trained thousands of teachers, and received numerous national recognitions and awards. In 2014, he was appointed by the U.S. Department of State to serve as the education expert for its United States Speaker and Specialist Program. He was appointed by then-Gov. Mike Pence and reappointed by Gov. Eric Holcomb to serve on the Indiana State Board of Education, and he serves on the Olin College of Engineering President's Council. He has testified before the U.S. House of Representatives, is a frequent contributor to national publications, and is a New York Times bestselling author of "Dream Differently: Candid Advice for America's Students" and "One Nation Under-Taught: Solving America's Science, Technology, Engineering, and Math Crisis."
Prior to joining PLTW, Dr. Bertram spent 20 years in education as a teacher, principal, and superintendent of Indiana's third-largest urban school district.
The theme of this year's conference is "Literacy in STEM Education." Other presentations during the conference include "Using Wikipedia to Teach Transliteracy in the Classroom," "Efficiently Creating Questions for Computer-Based Testing, "STEM to STEAM with Design Thinking" and "Supporting Online Learning – the Concierge Approach to Connecting to Learners."
"One of the definitions of literacy is 'competence or knowledge in a specified area,'" says Angie Hammons, director of global learning at Missouri S&T. "We are hoping that at this conference a conversation is started about what STEM education really is and how we can further a deeper understanding of STEM education. We believe that at S&T we are positioned to set the bar for STEM education."
The Teaching and Learning Technology Conference is an annual event hosted by Missouri S&T's educational technology (EdTech) department.