Jan. 25 opening of international film festivals broadens S&T's cultural offerings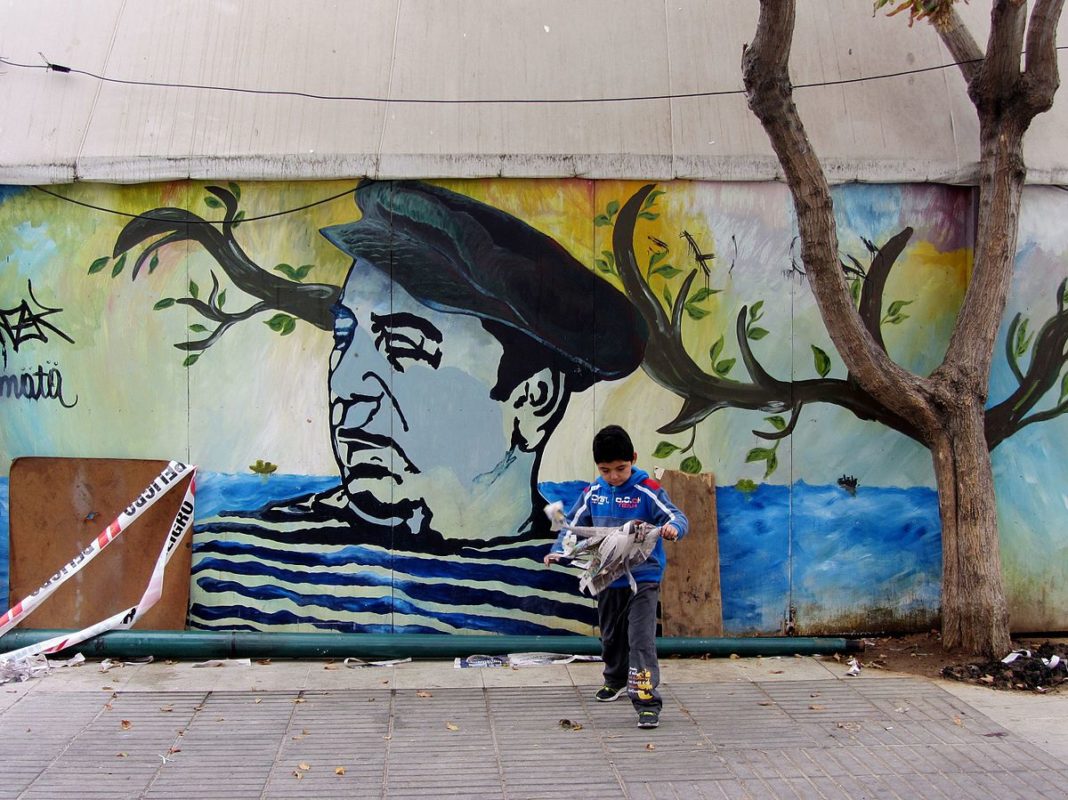 Starting Thursday, Jan. 25, cinema lovers from the campus and community can view a diverse repertoire of French and Hispanic films during the spring semester at Missouri University of Science and Technology. The screenings are free of charge and open to the public.
Faculty members in Missouri S&T's arts, languages and philosophy department received grant funding to present the two film festivals.
"We are delighted to be able to bring these international films to the Rolla community," says Dr. Audra Merfeld-Langston, chair of arts, languages and philosophy and an associate professor of French. "Together, the two series offer a great diversity of perspectives, languages, and cultures."
Movies in the Hispanic Film Festival will be shown at 7 p.m. on five Thursdays in Room 199 Toomey Hall, 400 W. 13th St. in Rolla. The series kicks off  Jan. 25 with a screening of the Argentinian comedy "The Tenth Man ."
Other films in the series include:
— Feb. 15: "The Empty Classroom"
— Mar. 8: "The Companion"
— Apr. 5: "Neruda"
— Apr. 26: "Don't Call Me Son"
Spanish Film Club, an initiative of Latin American and Spanish film distributor PRAGDA, offers grants to help universities present contemporary cinema from Spain and Latin America to introduce students to the representative languages and cultures. Experts in Ibero American cinema select a diverse grouping of films—comedies, dramas and documentaries—for the Spanish Film Club offerings. The movies feature first-time filmmakers and established masters alike, and all include English subtitles.
The French films, subtitled in English, will be shown at 7 p.m. on five Tuesdays in Room 104 Physics Building, 1315 N. Pine St. in Rolla. The April 17 screening will feature a double feature, with an additional film shown at 2:30 p.m.
The French Film Festival presents:
—Mar. 20: "Band of Outsiders"

—Apr. 3: "Things to Come"
—Apr. 10: "Elle"
—Apr. 17: Double feature
2:30 p.m., "Far from Men"
7:00 p.m., "Neither Heaven Nor Earth"
—Apr. 24: "Mustang"
Dr. Jorge Porcel, associate professor of arts, languages and philosophy and organizer of the Hispanic Film Festival, received funding for the film series through PRAGDA, the U.S. Department of Education, Missouri S&T's College of Arts, Sciences, and Business, and the arts, languages and philosophy department.
Funding for the French film series was awarded to co-applicants Merfeld-Langston and Dr. Max Tohline, assistant professor, by the FACE Foundation as part of its Tournées Film Festival program. The Tournées Film Festival is made possible through the support of the Cultural Services of the French Embassy in the U.S., the Centre National du Cinéma et de l'Image Animée (CNC), the French American Cultural Fund, Florence Gould Foundation and Highbrow Entertainment.
Due to budget issues, Missouri S&T's traditional Free Film Series is on hiatus. The university
plans to resume this series in the future, says Dr. Stephen Roberts, vice provost and dean of the College of Arts, Sciences, and Business.
"We plan to integrate aspects of the Free Film Series with these newer international offerings to provide the campus and community with a larger and more diverse rotation of film festivals," Roberts says.