Plans to move forward for Biosciences Complex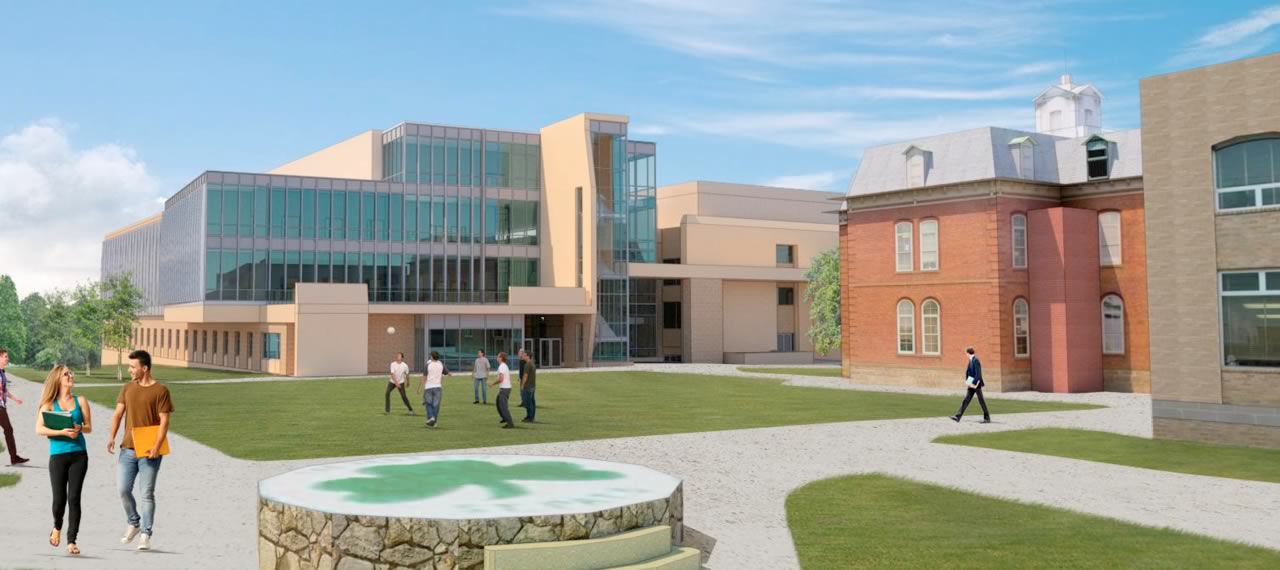 The third and final phase of the Biosciences Complex at Missouri University of Science and Technology is included in the list of major construction and renovation projects approved by the University of Missouri System Board of Curators today (Nov. 10, 2017).
The curators' approval of this project – further renovation and expansion of Schrenk Hall, which houses the chemistry and biological sciences departments – means it is now on a short list of capital projects that includes a project from each University of Missouri System campus and UM Health Care, or five projects in all. These projects will be further evaluated for consideration at a March 2018 meeting of the Board of Curators Finance Committee.
"With the decline in state funding and restrictions on tuition, our budgets have been balanced, in part, by delaying improvements to many of our facilities across the four campuses," UM System President Mun Choi says. "This is the first step in our capital planning process. This will allow us to have an informed capital plan that is driven by our strategic priorities for each campus. We take our stewardship of the financial resources entrusted to us very seriously. These projects will help us educate the future leaders of our state and nation."
The Biosciences Complex has been a priority for Missouri S&T for more than a decade. It involves three phases:
Phase I: construction of James E. Bertelsmeyer Hall, the chemical and biochemical engineering building, which was completed in 2014. Construction of this building allowed S&T to relocate labs, classrooms and offices from Schrenk Hall to the newer building. The $22.3 million project was funded through $8 million in private gifts, a $12.3 million bond issue and $2 million in university funds. The lead gift of $5 million was from Bertelsmeyer, a 1966 Missouri S&T chemical engineering graduate. No state or other public funds were used for the project.
Phase II: major upgrades to the west wing of Schrenk Hall. Renovation of this wing, which was constructed in 1973, is nearing completion. The project was funded through $12 million in capital improvement funds from the state of Missouri and $8.1 million in university funds.
Phase III: further renovations to the west wing of Schrenk Hall and construction of a new, 90,400-square-foot east wing to replace the original building, which was constructed in the 1930s. Completion of this phase, coupled with the Phase II renovations underway, will provide modern labs, classrooms, and meeting and collaboration space to support students from many majors as well as researchers involved in studies on cancer detection, air and water quality, traumatic brain injury, and biomaterials and biomimetics.
"We're very grateful for the Board of Curators' support for this important initiative," says Dr. Christopher G. Maples, interim chancellor. "Our Biosciences Complex will play a vital role in elevating our ability to provide world-class education and research for the state of Missouri."