S&T's 20th annual Haunted Mine opens Friday, Oct. 20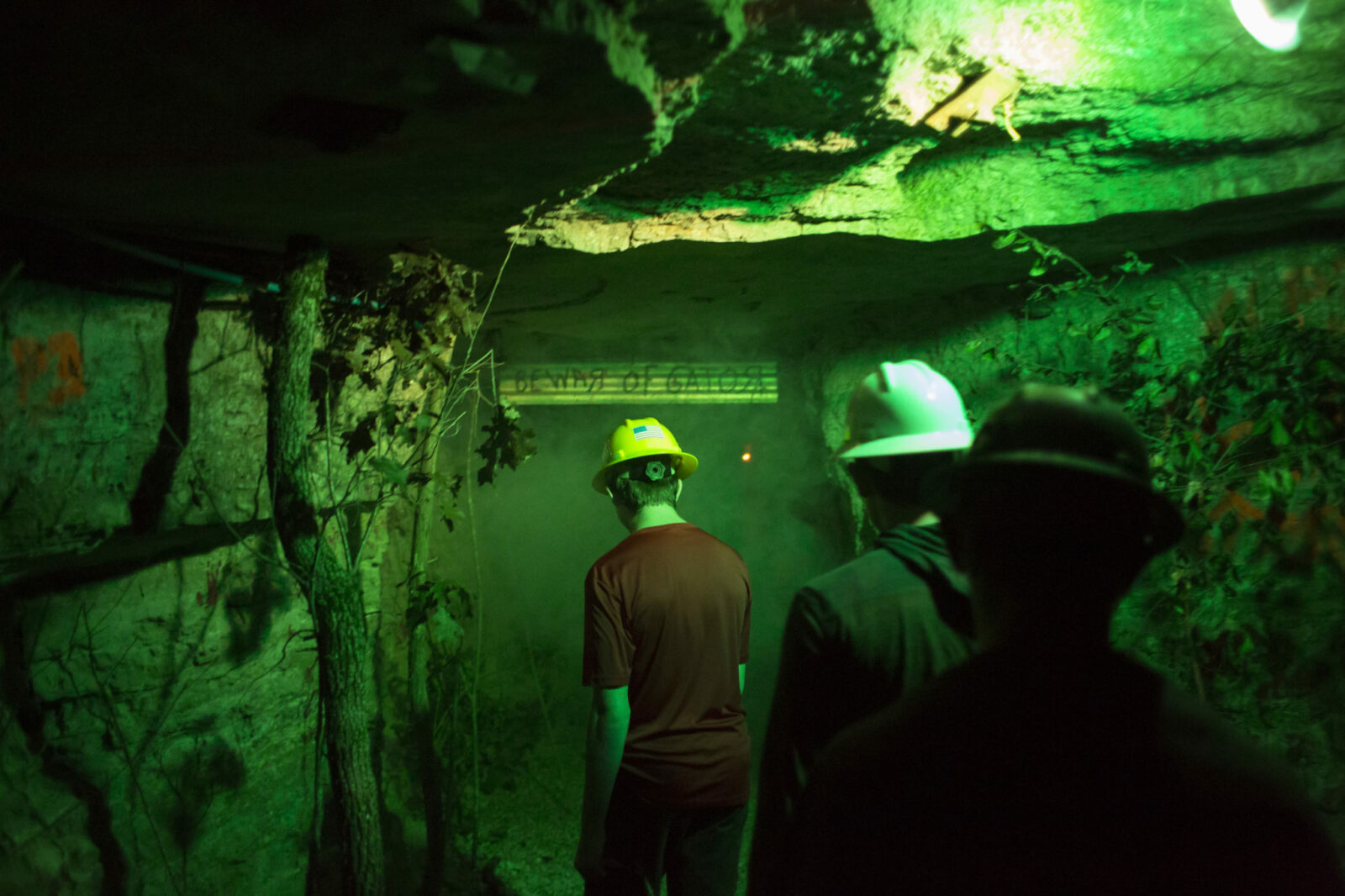 Mining engineering students at Missouri University of Science and Technology have been "haunting" S&T's Experimental Mine Facility every Halloween for 20 years, and this Halloween is no different.
In 1997 student volunteers from the S&T mining engineering department began transforming the Experimental Mine into a "Haunted Mine" to earn funds to send student members to competitions and conferences throughout the year. Students from the Society for Mining, Metallurgy and Exploration; the Society of Women in Mining; the International Society of Explosives Engineers; the National Stone, Sand, and Gravel Association; the Mine Rescue Team; the Mine Design Team; and the Mucking Teams all take part in what has become the department's largest fundraiser. The mining engineering students have been working hard to make the 20th anniversary Haunted Mine the best one yet.
"This year we're taking all the things we found lackluster in the past, such as lack of noise and non-cohesive themes, and transforming them," says Paige Cochran, a senior in mining engineering from Dardenne Prairie, Missouri, and captain of the Missouri S&T Woman's Mucking Team. "This means we have specific areas set-up to be of similar idea to hopefully create a more terrifying experience. There will be noises this year to fill some of the dead space, letting people's imaginations run wild."
The 2017 Haunted Mine will be open 6-11 p.m. Oct. 20, 21, 27, 28 and 31. Groups of four or fewer will enter the mine to walk or run through the experience. From 4:30 to 6 p.m. each day, a $5 walk-through will be available for those who would prefer to experience the mine with the lights on.
Tickets are $15 for adults, $13 for S&T students and military veterans with valid IDs, and for children under 10.
A $3 discount will be given to each person who brings three canned goods to donate to the Russell House, a shelter for women and children who are victims of domestic violence.
A commemorative 20th anniversary Haunted Mine T-shirt will be available for $12, with a possible price increase for sizes 2X and above.
The Missouri S&T Experimental Mine is located off Bridge School Road in Rolla, about 1.5 miles from campus.
For more information about the Haunted Mine, call 573-341-6406.