Former engineering management chair Henry Sineath dies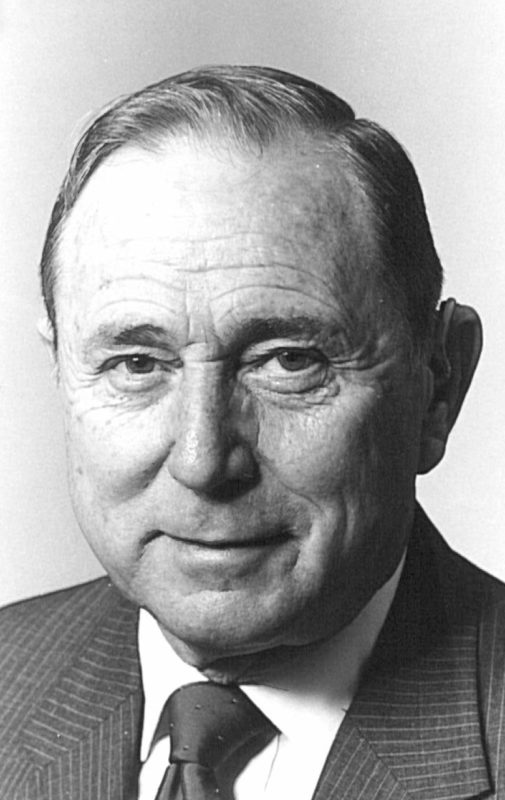 Dr. Henry Howard Sineath, professor emeritus of engineering management at Missouri University of Science and Technology, died on Oct. 8. He was 95.
Sineath, known to friends and colleagues alike as "Dr. Si," joined the university in 1976 as a visiting professor of engineering management after a 25-year career in industry. He established the school's packaging program the following year and also served as its second chair of engineering management, succeeding program founder Dr. Bernard Sarchet.Upon retirement in 1986, he and his wife Betty remained in Rolla and founded B&H Enterprises & Consultants, a consulting firm. Sineath later moved to Anderson, South Carolina. A memorial service was held there on Tuesday.
"Dr. Si built upon the foundation laid by Bernie Sarchet, who established the first academic program in engineering management more than 50 years ago," says Dr. Suzanna Long, chair and professor of engineering management and systems engineering at Missouri S&T. "His decades of experience in industry provided our students an invaluable perspective, and his close involvement continued long after he left the classroom."
Sineath earned bachelor of science and master of science degrees in chemical engineering from the University of Tennessee and a doctorate in chemical engineering from the Georgia Institute of Technology. He was also a graduate of the Advanced Management Program at the Harvard Business School.
Sineath began his career as an industrial chemist. While in graduate school, he worked as a chemical engineering instructor for the University of Tennessee and as a researcher at Georgia Tech, where he became head of its Industrial Products Laboratory.
After earning his Ph.D., he joined the American Viscose Division, FMC Corp., where he held several key positions over a 20-year career, including corporate vice president of the chemical group.
A member of the Missouri S&T Academy of Engineering Management, Sineath was also a member of the American Chemical Society and a charter member of the American Society for Engineering Management. While at S&T, he endowed a fund to provide continuing support for the packaging program, which was first created with industry support.