S&T SILO house heading to Colorado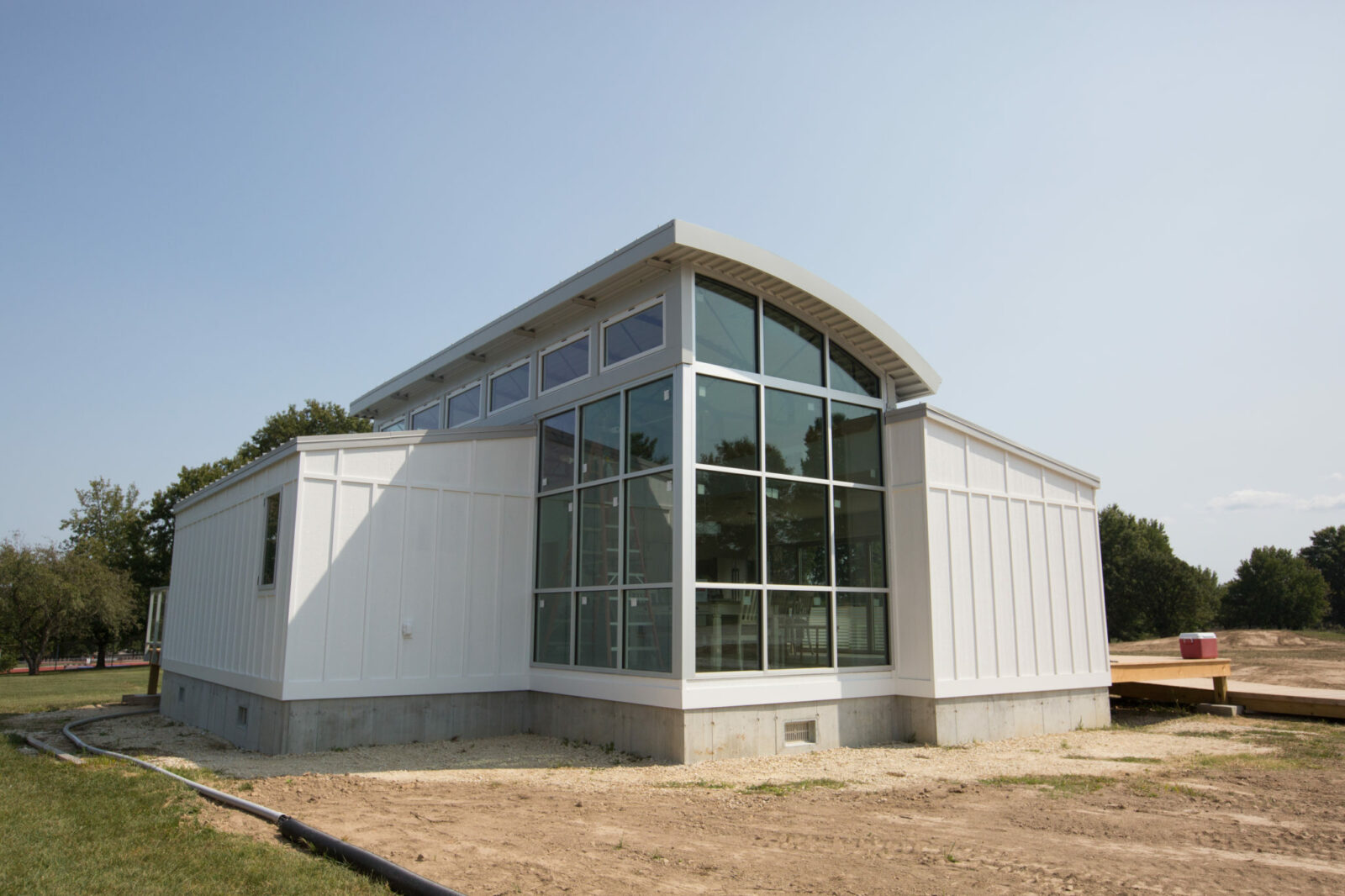 A group of students at Missouri University of Science and Technology has spent the past two years building a solar-powered house and, after disassembling it into several pieces, will reassemble the house in Colorado to compete in an international building competition.
The Missouri S&T Solar House Team will showcase its latest house, SILO, at the 2017 U.S. Department of Energy Solar Decathlon in Denver. The team is currently reassembling its house for judging, which will take place Oct. 5-15. During the competition, the house will be open to the public for tours.
Vote for SILO in the People's Choice Awards
Eleven universities from around the world were selected to compete in the Solar Decathlon. This is the seventh time Missouri S&T has qualified for the event, more than any other team in the competition. (See Denver Post coverage of the event and Missouri S&T's entry.)
Missouri S&T's house, named "SILO," which stands for Smart Innovative Living Oasis, is designed for a middle-aged couple looking to find a smaller home to start living more sustainably. With this in mind, SILO uses innovative technology that is user-friendly and intuitive for the homeowner.
During the Solar Decathlon, the house will be judged by a panel of experts on 10 different categories. The categories range from simple comforts like hot water and working appliances to architecture and marketability. Each category is worth 100 points, with a total of 1,000 points available. The team with the highest cumulative score will win the competition.
Student teams will also showcase their solar-powered houses to the public at the competition site. They will demonstrate renewable energy systems and energy-efficient technologies, products and appliances that are already available to help them save homeowners money by saving energy. After the competition, teams will disassemble the houses and transport them back to their respective schools.
To learn more about the S&T solar house, visit solarhouse.mst.edu. For more information bout the competition, visit solardecathlon.gov.