University completes successful year of fundraising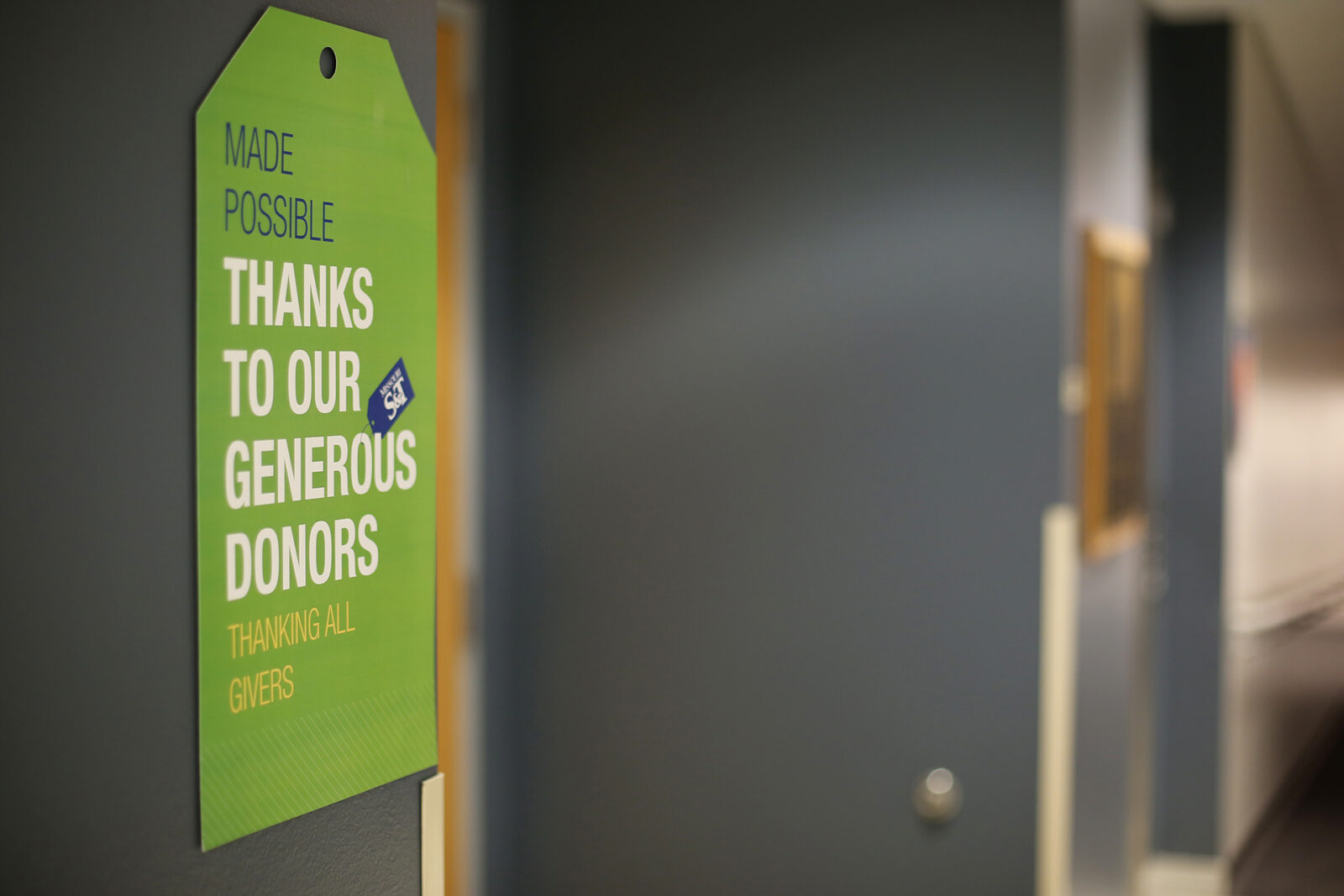 Missouri University of Science and Technology received $14.7 million in charitable gifts and pledges during the fiscal year that ended June 30.
This total for the 2017 fiscal year is a 37 percent increase over the previous fiscal year, during which Missouri S&T received $10.6 million in gifts and pledges. It also represents a 45 percent increase over the $10.1 million received in the 2012-2013 fiscal year, which serves as a baseline for the university's strategic goals.
The contributions from alumni and friends, corporations, foundations and other sources provide funding for student scholarships, labs and classrooms, faculty support, academic and extracurricular programs, athletics, and other priorities.
Highlights of the past fiscal year's fundraising efforts include the largest gift ever received for S&T's Engineers Without Borders (EWB) program, a $1 million gift for scholarships, and the addition of four new Rolla Rising Scholarships, a priority funding initiative focused on strengthening S&T's recruiting flexibility.
"These charitable gifts come from donors with an abiding belief in the power of education, a deep commitment to giving back, and confidence in the work of Missouri S&T," says Vice Chancellor for University Advancement Joan Nesbitt. "This is Miner pride and purpose in action, and we are both inspired by and grateful for their financial investments."
The gift to EWB came in the form of a $500,000 challenge grant from the Houston-based Montana Cahill Foundation. "EWB students are a different breed and we are lucky to have them," says Duane Montana, a foundation director and Missouri S&T alumnus. He and his wife, Peggy Cahill Montana, a foundation director and Missouri S&T alumna and trustee, were instrumental in establishing the challenge's dollar-for-dollar matching fund, which has already attracted a $250,000 gift from another alumnus, David Heikkinen, and his wife, Ann. With $250,000 yet to be raised, the challenge will ultimately provide a $1 million fund for EWB, which sponsors service learning opportunities for S&T students in Central and South America.
A $1 million gift from Missouri S&T graduate and trustee Steve Wunning and his wife Lyneve C. Wunning has created a scholarship endowment for Missouri S&T students. "Going to Rolla was one of the best decisions I ever made," said Wunning, a Farmington, Missouri, native and 1973 graduate who spent his career with Caterpillar Inc.
The Rolla Rising Scholarship initiative spotlights the recruiting advantage made possible by flexible scholarship funding, which can be awarded regardless of major, class year or hometown. Matching funding available to Rolla Rising Scholarship donors doubles the impact of every gift.
Contributions from corporate partners continued to be strong in the 2017 fiscal year. They include a $100,000 donation from the Sunderland Foundation, the charitable arm of Ash Grove Cement Co., which will support construction of the Advanced Construction and Materials Laboratory at Missouri S&T. The lab will provide expanded space for research on infrastructure development and materials.
"The philanthropic support of our alumni, friends and corporate partners is critical to sustaining our primary mission: providing an extraordinary education," says Missouri S&T interim Chancellor Christopher G. Maples. "This support is also vital to our university's role as a leader in innovation and economic development. We are grateful to the contributors whose generosity is creating a better future every day."