Missouri S&T ranks eighth in ROI report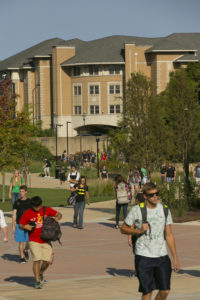 Missouri University of Science and Technology is one of the best values in higher education, according to the 2017 PayScale College ROI Report.
Missouri S&T ranks eighth in the nation for annual return on investment (ROI), according to the PayScale report, with an average annual ROI of 11.7 percent over 20 years. That puts Missouri S&T sixth among public universities for in-state students and first among Missouri colleges and universities.
The PayScale report measures universities' return on investment (ROI) based on cost to attend, graduation rates, student loan indebtedness and PayScale's "20-year net ROI" average. PayScale ranks universities by comparing a school's total cost of attendance for a bachelor's degree with the 20-year net return on investment, based on a graduate's earning potential over a 20-year period.
The report is designed to show "which colleges are providing the best monetary return for their alumni via low cost of attendance, high earning potential or a combination of the two," PayScale says.
"No matter how you look at it, college is an investment — both of time and money," the PayScale report notes. "The benefit to this particular investment is that there are returns far beyond the obvious monetary ones. However, the financial aspects of evaluating college return on investment cannot be ignored. And, some schools are simply doing a better job of setting their alumni up for success in the job market. Whether you're planning to study computer science or psychology, earning potential in your chosen field, along with the cost of attendance for the schools you're considering, should be part of the equation when whittling down your list of best return on investment colleges."
Missouri S&T ranks 24th in the category of 20-year net return on investment. Among public universities, S&T ranks 13th overall for 20-year net ROI.