Missouri S&T bands to hold spring concert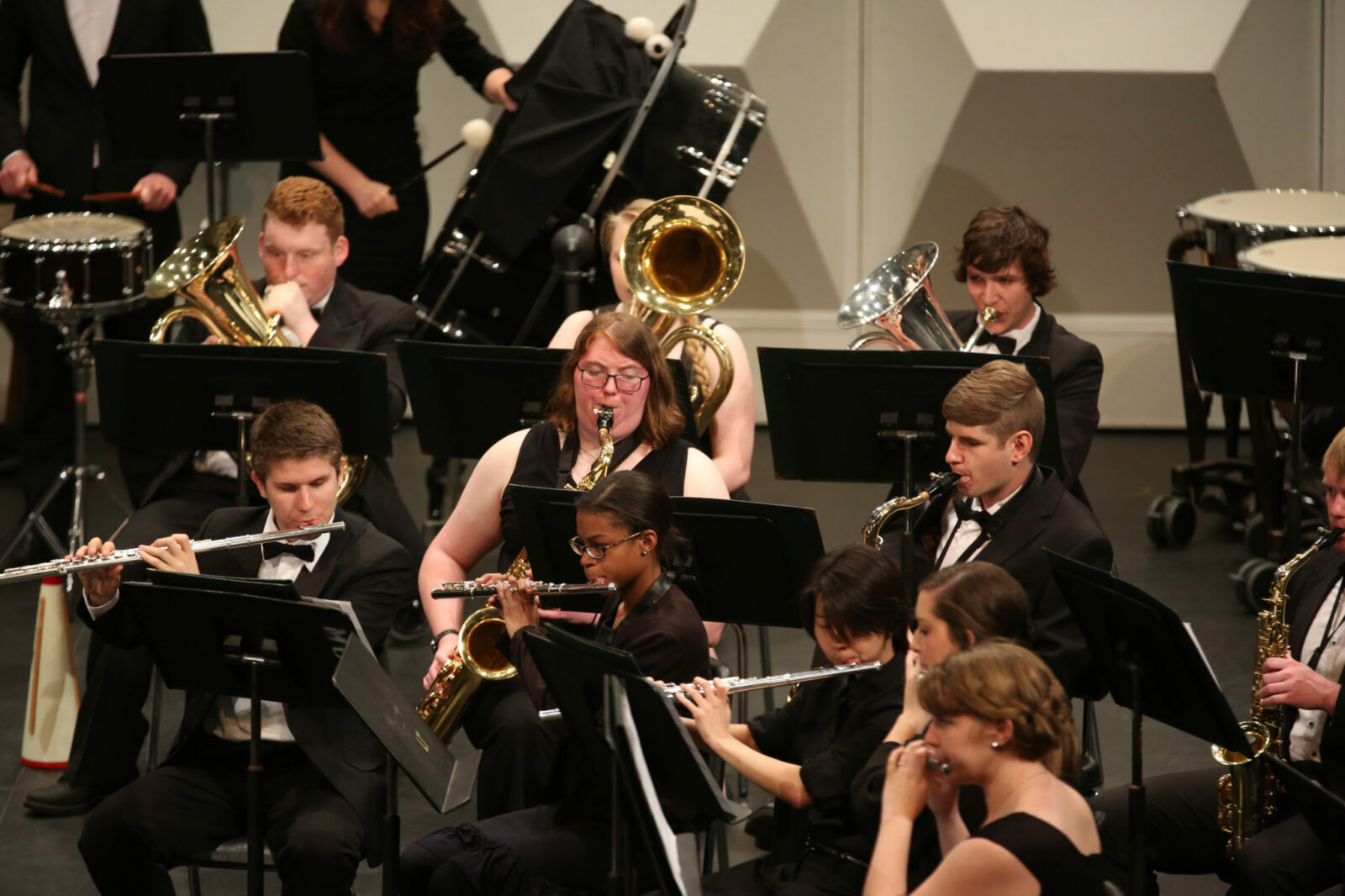 The Missouri University of Science and Technology concert bands will present their spring concert in Leach Theatre of Castleman Hall this month.
The concert will take place at 7 p.m. Friday, April 28, in Leach Theatre of Castleman Hall, located at 10th and Main Streets in Rolla.
Tickets are $5 for the public and free for youth 18 and younger and Missouri S&T students with a valid ID. Tickets are available from the Leach Theatre Box Office, located in the vestibule inside the main entrance of Leach Theatre of Castleman Hall, facing 10th Street. The Leach Theatre Box Office is open 9 a.m. to 4 p.m. Monday through Friday.
The concert will begin with the S&T Brass Choir, directed by Jonathan Jarvis, a junior in information science and technology from Mt. Vernon, Missouri. The choir will perform "Zarathustra Fanfare (2001: A Space Odyssey Theme)" and "Largo" from the New World Symphony by Anton Dvorak.
After the Brass Choir, the S&T Symphonic Band takes the stage to perform "Back to the Future" by Alan Silvestri, "The Lake in the Sky" by Alan Lee Silva, and "Concertino" (Opus 26) by Carl Maria von Weber featuring a clarinet solo by Nell Davis, a senior in civil engineering from Columbia, Missouri. The Symphonic Band will conclude with "Piedmont Festival Overture" by Robert Sheldon.
After intermission, the S&T Video Game Music Ensemble will perform the main theme from "Pokémon," arranged by Paul Murtha. The ensemble is directed by Joshua Luna, a senior in philosophy from Hazelwood, Missouri.
The S&T Wind Symphony will then conclude the concert with "Air and Dance" by W. Francis McBeth, 'Alleluia' by Samuel R. Hazo, and 'Aces' by Robert W. Smith.
The Symphonic Band and The Wind Symphony are directed by Dave Cress, assistant teaching professor in the arts, languages, and philosophy department at Missouri S&T.
For more information about the April 28 concert, call the Leach Theatre Box Office at 573-341-4219.