KMST to hold spring membership drive April 15-23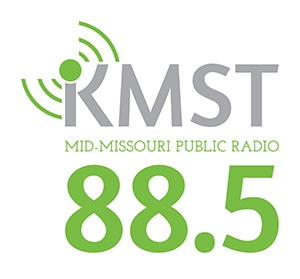 Public radio station KMST's spring membership drive starts Saturday, April 15, and concludes on Sunday, April 23.
"As we welcome spring, we want to thank KMST's community of listeners, volunteers and donors for their support," says Joel Goodridge, marketing manager at KMST. "The broadcast excellence that informs, inspires and energizes us all is not possible without you. Our spring drive is just around the corner and we have some exciting items being given away including a Kindle Fire, Bose Wave Radio and IPads."
KMST is offering new and renewing members a choice of premiums at the $70 level and above, including a classical music bundle, a Harmonic Vibrations CD selection titled "Joy Comes Back" by Ruthie Foster, a bluegrass CD titled "Unspoken Tradition" by Miles Between, a KMST ceramic travel coffee mug, and a KMST T-shirt.
As part of KMST's community outreach, the station is partnering with Phelps County Bank to raise money for "Take A Stand," a program that supports child abuse prevention.
The money raised from the drive will help KMST continue to offer high-quality programming, including nationally acclaimed, award-winning "Morning Edition," "All Things Considered," "Marketplace," "Here and Now" and one of its newest additions, "A1."
In addition to these flagship programs, KMST offers a variety of formats that include local and national news, talk, classical, jazz, acoustic folk, blues, big band, bluegrass, Celtic and more.
"KMST is committed to serving you and every member of our diverse and dedicated listening community," Goodridge says. 'Stakeholders like you make a difference in the future of public radio."
To make a pledge to KMST, visit kmst.org or call during the on-air membership drive toll-free at 888-776-5678.
KMST is a 100,000-watt non-commercial public radio station licensed to the Curators of the University of Missouri System with listeners from 47 states and 41 countries through its website. KMST is located at 88.5 FM in the Rolla area and 96.3 FM in Lebanon and online at kmst.org.