KMST to present original 'A Christmas Carol' performance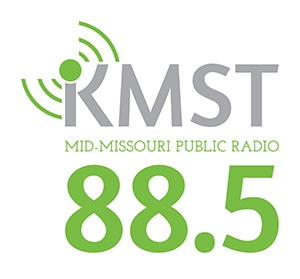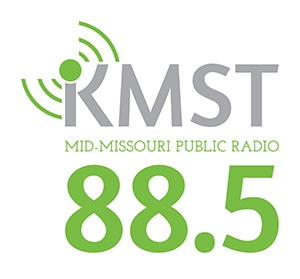 Gather around the radio and rekindle the spirit of the holidays by listening to KMST's original production broadcast of "A Christmas Carol." The classic Charles Dickens book has been adapted to a radio play specifically for a prerecorded performance.
The play will be broadcast at 7 p.m. Saturday, Dec. 24, on public radio station KMST, which can be found at 88.5 FM in the Rolla area, 96.3 FM in the Lebanon, Missouri, area, or streamed live online at kmst.org. If you miss the broadcast, the performance will be available as a podcast on the KMST website.
The play is inspired by the book "A Christmas Carol," which Dickens published in 1843. The story follows Ebenezer Scrooge's transformation from a bitter miser to a kinder man after visits from three ghosts on Christmas Eve. The performance is styled after old-fashioned radio broadcasts and includes handmade sound effects and an original score featuring Christmas carolers.
"It was somewhat of a family tradition growing up to watch 'A Christmas Carol' each holiday season in my parents' house, so I have been well acquainted with the story for years," says script writer Dr. Daniel Reardon, an assistant professor of English and technical communication at Missouri University of Science and Technology. "This version of the story will follow the original novel's narrative as though the listener is reading it, and the narrator plays a larger role than usual."
Faculty, staff and students at Missouri S&T make up the performers for the play.
• Besides writing the original radio script, Reardon also directs the production and plays the role of Scrooge
• John Larson, KMST program director, produced the performance and plays nephew Fred Holywell and the Ghost of Jacob Marley
• Jeanne Stanley, associate professor of theatre at S&T, is the narrator
• John Francis, KMST general manager, plays Bob Cratchit
• Dr. Jossalyn Larson, assistant teaching professor of English and technical communication at S&T, plays the Ghost of Christmas Present, Belle and Janet Holywell
• Elizabeth Reardon, educational technology professional at S&T, plays the Ghost of Christmas Past and Mrs. Cratchit.
Missouri S&T students provide various crowd, children and caroler voices. The original musical score is written and performed by Owen Smith, a senior in physics from St. Louis.
Victorian-era Christmas carols are conducted by Lorie Francis and David Cress, assistant teaching professors of music at S&T, and performed by the Missouri S&T choirs, Wind Symphony and Brass Band. Dr. Michael Bruening, associate professor of history and political science at S&T, performs on the pipe organ.
For more information or to stream the broadcast, visit the KMST website kmst.org.