Volunteers needed for Missouri S&T girl's conference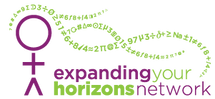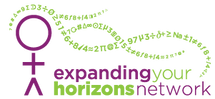 Women are needed as volunteers to serve as guides for attendees of the annual Expanding Your Horizons (EYH) conference that will be held Friday, Oct. 21, on the campus of Missouri University of Science and Technology.
EYH introduces girls in 7th and 8th grade to careers in science, technology, engineering and mathematics (STEM) fields. The girls participating in the single-day conference travel around campus and participate in hands-on activities and workshops that demonstrate the range of STEM fields offered at Missouri S&T. They also have the opportunity to meet other girls their age who share their interests and to hear from professional women in traditionally male-dominated fields.
Female staff, faculty, students and community members are encouraged to volunteer. Volunteer guides are used to help the attendees safely get from workshop to workshop throughout campus. The hours are from 8:15 a.m. to 1:15 p.m., and lunch is provided for all volunteers. Prior to the event there are two training sessions scheduled, at 9 a.m. Monday, Oct. 17, and at 10 a.m. Tuesday, Oct. 18. Volunteers need only attend one of the sessions and the training only takes about 30 minutes.
Volunteer online by Wednesday, Oct. 12, at eyh.mst.edu or by contacting Michelle Wiginton at 573-341-4835 or wigintonm@mst.edu.