Rolla artist paints the town red … and green and purple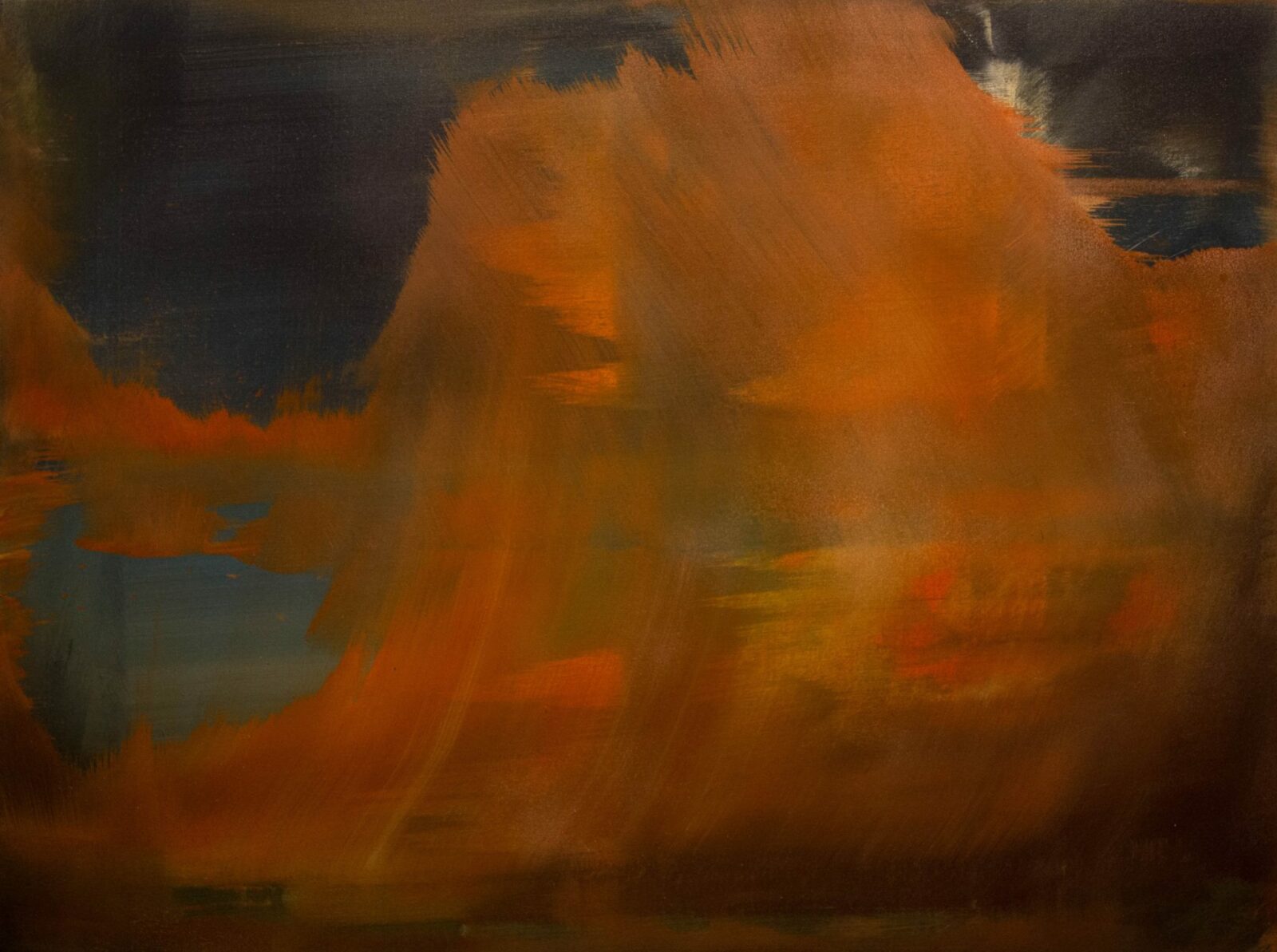 Throughout the fall season, visitors to Leach Theatre can view a display of abstract paintings by artist Ramsay Wise. Wise, a Rolla native and adjunct lecturer of English at Missouri University of Science and Technology, primarily uses spray paint and acrylics to blur the line between abstract and representational pieces.
An opening night reception for the semester-long art show will be held at 6 p.m. Tuesday, Sept. 13, in the lobby of Leach Theatre in Castleman Hall, located at the corner of 10th and Main streets in Rolla. Live music for the event will be provided by the String Theory Quartet, a string quartet comprised of Missouri S&T students.
Besides teaching at Missouri S&T, Wise teaches film studies at the University of Missouri-Columbia. He was born and raised in Rolla and graduated from Rolla High School in 1991. His work has been featured publications such as in "Mud Season Review," "Foliate Oak Literary Magazine" and "Columbia Journal." His past exhibitions include displays at Sager/Braudis Gallery in Columbia, Missouri; Dog Master Distillery in Columbia, Missouri; and Fayetteville Underground in Fayetteville, Arkansas.
After the reception, guests are welcome to attend a free screening of "The Big Short," a 2015 comedy-drama film that is part of the Free Fall Film Festival at Missouri S&T. Films are shown at 7 p.m. almost every Tuesday during the semester.
The art show is sponsored by the Campus Art Committee. To purchase works by Wise, email ramsay.wise@gmail.com. For more information about the reception or the art show, contact Luce Myers, assistant teaching professor in arts, languages, and philosophy at Missouri S&T, at 573-341-4109 or lmyers@mst.edu.