Leach Theatre welcomes Mark Nizer's 4-D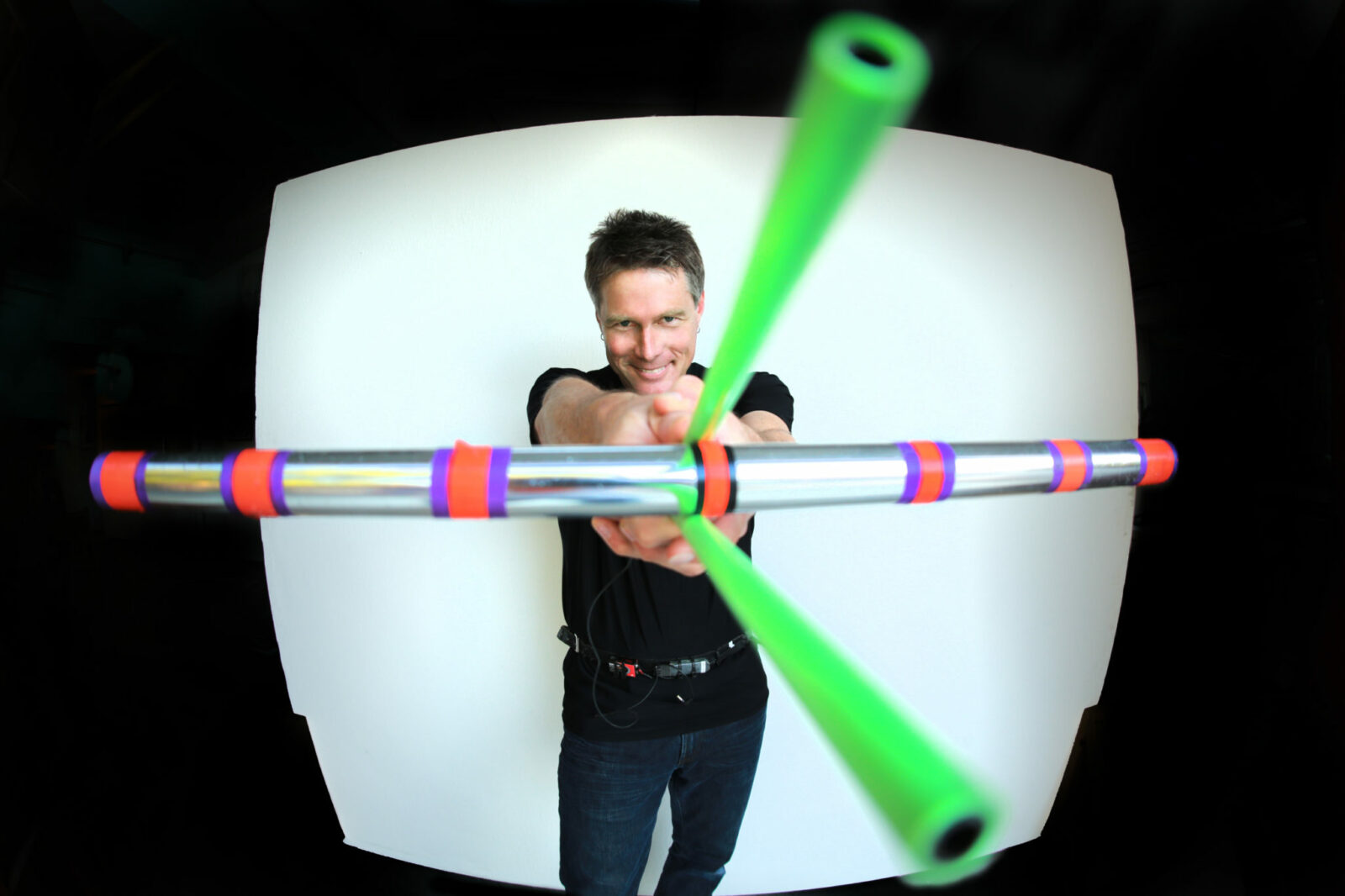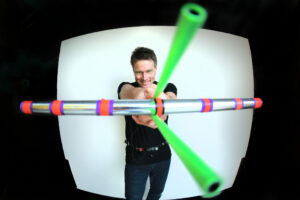 Leach Theatre at Missouri University of Science and Technology will continue its 25th anniversary season with a performance of 4-D Theatre with Mark Nizer on Friday, Sept. 23.
The performance, which is part of the Leach Theatre Special Performance Series, will begin at 7 p.m., and doors will open 30 minutes prior to the show.
Making the impossible possible and the improbable probable, Nizer has taken his one-man show to a variety of venues around the world, including The Improv, The Comedy Store, Walt Disney World and many more. A combination of original comedy, world-class juggling, movement, music and technology, whether Nizer is juggling laser beams at 1000 rpms, or five ping pong balls being thrown 20 feet in the air using only his mouth, or even juggling a burning propane tank, a running electric carving knife and a 16-pound bowling ball, audiences can expect the unexpected from 4-D Theatre.
"Entertainment Magazine states 'without a doubt the hottest juggler on the entertainment market, Mark Nizer is simply incredible,'" says Roy Jacobs, Leach Theatre representative. "You'll discover for yourself that Mark Nizer is truly 'the juggler your mother warned you about,' or if she didn't, she should have."
Tickets for the show are $15 and are available through the Leach Theatre Box Office, located in the vestibule inside the main entrance to Leach Theatre facing 10th street in Rolla. The box office is open 9 a.m. to 4 p.m. Monday through Friday.
4-D Theatre with Mark Nizer is sponsored by KFLW 98.9 The Fort, Kaleidoscope Weekly, and Baymont Inn and Suites. For more information, contact the leach Theatre Box Office at 573-341-4219 or visit the theater's website at leachtheatre.mst.edu.