Campus prepares to become tobacco free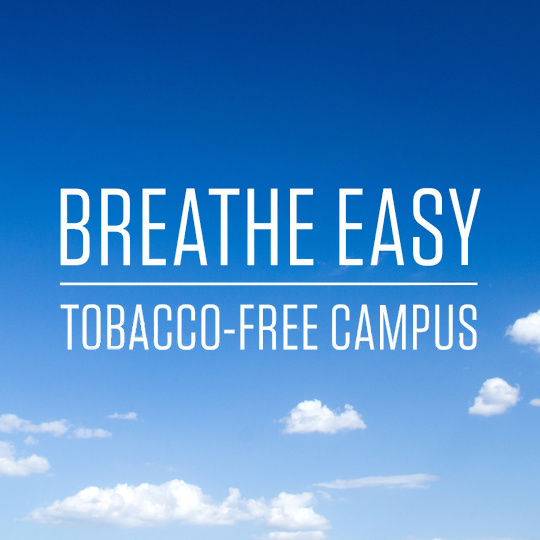 Missouri University of Science and Technology will join over 1,000 other colleges and universities when it becomes a tobacco-free campus next Monday, Aug. 1, 2016).
"This is a healthy campus initiative," says Dr. Dennis Goodman, director of student health at Missouri S&T. "The health hazards associated with tobacco use are very real and well-documented, and it is in the best interests of our students, faculty, staff and visitors to promote a healthy environment for all."
According to the 2015 Missouri College Health Behavior Survey, only 15 percent of Missouri S&T students smoke on a daily basis, and 88 percent of those who smoke want to quit. Over 71 percent of Missouri S&T students believe that S&T should have smoke-free outdoor areas.
The new policy prohibits the use of any tobacco-derived or tobacco-containing product on property owned or controlled by Missouri S&T, including property under lease and vehicles owned, leased or rented by the university. The policy also extends to privately owned or leased vehicles while on campus property.
Products prohibited under the policy include cigarettes, electronic cigarettes and vapes, cigars and cigarillos, hookah-smoked products, pipes, and oral and nasal tobacco products. The use of products intended to mimic tobacco products or the smoking of any other substance are also prohibited.
More information about the policy, enforcement and implementation is available on the Missouri S&T website at tobaccofree.mst.edu.
Missouri S&T and the University of Missouri System offer wellness initiatives to help individuals quit tobacco or cut back on their tobacco use.
For students, those initiatives include one-on-one tobacco cessation programs, nicotine replacement therapy (in the form of patches, gum or lozenges), coaching and goal assessment, a personalized quit plan and peer support. More information is available at studentwellness.mst.edu/tobacco/.
For faculty and staff, tobacco cessation resources include free online digital health coaching, information about smoking cessation medications, and smartphone applications for Android or iPhone devices. Faculty and staff also who are tobacco-free or commit to quit tobacco also are eligible for discounts on their health insurance premiums through the university. More information is available at hr.mst.edu/rewards/wellness/tobaccofree/tobaccocessation/.
In addition, information on how to quit tobacco or cut back on tobacco use is available at umsystem.edu/totalrewards/wellness/tobacco_cessation.