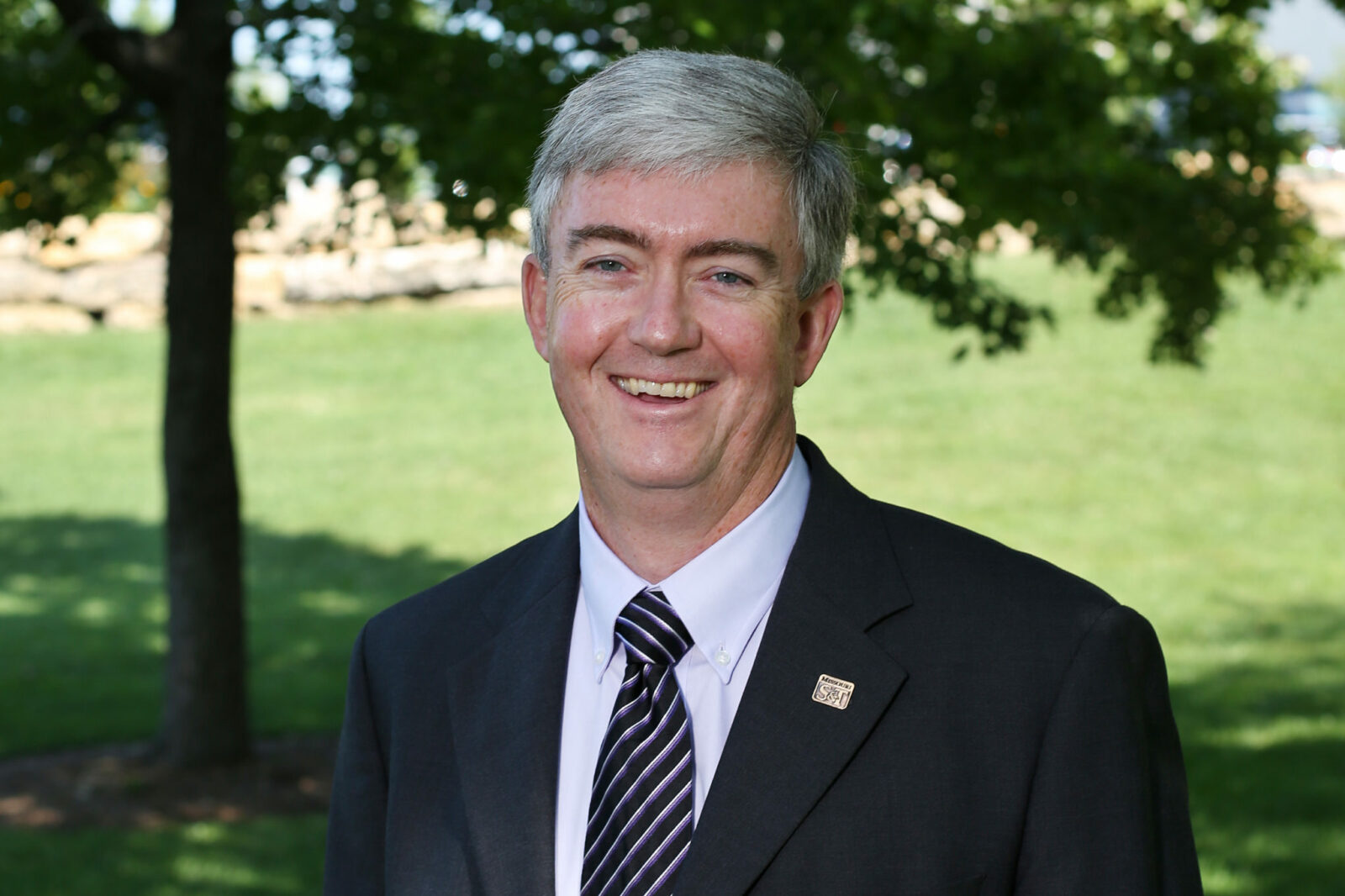 Dr. Matt O'Keefe, chair of materials science and engineering and a professor of metallurgical engineering at Missouri University of Science and Technology, has been named a Fellow of ASM International, a leading association of metals-centric materials scientists and engineers with over 30,000 worldwide members.
O'Keefe, who has been a member of the Missouri S&T faculty for 17 years, was recognized for his contribution to the understanding of corrosion mechanism leading to the development and use of sustainable rare-earth-based coatings for lightweight metallic alloys. The honor will be conferred on Tuesday, Oct. 25, at the Materials Science and Technology 2016 Conference in Salt Lake City, Utah.
O'Keefe has active research in thin films, coatings, environmentally friendly processing and characterization of materials, and he teaches courses in metallurgical engineering and ceramic engineering.
He joined the Missouri S&T faculty in 1999 as an associate professor of metallurgical engineering. He became a full professor in 2006, and in 2007 he was named director of the Materials Research Center. From September 2014 to July 2015, O'Keefe served as interim assistant vice chancellor for Global Learning. He was named chair of materials science and engineering in 2016.
O'Keefe is the co-author of two book chapters, more than 60 peer-reviewed articles and 70 conference proceedings, is a major advisor for nine Ph.D., nine master's and 10 post-doctoral students. He is co-inventor on three U.S. patents, two of which have been licensed for commercial application.
While at Missouri S&T, O'Keefe has received eight faculty excellence awards, three campus outstanding teaching awards and two Metallurgy Professor of the Year awards.
He is a member of The Minerals, Metals & Materials Society, the Materials Research Society, ASM International (formerly the American Society for Metals), NACE International (Corrosion Society), Alpha Sigma Mu, Tau Beta Pi and Phi Kappa Theta social fraternity. He also is a graduate of the University of Missouri Leadership Development Program.
O'Keefe earned a bachelor of science degree in metallurgical engineering from Missouri S&T in 1985. He earned a Ph.D. in metallurgical engineering from the University of Illinois at Urbana-Champaign in 1993.