Two S&T athletes receive Phelps County Bank Scholarships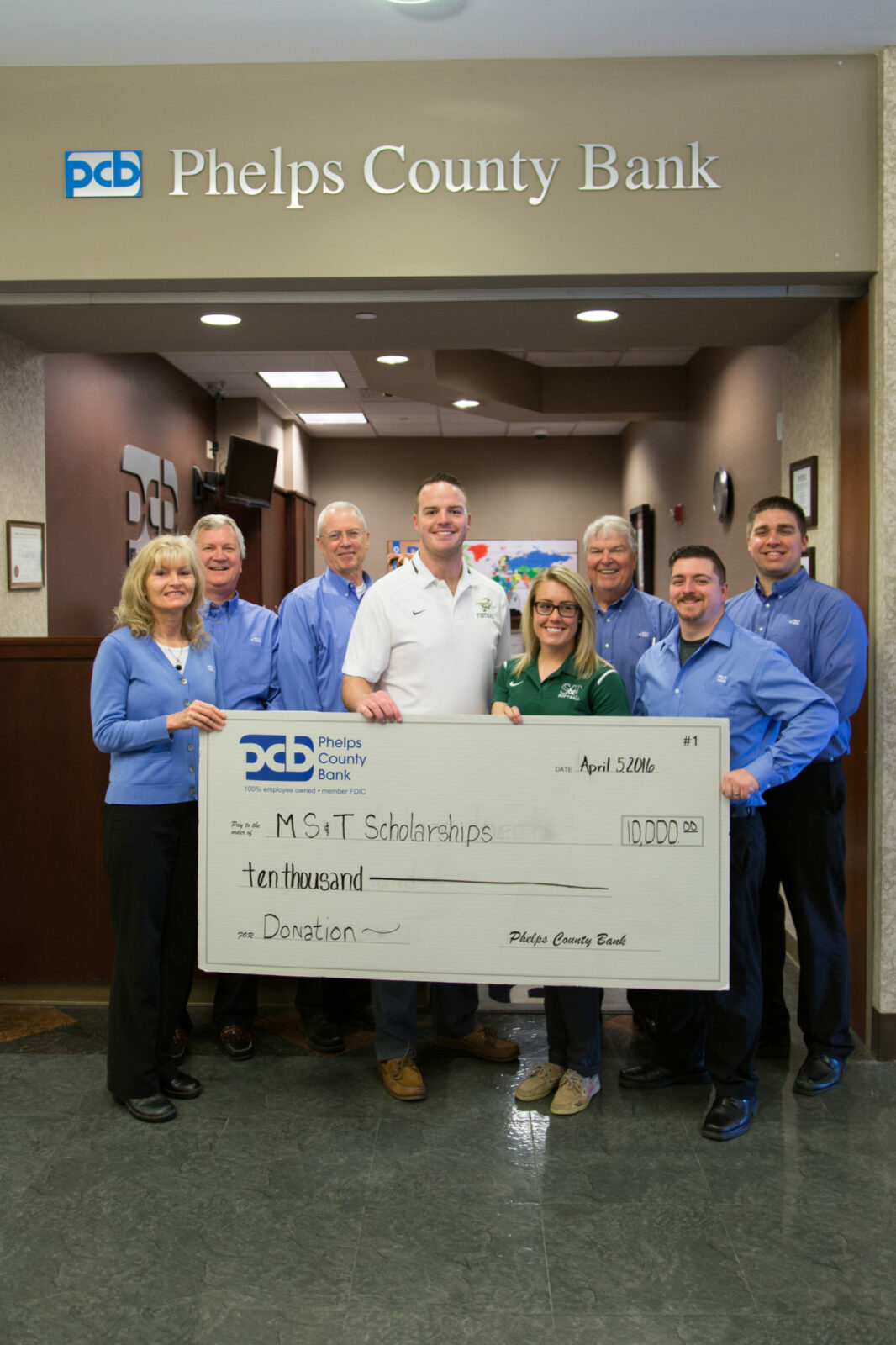 Two Missouri University of Science and Technology student-athletes have been awarded scholarships from Phelps County Bank in Rolla, Missouri.
The scholarship provides $2,375 to two student athletes each semester. Recipients must have participated on an intercollegiate varsity athletic team and have exhausted athletic eligibility. Recipients may serve as a volunteer coach or team assistant. First preference is given to undergraduate students.
The spring 2016 recipients of the Phelps County Bank Scholarship are:
— Shelby Michaelis, a senior in architectural engineering from Bettendorf, Iowa. Michaelis, who played outfield for the Lady Miner Softball Team, was twice named to the All-Great Lakes Valley Conference second team. She led the Lady Miners in batting average, home runs, runs batted in, runs scored, doubles, stolen bases and slugging percentage. She is a member of M-Club and the Student-Athlete Advisory Committee. After graduation she plans to move to Kansas City to take a job with GBA Architects and Engineers.
— Collin Powers, a senior in mechanical engineering from Glendale, Arizona, played football for the Miners for two years after transferring to Missouri S&T from a community college in Arizona. He now serves as a student assistant football coach. He is also secretary of the student chapter of the Society of Manufacturing Engineers. After graduation he plans to move to St. Louis to take a job in Anheuser-Busch's Brewery Development Program.
Phelps County Bank, located in Rolla, Missouri, is an employee-owned bank established by local citizens in 1963.